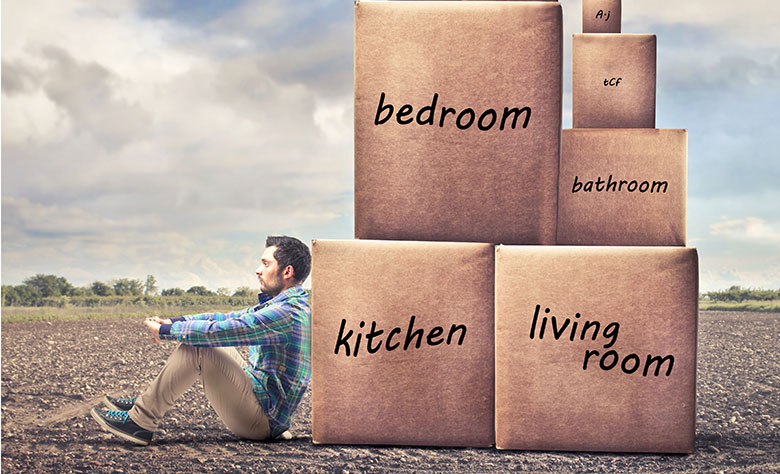 A Simple Guide to an Efficient Household Move
Lana Hawkins, 6 years ago
0
4 min

read
1063
Moving away can be a stressful and tiring process if you don't have a plan. Instead of feeling excited about this new chapter in your life, you'll get anxious, exhausted, and stressed out because you don't know which way to turn. Therefore, it's important that you create an effective plan for your household move that will guide you through the entire process.
Start with a plan
It all starts with a moving plan that should be well-structured and precise. If possible, set up a timetable for moving out and moving in. This way, you'll stay efficient instead of stretching the process for weeks. In addition, you can make a checklist of all the tasks that need to be done and tick off one by one as you move forward.
Get packing supplies
To make the moving process quick and efficient, you should get all the supplies you'll need in advance. Don't start packing before you have enough options and a good label maker. And we don't mean just cardboard boxes – grocery bags or storage baskets will do just great. Do you have some sturdy suitcases that are taking up space and coughing up dust in your attic? It's time to put them to good use. Make a list of other items you'll need, such as tools, scissors, tape etc.
Change your personal information
Before moving away, you should file the papers for changing your address, contact all the necessary organizations and individuals, and set up all the utilities at your new home. It's better to take care of this before the hustle and bustle of moving starts. By finishing all the formalities early on, you'll have everything ready by the time you move in.
Eliminate clutter
Decluttering your home is an important step that should be done before you start packing. Not only will this make things easier, but you'll also get rid of items you don't want in your new home. Since decluttering can be a tedious task, start with one room and move to the other only after you've finished. While you do that, try to sort items into three piles: to throw away, to keep and to donate. This way, you won't suffocate your new home with unnecessary and useless items.
Consider additional storage
If your furniture doesn't fit your new space or there are items that you wish to keep, but have no place for them, you should consider renting a storage unit. There are plenty of companies that offer both temporary and long-term storage units where you can keep your items until you figure out what to do with them.
Plan your new home
Before packing, you should take some time to plan your new space, take measurements, and think of furniture arrangement. This will help you organize more efficiently because you'll know which items to take and which to leave behind. Not to mention that the unpacking will be much, much easier.
Seek help
Moving can be quite overwhelming and exhausting, so it's better to seek help whether from family members of professional movers. The vast majority of people choose to hire moving companies rather than burden their friends. In addition, they try to stay practical by hiring the same company for moving and storing their belongings, such as experienced Brisbane removalists who provide both moving and storage services. This is a great way to reduce your costs and avoid wasting your time on looking for two separate companies.
Think of a packing system
Finally, when you start packing, you should create a system that will help you stay organized. For example, you can number the boxes and make a list of items that go to each box. Having a box of essentials is a must – you don't want to go through all of your boxes looking for a toothbrush. Packing room by room is typically the most efficient and easiest approach that will also facilitate unpacking.
With the right approach and a well-developed plan, you'll stay organized and relaxed throughout the entire moving process.
Lana Hawkins
Lana Hawkins is an architecture student and a crafty girl from Sydney. She enjoys writing about home decor and she does it regularly for
Smooth Decorator
. Also, Lana loves cooking for her family and friends, and spending time in nature.
Related posts