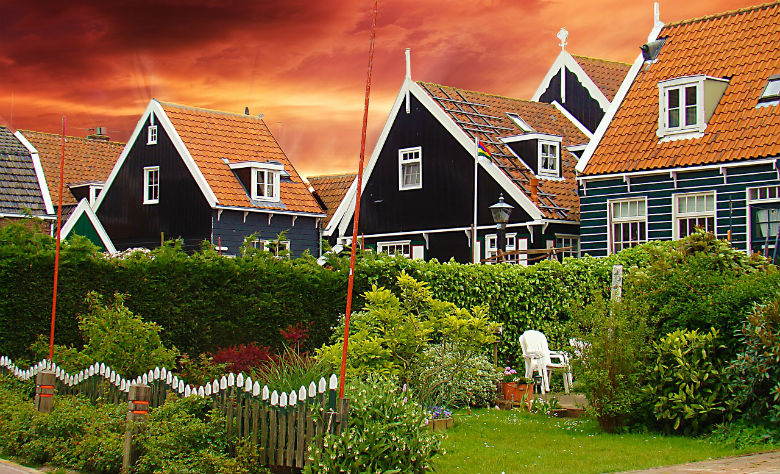 5 first-time home buyer mistakes you should not ignore!
Lisa Ross, 8 years ago
1
3 min

read
1110
Are you concerned with the entire process of buying a home? Are you a first-time home buyer? Then, take a deep breath and relax, you're not alone! Buying a property is indeed an exciting and challenging stage in anyone's life, however in order to make sure you're going for the right choice here are a top 5 most common mistakes you need to avoid at all costs.
You have many problems to think about and many decisions to make, therefore mistakes are not too far-fetched. You know the saying – don't bite off more than you can chew, so stay focused and don't ignore your instincts! It always pays to be prepared so here are some tips to take into account!
What we do when we're a first-time home buyer
Beginning house hunting prior to getting a loan
Unfortunately a huge number of home buyers make this all too common mistake – they begin visiting homes and then find out they cannot afford it or they cannot even get a loan; what a waste of time and money, some would say. Therefore, this is why real estate specialists strongly suggest to firstly deal with their loan and only afterwards start looking for properties. If you do so, chances are you know what you can afford and set clear expectations too. Have an open view over the transaction and try to stay with your feet on the ground!
Longing for a home you cannot afford
Visiting properties out of your budget range also comes with a serious danger for you and your finances – you can get to fall in love for a home you simply cannot afford. So how to avoid this? Either you set from the early beginning your maximum budget for your future property and try to stay within it OR establish with your real estate agent a set of requirements that cannot be overlooked in your house search and try to maintain them within the budget. There is no need to search for properties that will over-extend your budget!
Failing to plan for the unexpected is another common mistake for a first-time home buyer. You need to get an overview of the process and conceive a plan with your real estate agent. Don't let problems catch you off-guard, try to be prepared!
Getting emotionally involved
Not focusing on the real potential of the property when firstly visiting it may get you in serious trouble. When inspecting it avoid to think only about how you'll remodel everything and how well you'll feel in such a large bedroom; it would be better for you to open your eyes and search for any obvious defects; something that can seriously affect you in the future.
From another point of view, try to stay as objective as possible and focus on what the property needs to have in order to meet your lifestyle requirements. Don't let emotions overwhelm you!
If months have passed and you haven't been able to find the house of your dreams, then don't rush picking the first property that you find online just to finish with this life-changing experience once and for all. Try to keep calm and don't skip your real needs. If you have made an offer and on the last minute someone made a better one, then don't worry, there are plenty of other properties out there and when the time comes, you'll find yours too.
Before you embark on the buying process of a property make yourself a plan and research the market. Find out the exact loan you can afford and get a team of professionals to support you. A first-time home buyer should not be alone in this laborious process! Find the right home that has the right feel for you!

Lisa Ross
A former head writer for some of the most successful online magazines, Lisa Ross is the official writer of Tour Wizard. Widely regarded as one of the most prolific authors in today's online world, Lisa came as a surprise for her audience often providing controversial points of view. She is considered one of the preeminent writers on real estate topics, who is also the fount of creativity and innovation for editors worldwide.
Related posts