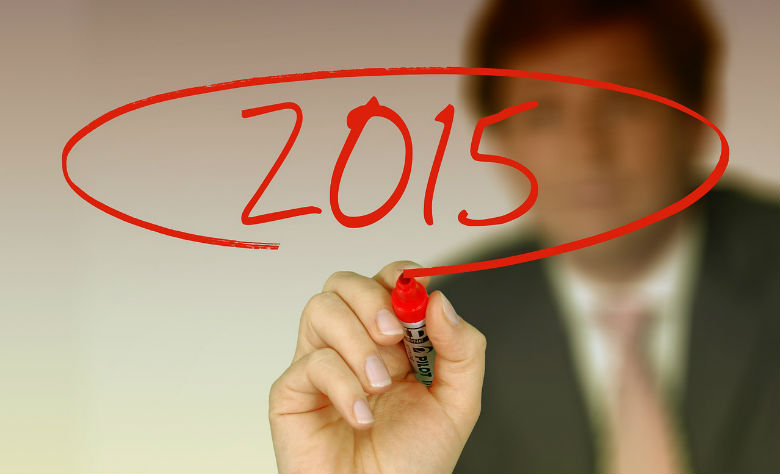 15 proven ways to build trust in real estate!
Lisa Ross, 9 years ago
11
8 min

read
2449
In a competitive world, as a real estate agent you need to be sure you have satisfied clients at the end of the transaction and that you gain their trust and confidence from the early start! It's not enough to deliver the expected result, the way you provide it is also of utmost importance!
Nowadays, one of the most difficult tasks of a client service business is to earn trust! Therefore, you need to know some essential tips and tricks to do that as efficiently as possible. You don't only have to prove that you are a professional who knows how to handle problems, but you also need to prove to your clients that you are on the same page with them and that you understand their problems.
One of the first crucial steps for you to gain your clients' confidence is to put yourself in their shoes, know their fears and their possible concerns. Only then you can come up with a suitable plan!
Top concerns and challenges for real estate agents!
It's not easy to get one step in front of your competition, but some say that the more satisfied clients you have, the better the chances leads will come up too. So, it's better to be seen as a proactive agent, than one with slow results. The secret however is to prove that you know how to do your job, and well, then trust and confidence will just come up naturally.
Proving that you work in your clients' best interest is one of the core issues of this profession. Why? Because the feeling of trust will always be part of the picture, working behind the scenes. In other words, if your customers don't believe your story, they will not work with you; this is as simple as that! A fact is certain – you need to be persistent and convincing too!
Build trust and gain a client!
Here is what you need to do! The steps you need to take!
Proving that you are a open-minded professional and that you put your clients' best interests at first, will help you gain their confidence easier. Irrespective of the obstacles you may face or the problems that might appear, make sure, each and every time, that there is no ambiguity left and that your customers fully understand your way of handling things. This will help you avoid other problems in the future!
Ensure that you meet your clients' priorities and needs, and bring evidence of your acts. Honesty and clarity are a must! And every time you don't know something, it's better just to say it! Admit it, it's nothing wrong about it! Do your homework and the next time you meet your clients show that now you can come up with the missing piece of information they needed. It's never a waste of time to research than to come up with a useless solution.
Always have in mind – if it's not enough for you, it's not enough for your customers either. So, do your best to please them and deliver the expected results. It doesn't matter, how little or insignificant your result really is, you need to keep them up-to-date with every little step forward that you take for them. This will ensure you keep them pleasantly surprised of working with you!
Once you know the aims of your customers, try to always have positive novelties for them; be one step ahead of what they will ask you to do. In short, be prepared to handle their inquiries and their fears too. Do your best and get yourself into every project you accept. Don't do things just to do them, get down to business and do it for pleasure. You would like to see your customers happy, wouldn't you?
It is said that there is always someone out there who wants what you have to offer! The only thing is that you need them to understand your efforts! He/she needs to be aware of your actions, struggles and achievements! For you to do this, every failure, success, or plan, needs to be shared and discussed! There is no dead end, you just have to be creative!
Real estate clients value honesty more than anything. Even though the truth may not seem appealing, it is better to expose things just as they are! There is nothing better than to say up front how things really are. Why dress up things, when you can consult with your clients and brainstorm together? In fact, your business relationship will thrive if you show your clients honesty and integrity!
Never break your promises. This is one of those core rules you should never break if you don't want to lose your clients' trust. As in any type of relationship, promises should always be kept. It is far much better to avoid making promises, if you are not 100% sure you can deliver what you state. Undoubtedly, it's better to make a pleasant surprise than to guarantee something impossible. Once you do this, there is no turning back, your relationship is unquestionably compromised.
Listen and provide answers
In order to offer the best possible solution, you need to listen, listen, listen! Hear out your clients' demands and only afterwards you can get them what they need. How can you provide something only based on your guessing? This is not a viable option in this case. Why? You'll just lose valuable time…
Building trust requires your attention and your involvement. As much as you struggle to obtain something, your customers need to be aware in order to get to appreciate you at your true value. Keep them motivated and be optimistic. Remember, it takes a long time to create that feeling of trust and just a few moments to lose it. Don't blow your chances, when you can create connections for the future instead!
Make it easy for your customers to understand the process
Always have in mind that most of your clients are new to this industry; in other words, they are not aware of the stages of the process and not even of the common practices. Therefore, you need to make sure that no trace of doubt is left in their mind once they leave your office. If you manage to do this and get them the results they expect, this will also serve as a magnet for attracting new clients afterwards. And this is exactly what you want!
Take every demand and need, step by step until you solve them all! Building progress slowly but surely will result into the consolidation of your relationship and will act as a confidence booster too! Progress also equals that you want to see them pleased with your services and that you listen to their needs. At the end, it implies patience and it sends a pretty clear message – you are there for your clients and you are ready for new ideas. The strategies that you plan on adopting will be established together! Be open to new suggestions, be the professional they were forever looking for!
Don't forget: quality and quantity!
Both quality and quantity are vital in this industry. You need to offer them a variety of options to choose from, but more importantly suitable options! Don't get over their fears and their concerns, without clarifying everything. You need to find your clients the place they are looking for, with as few compromises as possible. Some may say – you need to find a property as close to their dream house as possible, so are you up for the challenge?
Say out loud what you can and what you can't do! Be transparent and direct! You know your style of working and your clients must be aware of it as well from the early start! Don't hide things that will eventually come up to surface in the long run. It is far better to be clear and honest from the start! This is part of building trust!
Feedback is essential! If you want to be successful in real estate you need to learn how to communicate openly with your clients. They need to be aware of the stage of the process and of what is to be done. Every little detail will make the difference in the end between a satisfied customer and an indifferent one!
Set clear and attainable objectives and make sure you can meet them. For sure, you need to have a practical sense of how things will work out in the near future. That is why it is a common saying that you need to show a can-do image!
All in all, once you have gained the trust of your clients, you need to work hard and maintain it! Solve their problems as quickly and as simple as possible. The outcome? You'll grab the attention of more prospecting clients after making the first one happy! The secret – word of mouth; it does count a lot here!
Needless to say that every relationship must be based on trust! Therefore, it is easy to say that if you fail to gain it – then you'll lose your clients, but if you manage to obtain it – then you are one step closer to success!
Developing efficient strategies and skills is part of real estate, but building business trust is part of every fruitful strategy!

Lisa Ross
A former head writer for some of the most successful online magazines, Lisa Ross is the official writer of Tour Wizard. Widely regarded as one of the most prolific authors in today's online world, Lisa came as a surprise for her audience often providing controversial points of view. She is considered one of the preeminent writers on real estate topics, who is also the fount of creativity and innovation for editors worldwide.
Related posts