6 Amazing Trends Making Waves in Commercial Interiors
Chloe Taylor, 5 years ago
0
4 min

read
924
Office design trends are as changing as any other and if you want to stay up-to-date, you must be very involved in the world of interior design. However, following all the newest trends isn't an easy task: it requires time, effort and money. Luckily, we have a great way to catch everything that's hot in one place. Check out this little guide to learn about all the amazing trends that are rocking the world of commercial interiors. You'll surely find easy and cost-effective ways to implement them into your office space!
Inclusion
The number of people with disabilities who are entering the workforce is constantly rising and they are finding their righteous space in the corporate world. So, in order to provide all workers and customers with comfort and respect, business owners must think about accessibility and inclusion. Things like:
Ramps;
Wheelchair-accessible bathrooms;
Elevators for people with mobility issues;
The implementation of assistive technology.
All the above will give everyone who wishes to be a part of your company a chance to give their maximum. This will also show the world how you treat your most-valuable assets—your employees and customers. In addition, it will make your company be a more appealing work opportunity for a diverse group of people.
Eco-friendliness and sustainability
Being environmentally-conscious is no longer just a trend, but a necessity. It started in homes (recycling, energy-saving) and is slowly taking over almost every commercial space. Think recycling stations, smart energy-efficient devices and solar energy that can be implemented in offices of all sizes. But living walls and hanging gardens are two of the eco-friendly trends that really blew up in 2018 and will only grow in time. The addition of greenery is not only aesthetically pleasing, but it also improves the indoor air quality, regulates mood and improves the overall wellness of the space. Plus, going eco-friendly paints a good picture of your business and attracts like-minded customers and employees.
Sleek glass
In one way or another, there has always been something trendy about the glass. It's a timeless and necessary component of every office. However, it seems that lately designers and office owners have rediscovered their love for glass because it's more present in commercial spaces than ever. No matter if opaque, clear, colored or back-painted, glass can make any space look sophisticated and lux. Additionally, thanks to the fact that it can be employed in different ways, from office walls through tabletops to railings, glass can be an aesthetically pleasing yet inexpensive and durable addition to your space.
All out branding
Want to provide your clients with exceptional customer experience? Start as soon as possible. The look and the atmosphere of the space should reflect the philosophy of your brand in every detail, from your front desk to your waiting areas and offices. Incorporating brand colors, posters, and even murals can strengthen the personality of your company. You can also look up to successful Asian commercial spaces and even employ technology in your branding game. For instance, there are rising Hong Kong interior design experts that can create an entirely digital experience for you, your employees and clients that will encourage loyalty in customers and employees alike.
Smart offices
Millennials are taking over the corporate world and Gen Z workers are entering the workforce. So, expect a sharp rise in technology implementation. In the future, interactive whiteboards and easy video conferencing will allow the better communication of ideas in augmented reality. Also, with the development and implementation of The Internet of Things and paperless offices, the office of tomorrow will be much more flexible, clean and eco-friendly.
Quality over quantity
Only a few years back, the main concern that influenced office furniture-buying decisions was the cost. But as more and more work spaces concentrate on well-being, ergonomic design is booming in offices. Commercial furniture is more comfortable and cost-effective than ever before. So, you can expect to see an increase in the implementation of features like standing desks, adjustable office seating and other things that will boost comfort and health. Plus, since consumers want quality, investing in furniture that's durable and luxurious will bring out that aspect of your company.
In the end
Even after all the aforementioned benefits of a trendy and well-designed office, business people are still neglecting design. Investing resources into creating a better office space will help you create a fun, comfortable and practical workspace. Also, it will attract better clients and more valuable workers. So, don't hesitate to hire experts who will implement these commercial trends into your space and get ready to reap the benefits.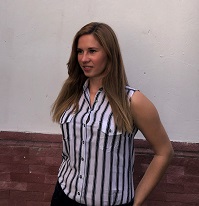 Chloe Taylor
Chloe is an interior design consultant and she enjoys writing about home decor, remodeling and organizing. Her biggest dream is to travel the whole world and take stunning photographs of beautiful places. She is a regular contributor to Smooth Decorator.
Related posts