6 Killer Real Estate Tips to Sell a Property
Chloe Taylor, 6 years ago
1
4 min

read
1137
If you're in a hurry to sell your home, but still want to get a good price for it, there are some things you can do to ensure a quick and satisfactory sale. Buyers can be very spoiled, so every little thing counts, from your marketing strategy to your level of cleanliness. Here are some of the best real estate tips you can try during your home sale period.
Hire a good agent
Good real estate agents are worth their weight in gold. They will carry a ton of benefits with them and take over many complicated technical issues. Often, they will help you sell your home faster and for more money than you ever dreamed about. However, make sure to hire an experienced realtor. Some old-school agents don't know the new marketing channels. Go with someone who has a lot of web experience. A professional who knows how to utilize all aspects of the web to make your home stand out from the sea of competition.
Put up a sign
Even though online marketing is essential, a good old "For Sale" sign will certainly not do you any harm. As a matter of fact, it will let everyone know that you're selling and make it easier for your potential customers to find the house. Many successful sales have been completed thanks to a simple $10 sign.
Make a good first impression with landscaping
First impressions are worth a lot and they are very hard to change, so make sure to make a good one on your first try. The first thing your buyers will see is your lawn, plants, and trees. Your landscaping doesn't have to be extravagant to leave a good impression, but it needs to be tidy, neat and alive. Wilted and damaged greenery never looks good. So, mow your lawn, trim the hedges and give some nutritious compost to your flowers.
Make your bathroom sparkle
The bathroom is one of the most important rooms in the house, so make sure it's camera-ready. The most important things are that it's clean and smells nice. Give your fixtures, bathtubs, and floors a thorough scrub. Getting your tiles sparkly clean is a huge endeavor and so many people decide to call pro backup, especially in Australia. By hiring tile cleaners in Sydney, you'll get a professionally performed pre-clean, clean and post-clean treatment that will instantly improve the look of your bathroom tiles and grout. Keep in mind that most pros can handle more than just your bathroom. They also do a variety of other cleaning tasks before your home staging.
Real estate tips to keep in mind
When it comes to the bathroom, there are some real estate tips that you need to take into account:
Move all your personal hygiene products out of sight;
Make sure to put up fresh towels or craft soaps;
Play with a few purely decorative items, but don't overdo it to create clutter.
Upgrade your kitchen
Many buyers, especially families with children and people who appreciate gourmet food, are very focused on the kitchen and everything cooking-related. So, if your kitchen looks like it's stuck in the 70s, you might want to invest some money in a little upgrade. Replace your outdated countertops and invest in some new and efficient appliances that will bring your kitchen into the 21st century in a blink of an eye. If you don't want to invest that much money, you can simply replace your fixtures and cabinet hardware for something modern and stylish. It will cost you very little money, but have a huge impact on your buyers.
Remove clutter
One of the most important real estate tips is to declutter, especially if you lack square footage in your home. Clutter will make even the biggest and airiest of spaces look boxed in and ugly. Get rid of that clutter as much as you can. Go through all your possessions and remove and hide all things that are not essential or highly decorative. Don't hesitate to rent a storage space if you need extra space to store your belongings or organize a yard sale or giveaway. Today's buyers love to see an airy open space that's not overly decorated and personalized. This way, they can picture themselves in the space together with their own furniture and decoration instead of feeling like imposters in your home.
These tried real estate tips will certainly make you get a good offer quickly and sell your home in no time. Good luck with your sale!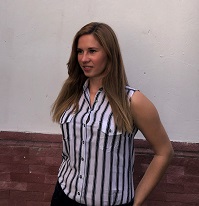 Chloe Taylor
Chloe is an interior design consultant and she enjoys writing about home decor, remodeling and organizing. Her biggest dream is to travel the whole world and take stunning photographs of beautiful places. She is a regular contributor to Smooth Decorator.
Related posts