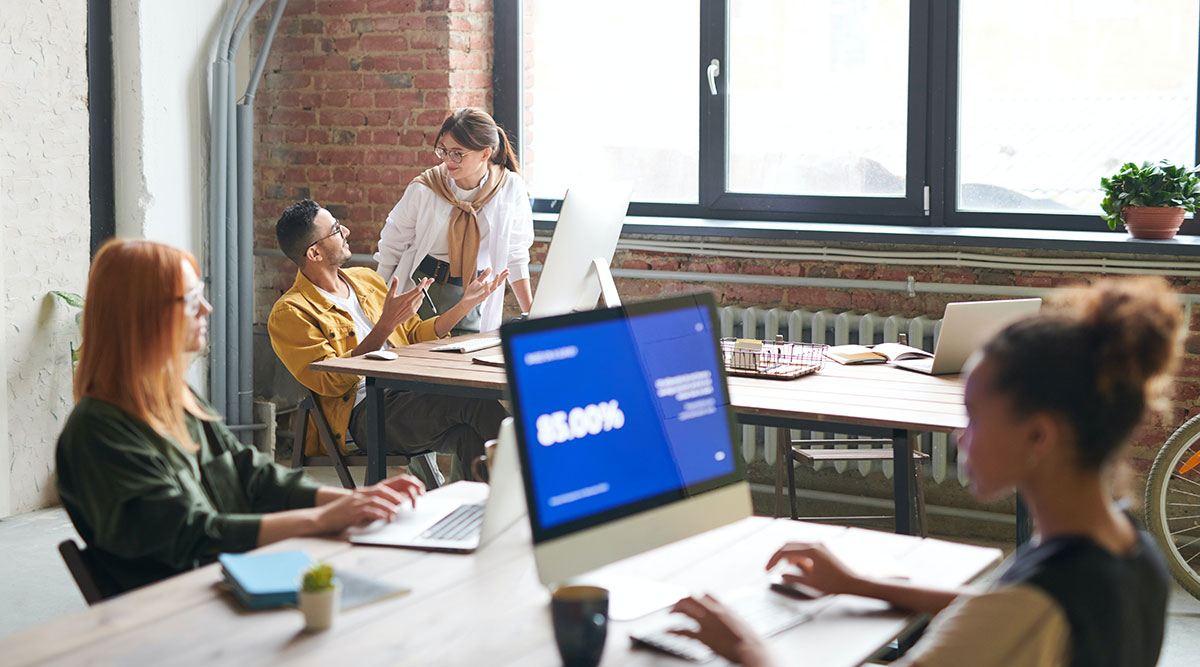 The best digital marketing strategy for small businesses
Rachel Jones, 3 years ago
1
5 min

read
2209
Startups and small businesses require a digital marketing strategy just as bad as big companies. Perhaps, even more so, and especially during these times. Many people avoid long-term planning because of the time constraints and opt for a reactive, short term plan for their sales and marketing campaigns. While it may keep the costs down, this attitude can ultimately lead to hampering the growth of your business.
There have been many businesses that attempted the paid advertising or social media campaigns half-heartedly. They did not take into account the time required for experimentation and failed as a result. It is a shame as it has become doubly important now to make sure that your marketing strategy evolves with time. Let us investigate the benefits of promoting your business online and how you can get started.
Change in business models
Everybody is going digital these days, and if you are unable to cater to the new technology-savvy audience, you are probably going to fall behind the competition and end up losing many of your potential revenues. This fact can be observed clearly in the case of the mini-cabs industry. There was a time when the small businesses needed just radios and phones for a set-up. A drop of leaflets in the local area and a catchy phone number that people could easily remember even when they were drunk sufficed.
Nowadays, people must deal with an audience used to the operation of seamless technology. For example, Uber was able to promote their business basically through a word-of-mouth policy. Customers are looking to book and pay the cabs online, and not tell the cab driver the best route to their destination. Uber provided the cab users everything they needed, and even the costs were maintained at a lower ebb due to automation.
You must have become aware of why digitalization is such an attractive proposition for different users and why Uber was successful in dominating the field of online cabs. The whole industry got disrupted, and the small towns and mini-cab businesses worldwide are feeling the effects of the advent of Uber even today, after so many years.
How small businesses can benefit from digital marketing
After you have a website and a Facebook page, and you have started posting a blog every month, it doesn't mean that it ends there. You can achieve leads through the search traffic. However, this trend is decreasing every year. You also should be a part of some online directories. These are the pre-requisites before the development of any strategy. You will need a long-term plan that reflects the changes and challenges you may see in the market by using the most relevant and best available tools.
The truth is that without having a digital marketing campaign for developing your visibility online, there are few chances of your site being successful over your competitors. There is just a considerable volume you must attend to. Low-cost advertising has become possible due to Facebook and Google's rise, and you can reach millions of people in a targeted manner. You can also gather useful data about the performance of the ads. It means badly performing ads can be updated or replaced. Compared to print, radio, and TV, it is a greater return on investment. It is beneficial if the funding is tight.
1. Begin with the customers
The target for any high-quality marketing strategy is connecting a business with its customer base. You need to find who your customers are and have products and services useful for them. For example, you may need translation services for clients in non-English speaking areas. Once you are aware of their existence, you can tailor the marketing strategy accordingly. However, it takes a bit of time to set everything up and create a business tone of voice. Think about how your client use the internet and what's the focus of their attention.
If they have bought from you earlier, you can followed up with a survey and ask a few relevant questions. That can can very well define your next marketing campaign. After discovering their age, address, and buying habits, you may learn where other customers like them can be found online. This is the place you need to go to next after your digital marketing strategy has been developed.
2. There is no magic digital marketing strategy
First and foremost, you have to figure out your clients' favorite social media platforms. Where they like to congregate and what they like to discuss. Groups, influencers, events – those sort of things. Then, decide on the best ways of getting in front of them and select the tools to do so. Your prior experience of occasional blogging and posting daily on Facebook may not apply to the new strategy. Social media networks are massively popular worldwide, and the user's attention can get distracted.
If you have figured out a plan within your budget and time, you can go ahead with its execution. Keep in mind, though, that it's never a good idea to try and do everything at once. Go about doing things systematically and keep a constant eye on your progress by using various tools. Sometimes you may wish to try and leverage more traffic for improving your mailing lists. You can also try a bit of social advertising and test out various kinds of ads. What about doing demos of your products and services that can go on YouTube channel? These can all help reach a wider audience.
3. Plan for the long-term
Agile is one of the most successful methodology for software development but it has it's uses in project management, too. The approach involves a constant collaboration between team members and stakeholders and product iterations at every stage. Does it make sense in a digital marketing strategy? Yes, because it allows you sufficient time to figure out what works and what doesn't and improve on the go.
A portion of the strategy should involve testing things thoroughly before moving onto other approaches or channels. Abandoning a plan when there aren't any leads after a week is not a real strategy. It may take weeks or even months for a new approach to achieve traction and get results. It is a brave action on the part of the business owner to plan on this, but this can be used for short-term gains.
Related posts