How can an SEO expert help a photography business thrive?

Christian Kruse, 3 years ago
0
4 min

read
3489
Search Engine Optimization is at the core of any online advertising strategy, making businesses, either local or global, visible to their prospective online customers. If Google, Microsoft Bing, or Yahoo do not rank your website high enough in their search result pages, then you may not get too much online traffic. And, because most consumers turn to search engines for information, your offline business will also be affected by lower SEO rankings.
The importance of SEO to any business can never be overlooked, but is it vital for real estate photographers? Here are a few compelling examples of what smart SEO tactics can do for you.
1. Beat competition at its game
Suppose your company is the best in your region, and you have its future all figured out. The agenda is fully booked for the next few months, and phones are ringing off the hook. But, as a profitable business owner, working with various realtors and getting clients' recommendations might just not be enough. You must also understand how your competitors advertise their services and turn the game against them. If your direct competitor is investing in SEO, so should you.
2. Boost online traffic
As we already mentioned, SEO ensures your company's visibility to prospective clients. Going a step forward from the previous tip, let's say you are managing your website. How do you tackle keywords, best times to publish, and various types of content? Do you have the necessary expertise to attract new online visitors, keep them engaged, and transform them into brand evangelists? If not, it's time to hire someone who does and can also teach you a few things.
"Hiring the right expert for your SEO is the only way of tying up loose ends. Such experts will sort out your website, tweak your content, and do everything else that is needed to appeal to your target market," say SEO experts of Tactica.
3. Build a robust reputation
Generally, clients looking for real estate photography services in your area trust online reviews more than anything else. With an SEO expert helping out on the content side, you can always be confident that any online attacks will be brushed off from the get-go. That is the safest way of maintaining and developing your brand reputation.
4. Free up precious time
As much as SEO is essential to your photography business, it isn't the only important thing. After all, you still have a staff to manage, photo shootings to schedule, and clients to meet. Even if you are experienced in SEO matters, you still need someone else to step in and take this job off your hands, allowing you to develop further. What's more, spending too much time on SEO will attract new clients, but failing to attend to them is counterproductive.
5. Manage your social media
No doubt about it: social media is the trendiest thing in town! Photography businesses that amass many followers on leading social platforms attract more traffic to their websites, translating into increased revenue. With an excellent social media strategy, you attract new clients and succeed in creating more loyal customers.
Happy clients advocate for your business free of charge, thus making your website attractive and busy, just like search engines want. This is one of the most effective ways to increase your online visibility and attract more customers. You will love this "vicious" cycle, but you will need the help of a qualified SEO expert for that to happen.
6. Lower your expenses
An SEO expert can save you a ton of money daily. Why? Because hiring an SEO professional means that you will no longer have to rely on in-house marketing teams exclusively. Such an expert will handle everything regarding your online presence at a fee way below what you would typically spend on a full-time employee. An SEO expert can also analyze and optimize your website, define the target audience better, and improve your social media presence. That minimizes your marketing budget because:
You will not spend money on people who will never employ your services or
Pay social media influencers that do not appeal to your target audience.
Equally important, your SEO expert will help you gain more online visitors organically. That means you will not need to invest resources into shady, black hat SEO techniques. Such tactics can kill your growth and make a mess of your financial plans.
7. Become an authority in your field
We have already mentioned that real estate clients get most of their information online, especially during these trying times. Having a good photography website and explaining everything that your prospective and existing customers need to know is not good enough — you must attractively present your services and products. How it gets to them depends on the keywords you use for your content.
Conclusion
An SEO expert knows what questions your prospective clients have and will undoubtedly make your photography services visible to those who need them. Even if clients don't come knocking right this minute, you will still have positioned yourself as an authority in your niche.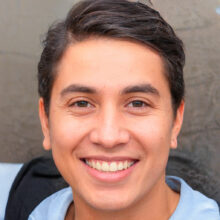 Christian Kruse
Christian Kruse is an economist specialized in strategic consultancy, with vast experience working at the intersection of marketing and technology. A transformational leader, Kruse has held a raft of executive positions throughout his career, and now dedicates part of his time sharing his professional experience to a larger audience.
Related posts