How to Find the Right Real Estate Broker
Kaya Wittenburg, 6 years ago
0
4 min

read
1271
Finding the right real estate broker is kind of like dating. You want someone who listens more than they talk, who has a proven track record of successful relationships, who works hard, is a good communicator, is honest, has a strong work ethic and is passionate. When you're dating, you're looking for someone who is going to keep your best interests at heart, who wants the best for you, and who you can trust not to let you down. Searching for a real estate broker is very similar. The relationship between you and your real estate broker is an important one, and settling down with just anyone can cost you a lot of time, money and heartache. Before you take the next step and commit to working with an agent, consider these helpful tips to find "the one".
Get Advice from People You Trust
It is much easier to trust the experiences of your close friends and family than the reviews of strangers online. And although online reviews are a great way to learn about your potential real estate broker, your friends and family can provide honest feedback about agents they've used and recommend agents they know and trust. Hearing about their experiences can help you decide on the best strategy.
Make Sure they're Legit
Professional real estate brokers are required to go through specific classes and training, and earn their realtor's license before they can work on your behalf. A quick online search can help you confirm that the realtor you're considering has met all of the standards and qualifications necessary for them to legally represent you. If they have a slew of letters after their title (CRS, ABR etc.) it means they've gone above and beyond and have completed additional training and certifications in their field. While you're searching, look for any awards or recognitions they've earned. Real estate brokers who have earned "Realtor of the Year" are usually safe bets.
Ask How Long They've Been Doing This
Everyone has to start somewhere, and new real estate brokers may be just as good or better than those who have been doing this for years. However, real estate brokers who have been in business for over five years usually have a solid foundation, extensive resources and a Rolodex full of networking opportunities. If it is your first time buying or selling a home, you're better off working with someone who knows his or her stuff. You can find out how long they've been in business by looking online, or by simply asking them.
Test Their Knowledge
A confident and competent real estate broker should be able to easily answer questions such as:
What is your average list-price-to-sales ratio?
What marketing ideas do you have in mind for my particular situation?
Can you refer me to a lender/broker/ inspector that you trust to help with this process?
What are other homes in the area selling for?
Will I be able to preview all of the documents before signing?
Why do you think your company is the top real estate company to work for?
If they can't answer these basic questions, you may want to keep looking for someone who can.
Watch for Red Flags
There are a few things that could happen during your search for the perfect real estate broker that should throw up some red flags. If you experience any of these things, you may want to continue your search and find someone who doesn't make you nervous:
If the agent is helping you sell a house, he/she recommends selling the home for much higher than the comps in the area.
He/she does real estate as a part time gig.
They're not familiar with buying/selling your specific type of property
You feel rushed to make a decision or that you're an inconvenience when asking questions
They usually deal with buyers in a different price bracket. If you're looking for a $200,000 home and your agent specializes in million dollar listings, it may not be a good fit.
Although finding the right real estate broker isn't as fun or exciting as dating, it's still a very important relationship that you should put time and effort into establishing. Buying a home can be a lengthy process, and you want to work with someone who you enjoy being around and who you trust. "Breaking up" with a realtor can be awkward and expensive, so it's important to take the time finding the right one for your particular situation. Asking questions, doing some research and trusting your gut will help you find your perfect match (in the real estate world, at least!)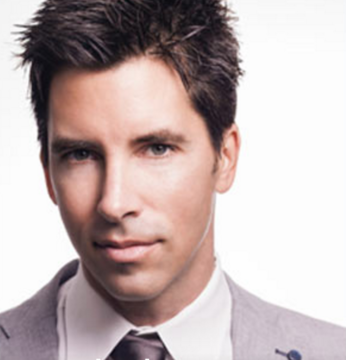 Kaya Wittenburg
Kaya Wittenburg is the Founder and CEO of Sky Five Properties. With world-class negotiation and deal-making skills, he brings a highly impactful presence into every transaction that he touches.
Related posts