First-Time Landlords: Essential Tips That Guarantee Success
Chloe Taylor, 4 years ago
0
4 min

read
848
Being a landlord can be an excellent source of additional income. However, to put some money into your pocket, you need to be a knowledgeable landlord who is harder than it seems. A landlord is faced with a variety of challenges, mistakes, and victories every day, so you must know how to learn and adapt constantly. So, if you're a first-time landlord, here are a few tips that will prevent your business from failing.
Get familiar with the laws
Before you list your property or start looking for a real estate investment, it's smart to check out the residential tenancy acts in your area. This will take some time to read, especially if you're new to the real estate vocabulary, but you can also consult a lawyer to help you understand the laws. Make sure to study everything from both tenants' and landlords' perspective. Some of the most common challenges first-time landlords face today are delayed payments, damage to their property, and disruptive tenants. Still, if you know the laws, you can easily overcome or even prevent any damage to your budget.
Find the right property
If you don't have a property to rent right now, you might want to check the market and conduct a careful search of the right property to buy. In case you're new to real estate. You don't want to go too much into details when it comes to searching for an apartment or house to buy. Better contact a top real estate investment firm that will not only offer fantastic advice but also give you an insight into the real estate world, which can be very valuable for first-time landlords. Working closely with pros will ensure you don't make rookie mistakes and end up in the red right away.
Stop wasting time
In real estate, time is money, so stop wasting it on showing a property ten times in one week. Spending time on tasks is one of the primary mistakes people make when diving into the world of real estate renting. Instead, set up an open house event or provide unique virtual tour services. This allows you to filter through good candidates and waste less time. This system is also practical because it can be scaled as you acquire more properties and grow your business.
Choose tenants with care
While there are so many good people out there, there are always those who want to hurt your business, so make sure to be very careful when choosing your tenants. You need to know who will be living in your property and whether they can afford the rent. A person can leave a fantastic first impression, but don't skip the background check. Ask for references from previous landlords, do a credit check, and get them to fill out application forms. New landlords often have issues when it comes to an understanding of the credit scores, so here's a quick and fool-proof explanation: less than 600 is bad credit, and those tenants should be avoided. Ideally, you want someone with a credit score of over 700.
Have a reserve fund
Property maintenance is not cheap, so make sure to have a reserve fund ready for such situations. As a landlord, you need to take care of any repairs and services if you want to keep your property habitable, even if the damage is caused by the tenants. You can deduct the expenses from their security deposit.
Require a written lease
If you want to minimize your trouble and financial loss in the future, insist on signing the following documents:
Move-in inspection form;
Rental application form;
These documents will offer insurance in various situations, especially the unpleasant ones, so require these signed docs even if you rent to your family or friends. Make sure your lease is evident on all rules, expectations, penalties, and length of the contract.
Inform your insurance company
If you wish to rent out a portion of your home, call your insurance company and inform them of any changes. Most people don't do this, so they end up without any compensation in case of fire or similar occurrences. Keep in mind that most insurance companies charge their premiums based on the risks of a single-family home. If your home's status changes, your insurance might stop being there to have your back in case of any damage.
Conclusion
Being a first-time landlord isn't easy, but in time, you will get the hang of things and create a profitable business. These tips above will ensure you get maximum profit with minimum losses.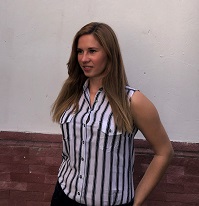 Chloe Taylor
Chloe is an interior design consultant and she enjoys writing about home decor, remodeling and organizing. Her biggest dream is to travel the whole world and take stunning photographs of beautiful places. She is a regular contributor to Smooth Decorator.
Related posts