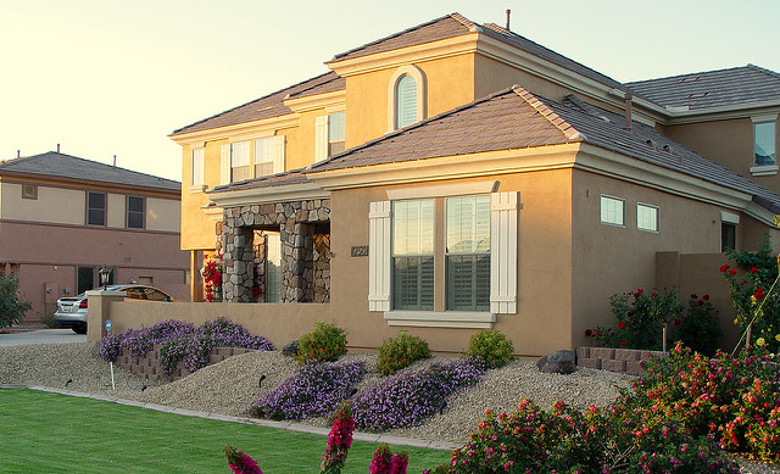 5 Home Improvement Projects that Actually Pay Off
Lana Hawkins, 8 years ago
2
3 min

read
1087
Even if you are not planning on putting your house up for sale any time soon, you have to start thinking like a buyer. Before you splurge money on complex renovation projects, think whether they will add to the value of your home. Would a potential buyer pay several thousand more for a new wooden deck or a new roof? Although the profitability of a home improvement is rather region-dependent, meaning that a reliable furnace does not make much sense if you live in a tropical area, there are some universally smart investments that are sure to pay off. Here they are.
Curb Appeal
All seasoned Realtors will agree that curb appeal is what initiates the purchase. If the exterior of the house is not inviting enough, none of the interior improvements will matter, since no buyer will ever come inside and see them. The changes that add to the curb appeal return a significant percentage of their value. Replacing old wooden siding with new vinyl siding screams low maintenance, which is quite appealing to cost-conscious buyers. If you are staying in your home for a while, then expensive landscaping makes sense. Otherwise, stick to a well-kept lawn and some decorative shrubbery.
Routine Maintenance
Expensive marble kitchen countertops and built-in appliances might trigger an initial 'wow' effect, but their glamour will soon be dispersed in the musty smell of your wet basement. What buyers want above all is a healthy and solid structure, not luxury. For them, it is not a problem if something is outdated, but it is a problem if it is not functional. If your house is an upkeep nightmare, they will most likely decide on your neighbour's house with an old but functional kitchen and dry walls. Hence, your priority should be to get rid of any mold and leakages, make sure the foundations are stable, replace any rotting wood, and keep the paint fresh and floors polished. According to the real estate market researches, these basic updates add the most value. Besides, between 30 and 40 percent of buyers make some kind of improvements to their newly-bought homes within the first six months, so leave the kitchen remodelling to them.
Reinventing Space
Adding square footage to your home can be an expensive project. Homeowners should instead spend money to reinvent the existing space and add features to the house that will make it more enjoyable to live in. Dedicated rooms are what sells these days, so think about turning your basement into a game room, or make a hobby nook from the space under the stairs. Convert your attic into an extra bedroom. Build a small apartment over your garage, which you can then rent out.
Energy-Efficient Insulation
Energy-inefficient homes annually cost much more than this investment. Energy-efficient insulation of your attic costs no more than $200, and it will save you hundreds of dollars on utility bills each year. To make your home even more desirable and easier to maintain, seal all the cracks and leaks in your home with caulk. They are most usually found around doors and windows.
Bathroom Remodelling
Bathroom remodels are sure to recoup over 100 of their cost, even though they are the most costly and most complex (structurally speaking) projects. But what exactly should you be remodelling? Plumbers in Sydney can testify that walk-in showers have replaced whirlpool tubs in the last decade due to their practicality and space efficiency. One of the first questions you will be asked is how old are the pipes, so do not be economical when replacing the old installations. Or you will be forced to be economical with the truth. However, if your house has only one bathroom, perhaps it would be wiser for you to consider adding a second bath then spending money to remodel the one you have got.
Are you keeping records of the investments you made into your home?
Lana Hawkins
Lana Hawkins is an architecture student and a crafty girl from Sydney. She enjoys writing about home decor and she does it regularly for
Smooth Decorator
. Also, Lana loves cooking for her family and friends, and spending time in nature.
Related posts