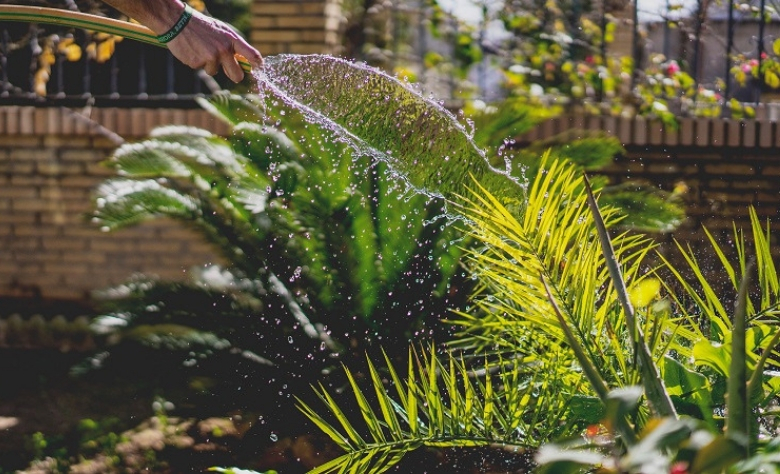 The Hottest Landscaping Trends for 2019
Diana Smith, 5 years ago
0
3 min

read
1015
Landscaping is a form of art, and just like any craft that focuses on aesthetics, it evolves over time. It requires a balancing act between utility and artfulness, so the function depends heavily on what you want to achieve. If you are fresh out of ideas and yearn to be inspired for a garden overhaul, here are the hottest landscaping trends for 2019.
A garden goes green
Sustainability is one of the biggest buzzwords today. The entire point of green landscaping is to reduce wastefulness and conserve energy and water. Therefore, it is not only a leading landscaping trend of 2019, it is also the crucial puzzle piece of green living. Such landscaping practices include planting native trees and shrubbery, and creating a compost bin for your very own homemade fertilizer.
Using native plant life is an especially fun way to mix things up for people that live around Sydney – in a biome that is characteristic for unique species, colorful cacti and mesmerizing succulents. In addition, this also entails the option to arrange a small parcel of land exclusively for growing organic fruits and vegetables.
Homegrown edibles
Vigilant health consciousness often goes hand in hand with environmental awareness. People are becoming more cultured in term of self-discipline, balance diets and regular exercise. This is why a lot of your Sydney neighbors that are fortunate enough to own their own exterior enclosures invest so much into backyard gardening. If you do not trust plants that come from the marketplace counter, you will sleep contently knowing that you have grown your own edibles.
Functional swimming pools
Functional pool solutions have become quite popular. Sometimes, all you need is a relatively modest surface for swimming in order to have your daily dose of aquatic activities. Many people are turning towards inventive pool builders from Sydney  to find the most reasonable solutions. Flexibility, when it comes to gauging the size of concrete and fiberglass pools, has become a common practice among Australians. And it seems that yard-owning folk around the world are following suit. After all, a pool is a luxurious addition to any yard, so you have to make sure that is walks the line between functionality and durability.
Other water features
But as it turns out, additional water features will be all the rage in 2019. Residents all around the world are yearning for a way to turn their backyard into a Zen oasis with beautiful water-plant life-rock arrangements. The best thing about purchasing a fountain and surrounding it with stones is the fact that it is such a modular prospect. You can let your imagination run wild and you won't make a mistake no matter what you come up with. Such features are almost always eye-catching and cheap.
Exterior interiors
In order to enjoy the tranquil sound of running water in your Zen garden, you need to arrange an irresistible lazy den that is as comfortable as your living room. The kicker is – you are meant to bring it all out onto your porch. Awnings, pagodas, an arrangement of parasols or something sturdier, it doesn't matter what you use to bring your living room out. This designated area will turn into the most frequented space if the garden is well arranged. One of the best methods to marry the interior dwelling with the exterior is simply to replace a living room wall with a set of sliding glass doors. It's a good life hack that works wonders.
When building a home, people tend to concentrate on what the interior looks like, completely disregarding the immediate outdoors. Do not underestimate the impact of your garden's appearance! It doesn't have to be an Elysian field. In fact, if it's a smaller garden, you won't have to spend so much time tending to it, but it can be your own nugget of serene paradise if you put in the effort.
Diana Smith
Diana Smith is a full time mom of two beautiful girls simply in love with interior design and DIY projects. In her free time she enjoys exercising and preparing healthy meals for her family.
Related posts