How to make your real estate social media marketing thrive

Adrian Johansen, 2 years ago
1
4 min

read
900
The real estate scene has become oversaturated with scores of social media posts, millions of photographs, and other digital sales techniques in recent years. That's not to say there's no value in these social media-based marketing techniques. However, for your customers to cut through the fat and find your real estate business, it's essential to take advantage of the top real estate marketing strategies while finding ways to differentiate yourself from your competitors.
What is the audience you're attempting to target? What kind of property is on hand, where is it located, and what kind of timetable are you looking at? Take all of these factors into consideration, and then figure out how to produce the most relevant, high-quality content that will make your real estate social media marketing stand out. Let's explore how:
Photography tips
Anyone can shoot property photos. However, it takes a certain professional finesse to capture images and videos that truly sell a house. Photos are the driving force of any property listing, which is why it's essential to follow these six hidden tips and tricks of real estate photography:
Avoid documenting any imperfections.
Focus on different homely aspects, depending on the season (e.g., show the backyard in summer or the fireplace in winter).
Ensure all photos are well-lit and inviting.
Don't include any people or mess in the photos.
Photograph all of the rooms and spaces so viewers know what they're looking at.
Make sure all pets and kids are cleared out for the photo shoot.
While these tips may seem like common sense, they can make all the difference in elevating your property photographs to the next level.
When the time comes to use these images to step up your social media or blog game, there's a whole new set of factors to consider. Potential homebuyers could be sifting through dozens or even hundreds of listings a day, meaning your photographs must be eye-catching to engage their interest. Consider cultivating a unique photographic style or setting goals for audience engagement to track your progress.
Attracting clients through social media may seem intimidating at first. Still, once you better understand the mechanics of social media, you'll be able to take advantage of one of the most powerful digital marketing methods available.
The content balance: timeliness vs. evergreen
It can be difficult for many real estate agencies to decide between an evergreen or timely marketing strategy. They both have their perks, but it's crucial to analyze the pros and cons of each when planning your long-term real estate social media strategy.
Social media has given rise to the age of instant gratification, and quick, instant consumer decisions are overtaking the traditional slow conversion funnel method. These are referred to as micro-moments in marketing. Micro-moments are the rapid, driven decisions a customer makes from their smart device. They can be spurred on by any kind of catalyst, whether the user is encouraged to go somewhere, do something, fact-check information, or buy a product.
Take the following scenario: a potential homebuyer views a high-value, low-cost gem of a property on your Instagram page. Your caption can detail the rarity of this deal and encourage them to contact you immediately to have the highest chance of viewing and making an offer on the property. In the end, you may even end up with a bidding war on your hands!
On the flip side, social media posts are increasing in today's search engine results, making evergreen content key to developing long-term relationships with potential clients. Unfortunately, while micro-moments drive impulse decisions, their relevancy is usually limited to a specific moment in time.
In the example above, a highly sought-after property might not be on the market for long. But a social media post detailing your agency's specialization in properties with pools or fixer-uppers can help generate interest years down the line. It's crucial to maintain a balance between timely and evergreen content to ensure you're covering all of your marketing bases.
Make use of the top digital marketing strategies
Social media strategy planning is essential when it comes to digital marketing for small businesses. Although customer focus is always the priority, planning for the future and exploring new advertising methods can help you reach a more extensive customer base with less effort on your part.
Real estate agents can also follow specific social media protocols to create engaging, original content that spreads their brand name. Proofreading social media posts is vital to ensure their accuracy and your authority as an industry expert. Regular audience engagement is also essential, whether through comments, direct messages, or live streams, although remaining professional throughout it all is of the utmost importance.
Capturing top-notch photographs, balancing relevant and perennial content, and following proper social media etiquette can help your company hold its own among the best in the industry. Your real estate company can stand out from the crowd and create a client funnel that never runs dry when you employ the above digital marketing strategies.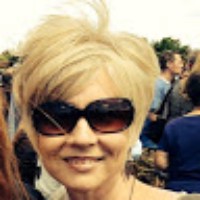 Adrian Johansen
I'm a writer and adventurer in the Pacific Northwest, always in the pursuit of more knowledge!
Related posts