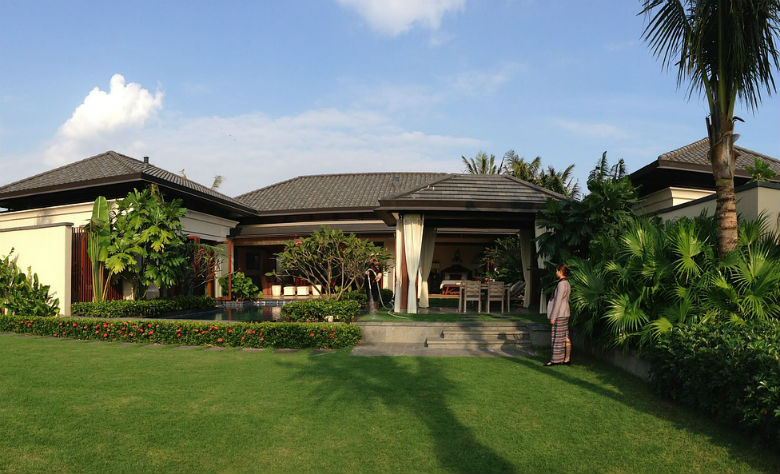 How to manage an investment property, best tips and tricks!
Lisa Ross, 8 years ago
2
7 min

read
967
'Look at market fluctuations as your friend rather than your enemy; profit from folly rather than participate in it.' – Warren Buffett
Investing in real estate may sound easy on paper, but how are things in reality? Is it possible to convert an investment property into a genuine source of income? Well, there are many factors and variables involved, but if you have a suitable game plan your chances to succeed improve dramatically! Let's take a closer look at the main formula you have to be aware of.
Take baby steps, this is probably the main rule in real estate investing. There will be a lot of ups and downs, but the secret – never give up. Many investors search for easy things that pay off fast, well, there is no place for this here so search no more!
As a good rule of thumb – know your risks and be prepared to handle them. The rest will come up naturally… There are strong reasons to invest in real estate and false illusions too, it depends on you to set achievable aims. The most important stages – understand, invest and then manage.
Here are the essentials you need to know!
Investment property – insights and best practices!
Let's begin with the basics, what are the main steps you should never skip? Any valuable tips? First begin with a strategy, but plan it right because it will serve to guide you every day!
Hint – don't start from the idea that 'any property will go up in value' because it's not true. It's tricky! Here are some essentials for you to know:
Choose a profitable neighborhood and create an action plan
Don't make the same mistake in choosing a neighborhood close to your home. Don't limit your search only based on this assumption that it will be easier for you. Instead, choose one that will bring you some revenue; research the topic and see which one is promising. You don't need to be 5 minutes away from your tenants for instance. Yes, it would be the best case scenario, but most of the times this is not quite possible, so don't be too optimistic about this.
So, what should you be attentive to when choosing the location for your next investment property? Here are some guidelines for you, these should be your main concerns: the proximity to a city, a high demand vs a good price, a growing population vs many job opportunities. All can contribute to making a neighborhood ideal for you, as an investor!
Discuss with other local investors
To continue, get an insight and knowledge from other investors in that area; experience matters you know? Thus, you'll probably get useful advice and therefore not make the same common mistakes newbies usually make. Take advantage and learn from their own experience, it may make the difference in the end.
If you don't know successful local investors, then don't worry, there are other opportunities for you instead – look for online groups or take some courses. Either way, stay connected to people who have already found success in this business.
Spend some time reading about this business. Stay informed and always up-to-date! You never know when a great idea will pop into your head and you'll make millions overnight.
As in any other domains, researching the industry, studying the trends, the market and the audience is definitely a plus for you. Remember – you should always have in mind your future target audience, analyze their requirements and needs, this is how you can deliver what they ask for. Otherwise said, everything here is about: supply and demand!
Don't set unachievable goals! Be realistic and try not to discourage yourself because of the first obstacles you face. The best tip here is to see the matter objectively and be realistic. Take it all step by step and don't believe that you'll make millions just by buying an ordinary investment property. Real estate investing is more than this!
It is needless to say that prices in this industry fluctuate so plan your moves wisely and don't panic when something goes wrong. Keep your feet on the ground and your fingers crossed!
Consider the pitfalls too. This business has its risks that you have to take into consideration once you decide to put money into it. Some specialists, even state that you have to have a backup plan and 15% of the money the property is worth, in savings. Why? Well, the worst case scenario can happen and can turn everything upside down.
An investment property is not all about buying it
Investing in real estate is more than just purchasing a property, it requires time and patience too. If you want to rent it, then make sure you buy it, renovate it and then take your time to be there when your tenants have problems. If you think about flipping, then take your time to get it into a top shape and only afterwards sell it.
More than that, consider how much hands on you want to be. On this will depend a lot of further actions: first of all, hire a real estate agent to find and purchase the property, then hire a team who will renovate the place for you, hire a responsible for the repairs your tenants will need and so on… Can you handle the pressure?
Get the perfect property at a perfect price
Making money out of an investment property requires that you find an affordable place that requires little money, but that will provide a great revenue in return. For this to happen, you clearly need some advice and guidance from an estate professional. Search for options and get an overview of the market, this will point out the suitable options for you.
Probably one of the fundamental aspects that you must understand primarily to be able to speculate afterwards is to understand the market, its trends and the habits of your target audience. What are the tendencies? What are people looking for and, most importantly, where? Any popular neighborhoods in your area?
Put yourself some serious questions: what category of people can afford the property? What do your future buyers look for or need? If you can manage to impress them, then for sure, your business will thrive!
Find a balance: effort vs earnings
Don't stress yourself over things that you can never achieve! Balance is primordial in any type of business, unless you want to get frustrated over time. Who would want to work all day long and never earn a profit? I bet, you don't!
A fact is certain – the life of a real estate investor is full of achievements and failures, so get yourself prepared to face the challenges that stay ahead of you!
Get the property inspected before you pay for it
One of the most common mistakes newbie investors make is to purchase a property before getting an official opinion. Unless you want to face the risks to go bankrupt, don't make the same mistake. The worst nightmare – discover that the property has structure or roof problems. This will most likely lead you to go over your budget and take many dollars from your pocket!
So, if you plan your entry well, study the market, get the property inspected and plan every action wisely, this way you increase your chances to get to be successful in this business.
Moreover, having an investment property is a huge responsibility that requires a lot of your time and money too. Enter this business only with a solid plan and a back-up budget too. Be prepared both for failure and success. Take precautionary measures and have an expert review your plan. Fingers crossed, you'll get to handle it eventually!
'Today's real estate market is full of opportunities!' – Al Moscato
So what are you waiting for?

Lisa Ross
A former head writer for some of the most successful online magazines, Lisa Ross is the official writer of Tour Wizard. Widely regarded as one of the most prolific authors in today's online world, Lisa came as a surprise for her audience often providing controversial points of view. She is considered one of the preeminent writers on real estate topics, who is also the fount of creativity and innovation for editors worldwide.
Related posts