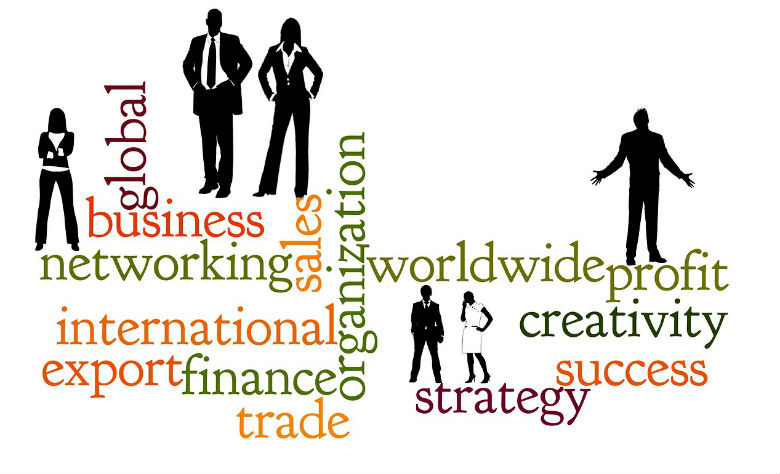 Real estate questions every agent needs to ask!
Lisa Ross, 8 years ago
6
8 min

read
2993
Every real estate customer is different and has other requirements and expectations from his/her real estate agent. The only way to make sure you'll get satisfied clients at the end of the transaction is if you manage to understand them from the beginning. And how can you do this? Only by asking the right set of questions…
There are many the cases when clients are being helped to select their real estate agent, but what about you? Once you decide to work with a certain customer, it's your turn to make the inquiries!
Don't skip key real estate questions
Whether you are an experienced real estate agent or a newbie in this industry, you must know where you stand before you begin the property search for a specific customer! It happens all the time – a prospective client wants to work with you, but how can you make sure the deal will run smoothly? The key – efficient communication! This will help you better understand what they want in their new home, or what their expectations are in terms of selling a property.
From another point of view, while asking questions, as a real estate agent you can seize the unrealistic expectations of your customers and therefore have the chance to deal with them from the early beginning. The best way – expose reality as it is and give comparable examples!
Here are some of the questions that will help you get the entire picture! What do your clients really want? These questions will help you!
Real estate questions to ask your new clients!
While some agents may feel anxious during the first meeting to explain their customer's what the actual status of the market is, don't make the same mistake! Take your time, listen and ask questions before you get deep into the matter! Educate your clients and give them the expert view they are looking for.
Here are some of the essential questions that will help you better understand your client!
Why do you want to buy/rent/sell a property?
This is one of those key questions that will show you if your client is serious about his/her wishes or not. More than that, this is a great starting tip that will break the ice, but at the same time point out the motivation that stands behind your client's desires.
Hint: Don't hurry to quiz like if it were an interrogatory, because it is not. It is just a conversation where you get to meet your clients and find out more about them.
Is now the perfect moment?
Why do you want to move now? With this you can make sure your client is ready to move and he/she will not hesitate even if you find the place he/she needs tomorrow morning.
Hint: Make sure you start off in the right direction and you are both on the same path! Be transparent and let your client trust you!
Have you worked before with any other agents? How was it?
This is one of those questions that will give you an insight into the relationship your client had with other Realtors and whether the experience was a positive or a traumatic one! How can this actually help you? Well, this will give you a clue if your client will hesitate or not at your future proposals.
Hint: Get ready to sweeten the deal if something goes in the wrong direction. A joke and a smile are always welcomed!
Any must-haves in your future property?
Everyone has their own preferences and undebatable must-have house items, therefore it is always better to know from the start what you should look for. 'How would your dream house look like?'
Hint: To better serve your clients, you need first of all to get to know their lifestyle and expectations too. You never know how easy can be to meet them!
What is your budget? Do you have a lender?
Knowing what your limits are is definitely a must here… Don't waste your time looking for properties that are not within your clients' budget! Show them suitable options, neither you nor they want to lose precious time!
Hint: Avoid having taboo topics, instead make them have an enjoyable experience while working with you! This will make them remember over time and also recommend you! More than that, leads will come when you least expect it!
Have you seen other houses?
See how many things your clients know about today's market and plan your next move. This can actually save you a lot of time and energy too! Moreover, you'll gain a better understanding about what your customer wants and set clear expectations!
Hint: Listen, but make sure they understand how the transaction is going and what are the stages involved. There should be no place left for doubts here!
How can we keep in touch?
This lays ground for your clients' preferences of further contact, whether by email or by phone. To continue, it can also be the moment to set a frequency of feedback, otherwise said – how often they want you to give them feedback. Try not be too pushy, but neither give the impression of carelessness. Instead, you should be the consultant who listens and communicates efficiently.
Hint: This is the time when you set some rules for your collaboration, so don't hesitate to tailor your services according to their needs and preferences.
Any favorite neighborhoods?
Identify the areas of interest for your client. Try to find out as much information as you can, thus you'll be able to provide what your client needs. If you're dealing with a first-timer, then make sure you expose both advantages and disadvantages. You need to make them aware of real possibilities and not illusive dreams.
Hint: Don't disagree with your clients, instead, expose the situation as it is and they'll pull the conclusions by themselves.
Where is your work located?
The location of your client's current job can help determine an accessible daily route between work and home. This can actually give you a helpful hint on where to search for properties.
Hint: You are not just another real estate agent, you are their consultant and therefore you need to be aware of several important aspects of their lives to get the best deal for them. Search for the middle ground!
What do you enjoy doing in your spare time?
Amenities are also an important element of one's life, take for instance a gym enthusiast not having a nearby gym, or a pet owner not having where to walk the dog. Keep in mind that changing homes has a strong impact on one's life, therefore do everything possible to make this change as smooth as possible.
Hint: Be sensitive, but firm at the same time, and put yourself in your clients' shoes. This can only lead to a win-win solution.
Let's say tomorrow I have your home, are you ready to move?
Test your client's real possibility and availability to change places. Is he/she really ready to move? You surely don't want to waste valuable time. Thus, some even jump to the conclusion that indecisive clients steal time from the more serious ones.
Hint: The right offers don't come rolling, as a result, when the perfect one appears, they need to be ready!
What problems do you anticipate?
It can actually lay ground for problems that may or may not happen. Remember, the more things your client knows, the least problems you'll have in clarifying them.
Hint: This is one of those great questions that help you better understand the way your client sees this entire transaction. Clarify any misunderstandings left. The real estate market is not a market that can easily be predicted!
Do you have any concerns?
Make sure your clients know that you are there for them and that it is far better to put questions now than start with fear. Don't let mistrust be part of the picture, let transparency take the place instead.
Hint: With better knowledge you'll be able to get them what they need! Be there to eliminate every concern your client may have!
 The first business meeting is crucial!
All in all, in a market where things seem to move fast, this may make your real estate clients think you can provide them the solutions they need in a matter of minutes. However, if left unsolved, these dreams can spell disaster!
Don't let your clients down and make false illusions just because you couldn't fully understand them or because you haven't made them realize how slow the market can get sometimes.
Hint: use your minutes spent together to ask questions and listen carefully to everything your client says! What is the best case scenario? Discover their fears, hopes and triggering decision-making factors to be able to build a solid working relationship.

Lisa Ross
A former head writer for some of the most successful online magazines, Lisa Ross is the official writer of Tour Wizard. Widely regarded as one of the most prolific authors in today's online world, Lisa came as a surprise for her audience often providing controversial points of view. She is considered one of the preeminent writers on real estate topics, who is also the fount of creativity and innovation for editors worldwide.
Related posts