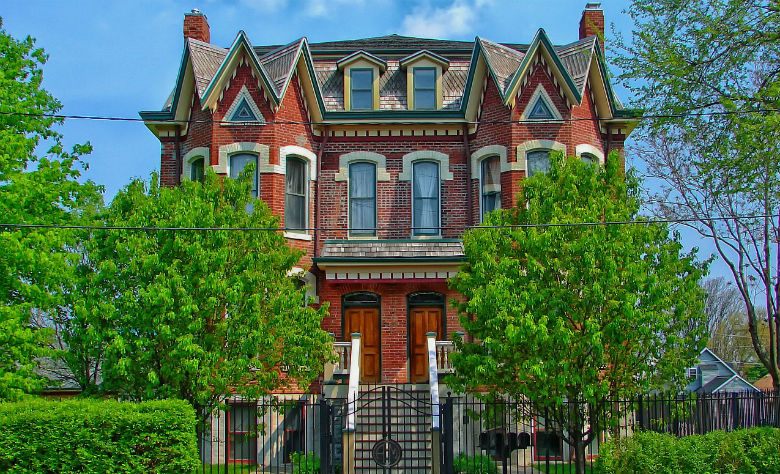 Myths about home inspections!
Lisa Ross, 8 years ago
0
4 min

read
1135
Home inspections are an important step in any house purchase! But how popular is this really? Do we know what is supposed to happen and how it works? Well, unfortunately, myths keep on being passed around and also keep on perpetuating within this industry! So, let's research and have the necessary information in our back pocket when trying both to sell, rent and buy a property!
So, what are home inspections actually? In short, a home inspection is the examination of the current condition of the house. However, here comes the confusing part: a home inspection doesn't guarantee the future condition, the life expectancy of the house itself or of the main systems. It just points out the present problems, the flaws and the weaknesses!
But, let's cover the top myths of home inspections!
Home inspections: Myths vs facts!
A home inspector will tell me exactly everything that can go wrong with the house
Untrue! A home inspector will verify the main systems of the property and state whether or not they need immediate improvements. However, no one can predict for sure what is going to happen in the future or when something will break down.
The seller should take care of every defect
Well, not exactly! After a home inspection, both the seller and the buyer can get to see the report, but this doesn't mean that the seller is obliged to take care of any repairs. However, both participants can work the deal out by negotiating the price, for instance. Hint for the buyers: This can give you enough evidence to continue with the sale or walk away!
As a buyer, it's not necessary to be present when the inspection takes place
Some believe that by simply reading the report, they get to know everything as like they were present during the inspection. This couldn't be further from the truth! Why? Well, if present during a home inspection then you'll probably get more info than the one written in the report. For instance – essential remarks, opinions, details and comments too… To make it even clearer – yes, the report will point out weaknesses, but that's it!
Recently built properties don't need inspections
Wrong, some specialists, even point out that surprises can appear where you least expect them! Even recently built or renovated properties need to be inspected; they are not as some say 'good to go'. It is both in the advantage of the seller, but as well in that of the buyer to have such an inspection performed before signing in the papers. You never know what hidden surprises the property might be having… Don't take risks that high; it is not worth it!
Home inspections are only for buyers!
This is probably one of the most common ones! Home inspections are both for buyers and sellers as well. How come? Think about it – sellers can find out how to improve the property to boost its income, while the buyer gets an official opinion on what they are about to purchase.
The main purpose of home inspections – to give the buyer reasons to renegotiate
No! The purpose of a home inspection – to provide an official written opinion over a property! As some get to the conclusion, home inspections can also provide the right arguments for the seller to put a higher price or even maintain the current one. So, we can also state that a home inspection can also prove to be in the seller's advantage too!
Every problem must be fixed before closing
Problems can remain unfixed, as long as the buyer and the seller come to an agreement! It is as simple as that; there is no contractual obligation!
Home inspections – myths that need to be debunked!
So, are home inspections really a must? Well, if you think about how much money you'll be spending when selling or purchasing a house, you might be thinking it is not worth the effort and the time, if the house looks in a pretty good condition. Another unnecessary cost, right? Well, NO! See it like this – it's always better to have a second thought over such a huge investment and you get peace of mind as a bonus too. You wouldn't want any more obstacles or some unpleasant surprises in the future, would you?

Lisa Ross
A former head writer for some of the most successful online magazines, Lisa Ross is the official writer of Tour Wizard. Widely regarded as one of the most prolific authors in today's online world, Lisa came as a surprise for her audience often providing controversial points of view. She is considered one of the preeminent writers on real estate topics, who is also the fount of creativity and innovation for editors worldwide.
Related posts