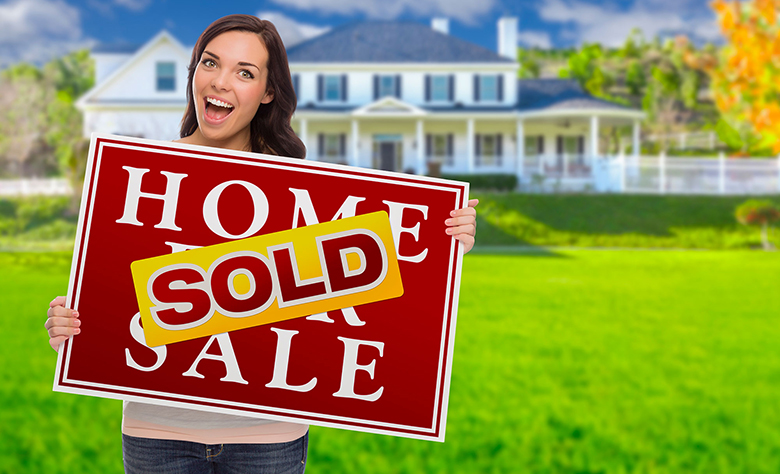 Key facts every first-time home buyer must know
Diana Smith, 7 years ago
0
4 min

read
1119
Buying a property is probably the biggest and most challenging investment anyone can make. It's a wonderful and exciting process: you have probably been daydreaming about the look of your future kitchen for ages. It is, however, a bit scary once you begin to realize what buying a property really means. People who are making such a purchase for the first time will probably spend countless hours worrying about contracts, money, location, and legal matters, so we're giving you a brief list of useful things you should know about this type of investment.
Do you really want it?
There are right and wrong reasons for buying a property: wrong ones include thinking that it's stupid to 'waste money' on rent, the fact that the mortgage rates are low, and the idea that everyone's doing it. On the other hand, there is only one right reason: you want to be a homeowner. If you don't want to own a home, the price won't matter anyway; however, if you do want it, make sure you can afford it. Check how much you could borrow and set yourself a savings goal for a deposit. This way you will get a realistic idea about what's affordable for you, and you won't get disappointed at the very beginning.
Location vs. space
It's of utmost importance that you decide what matters most to you: a spacious home, or a house that is in close proximity to your workplace, a park, school, or a bus station. Sometimes you will get a great offer for an apartment in the city that is close to the center and your office. However, if the apartment is too small to accommodate you and your family (or future family), you might want to reconsider the option. Finding a nice, spacious home is not easy in a city, but it's much easier in suburbs. However, living in suburbs means that you would have to travel to and from work every day, either by car or by public transport. Before you make a decision, think about the time and money both of these options would require in the years to come.
Other costs involved in buying a property

Sadly, when you're buying a home it's never just between you, the buyer, and the seller. There will be other people involved and this means added costs to your monthly mortgage payments. Think about solicitors' fees, mortgage arrangement and valuation fees, building insurance, and initial furnishing and decoration costs. Sometimes, what the bank says you can afford and what you are comfortable paying don't have to be the same thing. Make your own budget and include all your monthly expenses: rent, groceries, vehicle costs, health insurance, etc. This way, you will get a realistic picture of what you can afford and there will be fewer unpleasant surprises in the future.
Ask for professional help
If you're not sure where to start, which properties are the best and where to look for the kind of home you want, just ask for help. Professionals at the Australian Investment Sales Group are qualified and dedicated to investment property identification across Australia, and they'll be able to help you find the home of your dreams. If you are thinking of doing it alone, you should know that you're looking at many sleepless nights browsing the web, looking at photos of different homes, viewing virtual tours, and trying to calculate whether you can afford the house or not. However, if you hire professionals and let them know how much you're willing to spend and what you're looking for exactly, they will be able to find the offers you'll like much faster and with less effort.
It sounds so simple: find a house or an apartment that you like and buy it. In reality, things are rarely so, and if you don't want to make a huge mistake by buying a property you can't afford, you need to arm yourself with patience and knowledge. By being well-prepared, you will make the right decision and get the most out of your purchase.
Diana Smith
Diana Smith is a full time mom of two beautiful girls simply in love with interior design and DIY projects. In her free time she enjoys exercising and preparing healthy meals for her family.
Related posts