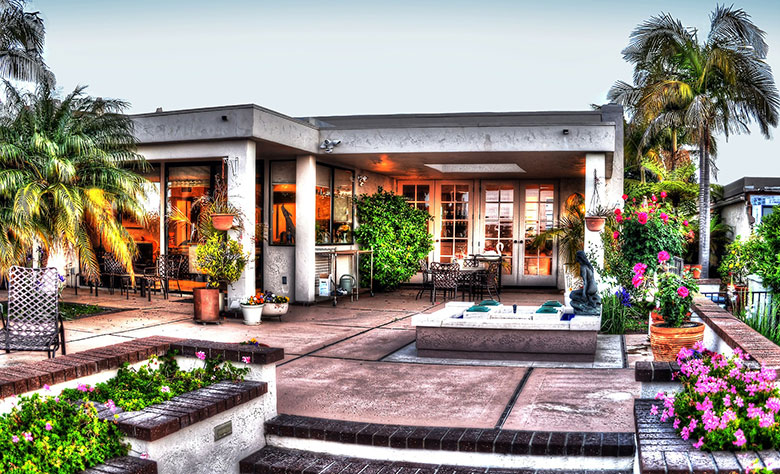 7 Gardening Ideas for 2019
Diana Smith, 5 years ago
0
4 min

read
1035
This is the perfect time to start planning your garden for 2019. It's too early in a year to actually do any yard work, but if you make a plan and prepare for it right now, there will be much fewer stressful and time pressing tasks in the spring.
When it comes to gardening trends, it's perfectly fine to make your garden fashionable and to try to be innovative this year. However, have in mind that trends are often short-term and therefore fleeting. A neat and nicely managed garden looks good no matter what.
Asymmetry
Asymmetrical patterns have been popular for a while now and they will really take the over suburban gardens in 2019. This is partly due to the fact that ordinary and well-kept symmetrical gardens have been around for decades. Suburban homes are now using this change to appear more interesting.
It's best to use this fact to make your garden stand out. When patterns and plants aren't designed symmetrically, you can also experiment with different materials, colors, and the overall aesthetic of the garden.
Low maintenance gardens
Usually gardens are seen as more of a hobby than just an aesthetic choice for your home design. It's something to do when you have time to spare and something to plan for and organize around. However, this too is changing. There's a growing trend of making low maintenance gardens that you can enjoy throughout the year.
The key to having a low maintenance garden is to choose the plants that don't need that much work. For the most part, it's about selecting plants that don't need watering on regular bases. Equally important is choosing a suitable soil for such plants.
Patios
One of the biggest projects you could undertake with your garden is to try to merge the outside and the inside with a patio that's an extension or even a part of your garden. Adding cantilever umbrellas and some lighting to create the atmosphere and make the patio useful is the biggest part of the job. What remains after that is just to design it as a part of the garden.
Patios can be a great place to entertain guests and they can really increase the value of your property. However, if they are set up with proper materials, they can also be easily pulled apart and you can use most of your yard.
Green fences
Good fences make good neighbors! And the way you decide to distinguish your garden from your next-door neighbor could mean quite a lot. Installing green fences will make the transition from one yard to the other feel more natural. However, keep in mind that these type of fences mean a lot more work, especially when it comes to trimming and maintenance.
Edibles
Planting edible plants in the back yard isn't something that many suburban homeowners consider doing. However, there are a few reasons to try to get into it this year and to decide whether the operations could expand in the years to come.
It's a way to make sure you have much less-expensive green and healthy food. In the end, many eco-aware homeowners should consider how their real estate could be used in a more productive way.
Garden decorations
It's fashionable to make your own garden decorations and you should dedicate a portion of your time to such creative projects in 2019. This is also less expensive and gives your garden a homey look.  They don't require that much artistic talent and can be made from all sorts of stuff, usually lying around the yard.
Old barrels just need to be painted over and used as a canvas, as long as they are wide enough and you know how to draw. Decorative bird feeders are also a good idea. They look nice and can be quite useful, especially during the winter.
Adding structure
In the end, 2019 should be the year to finally install and organize the supporting structures that will keep your garden maintained and clean. For the most part, you'll need just one or two solar-powered small buildings. Taking the time to make these structures both well-organized and nice looking will make your future garden work much easier.
It might be possible to leave this part of the work to a professional contractor, but there's no real need for it. A DYI project can be lots of fun!
The New Year is going to be great for gardening because there are a lot of new eclectic trends to try. Some of them are here to stay, like focusing on more eco-friendly gardening, while others are aesthetic choices and have an expiration date.
Diana Smith
Diana Smith is a full time mom of two beautiful girls simply in love with interior design and DIY projects. In her free time she enjoys exercising and preparing healthy meals for her family.
Related posts