5 Essentials that Will Give Your Property a Cozy Vibe
Chloe Taylor, 5 years ago
0
4 min

read
1975
There is nothing worse than living in a house which looks too sterile and devoid of that special homey feel. Not only do such places make a person feel like a stranger in their own home, but they can put off many serious buyers. Luckily, we have singled out a list of all the essentials that will give your house a cozy vibe. Let's look and let the redecoration process begin!
Warm wall colors
First things first, it is essential to choose the right nuances for your walls since colors can have a huge impact on our brain and influence both our thoughts and feelings. Therefore, if you want to create a relaxed atmosphere, feel free to incorporate warm and subtle tones into its design. For instance, orange and brown can be an amazing combo since they create a cozy vibe and, at the same time, inspire creativity. Additionally, pastel pink, peach and pale yellow can fit every living room perfectly and will speak volumes about your sophisticated taste.
Design a warm and cozy bedroom
The bedroom should be the comfiest part of every home, so you must pay attention to this when designing it. Firstly, you should take your time to search for quality bedroom furniture online since a properly designed custom-made bed can turn even an average-looking space into a true oasis. Furthermore, a nice soft rug would help create a warm atmosphere, so you wouldn't need to step on the cold floor every winter morning. Finally, remember to introduce curtains and drapes to the design as well since these can drastically change the room and make it look much more elegant. Keep in mind that it's advisable to opt for thicker ones if your bedroom is facing direct sunlight all day. After all, you certainly don't want the daylight to interfere with your peaceful afternoon naps.
Invest in quality lighting options
Lighting is a crucial factor for setting the right mood in a living space. First, you must make sure to let the sunshine in since natural light is extremely beneficial to both our physical and mental health. For example, you can opt for amazing huge glass panels for your living room and thus create an illusion of a much bigger and cozier space. However, aside from getting enough daylight, you need to invest in high-quality light fixtures and go for cost-effective solutions like LEDs. On top of that, remember to stick to floor and table lamps with dimmers since they will allow you to adjust the brightness according to the occasion or mood. After all, once you decide to sell the house, we guarantee you that every potential buyer will know how to appreciate such investments and be ready to pay extra for them.
Vintage bathroom elements
Your bathroom should be a place where you come to relax and enjoy a long bath after an exhausting day at work. However, to make this possible, you must invest in the right design and adjust it to your needs. For example, we like the idea of creating a balance between contemporary and vintage elements because together they can break the monotony and sweep all your guests off their feet. You can start by combining a rustic freestanding bathtub with modern geometric tiles. On top of that, beautiful wicker baskets will further boost this contrast and represent a great storage solution. This is especially important if you're thinking about selling your home since serious buyers always keep an eye out for smart storage solutions and are ready to invest in them.
Don't forget the patio
Last but not least, apart from focusing exclusively on the interior, you must see to it that you achieve a beautiful curb appeal as well. After all, your home's exterior is what everybody sees first and therefore it plays a crucial role in creating a great first impression. Think about all the possible décor solutions for your patio and don't be afraid to express your creativity and come up with innovative ideas. For instance, you can bring out a large lounge that will be super-chic and provide you with enough space to seat all your friends when they stop by. In addition to that, you can go for a more laid-back style and buy a few beanbags or hang a hammock instead. Lastly, you can also add beautiful accessories or build a fabulous vertical garden which your whole family will simply enjoy.
As you can see, there are so many essentials you need to turn a cold and plain home into a cozy sanctuary. However, if you take a step-by-step approach and devise a solid plan, this task will be a piece of cake. You just need to think outside the box and not hesitate to be unique.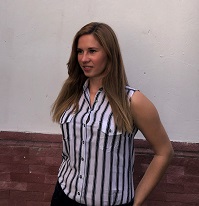 Chloe Taylor
Chloe is an interior design consultant and she enjoys writing about home decor, remodeling and organizing. Her biggest dream is to travel the whole world and take stunning photographs of beautiful places. She is a regular contributor to Smooth Decorator.
Related posts