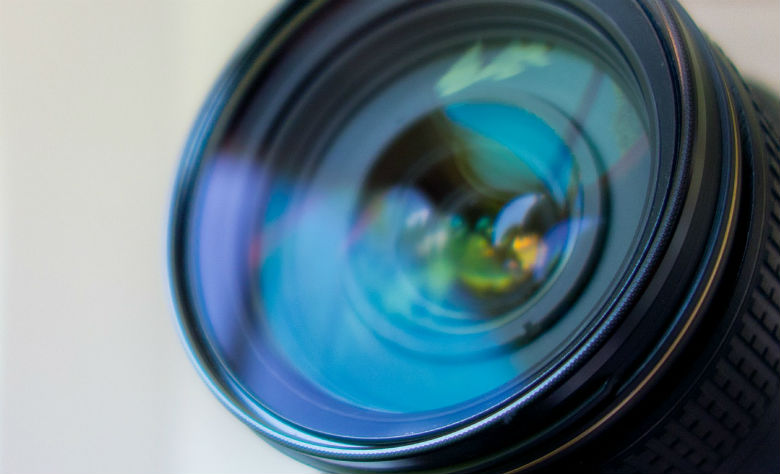 Photography tips that actually sell your home! What's new?
Lisa Ross, 9 years ago
6
8 min

read
1094
'Skill in real estate is acquired by practice and not by purchase!' (Popular saying)
Real estate photography is more than just point-and-shoot, it's an art you have to master in order to provide quality photos. As some say, knowing 'how-to' is a real skill you just have to develop. Conveying the right feelings and providing the right ingredients the viewers are looking for can be challenging. However, we have some key ingredients for you to take into account, either that you are a newbie real estate photographer or that you're an expert in the field. This can make your life a lot easier! If you're not a photographer, then don't waste no more time and hire a pro right away to give your listings real chances on the market!
The aim you want to attain? Get photos that attract attention and eventually sell. You too can do this by finding out the attractive features of the property, and believe it or not every property has at least a couple. But what if – the house is an ordinary one with nothing special, what then? Well, you can try to get the best out of it and expose a tidy and neat house with some outstanding, but most of all, correct images. Let's study the matter more in depth and reveal efficient tips you can use.
Important for photography enthusiasts: How to take better listing photos!
Good quality photos are a must in today's real estate market, and knowing how to create them is a real art that only some can get to master. Taking into account the large number of properties out there, it's absolutely normal to say that real estate photography sets the tone for potential buyers! In other words, they make the difference between a property and a potential home for prospective buyers!
Your goal? Make the viewers see themselves living or using that space. And you are probably wondering – How? Well, the key is through 'emotion'! Speculate what viewers want to see!
Here are some photo tips that point out the essentials for you!
What photography tips really work?
Photos are KING in real estate marketing and can help you sell a property faster! Seizing the right moment is all about finding the perfect balance between the right angle and the right light! In short, your listing photos should convert a simple viewer into an interested buyer, they should make the viewer stop and call!
Check out these easy but decisive hints! It's all about finding the right angle, the proper lighting, a suitable flash and styling too!
The first photo, usually an exterior photo, will be the thumbnail for the majority of the sites where the property will be advertised. Therefore, a great advice would be to spend twice the amount of time you would normally do, when choosing this particular picture. It is the picture that, among other factors, will persuade potential buyers to come and see the property in person.
Of course, every picture you choose to show the world is also of utmost importance, as they all create the appearance of a virtual product! Use a wide-angle lens and let imagination do the rest. If you are a homebuyer, then get a professional photographer – you cannot go wrong with professional photos, that's for sure.
The hotspots of the house, the 'secrets' the world should know about
Knowing how to emphasize the strong points of a property can really be a game changer! Fantastic pictures convey that wow effect all buyers are looking for. It can be a win-win situation if you can manage to make the property tell its story through photos.
The days of fast-paced photo shoots are long gone. You need to understand light, know your camera, get creative and most of all, have fun.
Natural light is the ace up your sleeve!
Yes, indeed, natural light may do miracles for you, especially if it's luminous outside. How come? Take for instance, a sunny day compared to a gloomy one for a professional photo shoot. A property, no matter how spectacular it really is, would fade in a rainy day. Therefore, choose your days attentively to make the most out of every opportunity you have. Hint: moments such as a sunset or a special twilight add a lot to a property's potential.
Light is definitely one key player when it comes to real estate! It can both help the property, but it can also break a shot! Therefore, keeping in mind the fierce competition on the real estate market, you should use light in your own advantage; it can sometimes get the job done for you!
Optimize your photos and take care of every detail
No matter how much attention you choose to pay for your photos, there will always be some customer out there looking for every little alarming detail possible. As a result, there is a common knowledge that – before you hit finish for any of the listing photos, you must be certain there is nothing awkward about them or hidden secrets!
Buying a house is certainly one of the biggest investments in an individual's life, consequently there should be no surprise to see that buyers are very suspicious and hesitant before finally deciding upon a specific property. Don't rush and take everything step by step, the property should look spotless at the end.
Good quality photos sell!
There is no doubt that photos can help you create a certain vibe over a property, but what about persuasion? Is it really true that buyers can actually be persuaded only by looking at some photos? Well, yes! There are, according to recent studies, more and more buyers value, virtual tours and photos as their main source of info. As a result, there should be no surprise to say that photos can stand as a great tool to market and persuade the audience.
Nothing can get a better recommendation for your house than some good photos. Otherwise said, if you manage to capture a property's unique character and personality, then the rest will come naturally; your job is done.
Practice, practice, practice
Every photo can get to be the decisive factor for a prospective buyer, therefore it's essential to attentively correct each image, so that the property to be exposed in the best possible shape; appearance counts. There is a lot of work behind a great photo session that is true, however, for great results there is no other way. Being able to provide high quality images requires both time and work. Learn to proficiently use your camera and see what the property has to offer you, only afterwards you can start making plans and photo scenarios!
Combine technical skills with an artistic eye
There is no other way than having them both in order to achieve performance in real estate photography. More than passion, work and commitment, you also need to be dedicated and creative at this job; training and practice just complete the scene. At the end of the day, you have to enjoy what you do! And this will be your starting point for success!
Make the rooms look welcoming
A good and efficient photo is not all about the settings or having the correct light, it's also about the overall appearance of the room, the message it conveys. Small details like some fresh flowers or fruits can sometimes do the trick you desperately need. Images with nothing to show will always remain – not of interest! Make the owners realize from the start how important is styling and creating a great setting before you get there to capture everything. This will help the selling process a lot!
In other words, every property has a unique personality that needs to be present in every picture; this will bring that 'special something' that will make your property easy to remember!
Make sure you do all your camera settings
Learn how to create correct photos firstly in your camera and then in post-processing software. This will make your work a lot easier! The next step – notice and engage in what the property has and then try to get it all in front of viewers! You'll manage it eventually!
The first impression is the only impression
More than taking great photos, as a real estate photographer, you need to understand how this market really works, know your target audience and adjust your photos based on this piece of info. Maintaining the authenticity of the place is also a must for you! Studies show that the impression people get from the first things they see about a property, in this case – the listing's photos, influence the next steps – more interest or skip everything.
But, most of all, have fun
Enjoying your job is an important part of any great photo shoot. Up-to-date, polished and professional products will always get more future clients while careless images will be spotted easily.
Getting the most out of real estate marketing implies having great listing photos too! So, before you do anything else, make sure you let your photos add visual interest on the property!
Bright, clean and light is the 'must-have-trio' for a pro photographer in real estate. With that said, you now have your fundamentals for setup and picture taking. Keep up the good work!

Lisa Ross
A former head writer for some of the most successful online magazines, Lisa Ross is the official writer of Tour Wizard. Widely regarded as one of the most prolific authors in today's online world, Lisa came as a surprise for her audience often providing controversial points of view. She is considered one of the preeminent writers on real estate topics, who is also the fount of creativity and innovation for editors worldwide.
Related posts