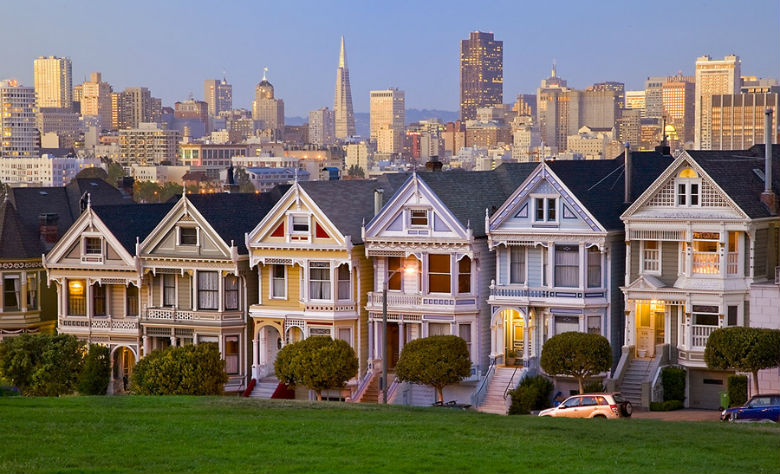 Virtual tour benefits for Home Sellers and Realtors!
Lisa Ross, 9 years ago
6
7 min

read
1009
Are you concerned about how to better market your property? Does it actually get an efficient marketing campaign? Or do you wonder why certain homes get more views while others stay months in a row with no serious offers? Well, the answer has a lot to do with the way you choose to advertise it.
The endless list of the advantages you get while using a virtual tour affects both home sellers but as well Realtors. The end result in both cases is the fast sale of the property! Take a look at this article and discover how a virtual tour can actually help you!
Is a virtual tour that necessary?
Nowadays there is no other way to market a property than with a virtual tour! Why? The answer is a simple one – more than 85% of buyers search the internet before making their decision. Researching the market, getting the right set of information that you need and virtually seeing the property, all add up to persuading the buyer.
But there is more – do you know that more and more viewers prefer listings with photos and virtual tours? Now that it's said, it sounds pretty obvious right?
The times when you just put a sign in your front yard telling the world you are selling your property are long gone. You must have a virtual tour of your property in order to be able to compete with dozens of other similar properties out there. And what a better way than to have persuading property photos and plenty of useful information, all in the same place.
If you still wonder about the advantages you get by having a virtual tour, then check out this list!
Advantages for Home Sellers and Realtors!
Basically, how does a virtual tour help? Viewers get the chance to visit a particular property, with no need to get out of their homes. The more you can persuade them while they see your home virtually, the higher the chances you'll sell your property faster!
Want to know more? Here are some striking advantages you too can use to market your place properly. The key is to sell the unique character of the house, the ambiance and also its personality.
More views for a listing with a virtual tour
More views means higher chances to close the deal fast. The benefits that a virtual tour can offer to its viewers are amazing. People can get to see your listing from the comfort of their own homes and more importantly at any hour of the day or of the night, irrespective of their time zone. What is more, they can also make their decision while showing the property to their relatives too, as buying a house is probably one of the most important financial decisions they will ever make.
The intuitive controls and the freedom a prospective buyer gets when virtually visiting a property are enormous. Why? Any particular detail can be zoomed in and any corner can be attentively studied in high quality photos. What a relief…
A virtual tour saves time and money from any angle you see the matter from. Buyers don't have to travel from one place to another to decide upon what they really want; sellers don't have to hold Open Houses that frequently, because it's like they have a virtual open house all the time; while Realtors can use this highly efficient tool to market their clients' property efficiently.
From another point of view – it is of utmost importance to provide viewers with a complete image of the house. Any chamber should be photographed, in order to eliminate any possible doubts buyers may have. Take this chance as your opportunity to show the world how amazing your house really is!
Plenty of information that can be accessed from any place
Why limit your audience to just some neighbors, when you can show your house to the entire world? You never know which buyer will want to purchase your property, even though he/she is from the opposite part of the world. Make it shine and advertise it correctly. Traffic means more chances to sell it faster! There are plenty of marketing opportunities out there, so you don't have to waste more time until you are a happy seller!
Virtual tours give you the chance to present the property in a unique way that no ordinary two dimensional photography can! This is your chance! Seize it!
Social media and email distribution
It is needless to state that social media has slowly but surely invaded our lives. Each and one of us has at least one single account on a social media platform and of course, a mailbox. Thus, why not use this piece of info to market your property and deliver images right where your audience spends its time. The secret, as a common saying points out – put the 'product' where there are buyers interested in purchasing that particular product.
More than 50% of online buyers are actively shopping
Those buyers who take their time to search for houses online are most likely ready or planning to make this important investment. Therefore, seize every opportunity you have to show the world how amazing your property really is. This is your chance to persuade them that your house is the one they are looking for.
How can you do this? Well, you need to have photos that clearly show an eye catching property, visually stimulating the viewers. They need to remember it and talk about it, after closing your ad. What do you think – is this the effect of your ad?
Buyers find what they need in a virtual tour
Don't neglect the information you provide, the quality of your photos or the quality of your virtual tour provider. A fact is certain – you need top quality services. With just one click visitors may get the impression of really visiting their future home.
What is more important? To make your property stand out as a home and not as another house! Don't waste your visitors' time and thus you will not waste yours either!
Virtual tours make people come back
With this amazing marketing tool you too can get to impress your audience. And guess what? Impressing your audience means you'll have interested buyers keep coming back to your impressing property. Moreover, a virtual tour is an amazing tool that can help you put out in front of your viewers the advantages of the property.
This is why some even get to the conclusion – a virtual tour can be that shop window you have been searching for!
Only serious buyers will come to see your property in person
From another point of view, with a virtual tour you can also eliminate the unnecessary visits and unexpected problems. You can be sure that after seeing your property online only really interested buyers will bother to come and see the property in person. This may be the final stage – the triggering point to make you a final and satisfying offer!
If you ever get emotional about a property you have sold, you can forever keep a copy of a virtual tour you had and see how it looked like. You'll be able to forever remember it! In the end, the virtual tour probably helped you sell it faster!
The bottom line
The internet has become a top choice for buyers all around the world. Therefore, there is no doubt that marketing budgets should be directed mostly in that direction. Make your customers see the importance of being where the buyers may be, this is the key – deliver the product to your target audience!
All in all, interactive 360 virtual tours will help your property obtain that online appearance every buyer is looking for. Gain competitive advantages and persuade your audience in just a matter of minutes! You probably need one too, right?

Lisa Ross
A former head writer for some of the most successful online magazines, Lisa Ross is the official writer of Tour Wizard. Widely regarded as one of the most prolific authors in today's online world, Lisa came as a surprise for her audience often providing controversial points of view. She is considered one of the preeminent writers on real estate topics, who is also the fount of creativity and innovation for editors worldwide.
Related posts