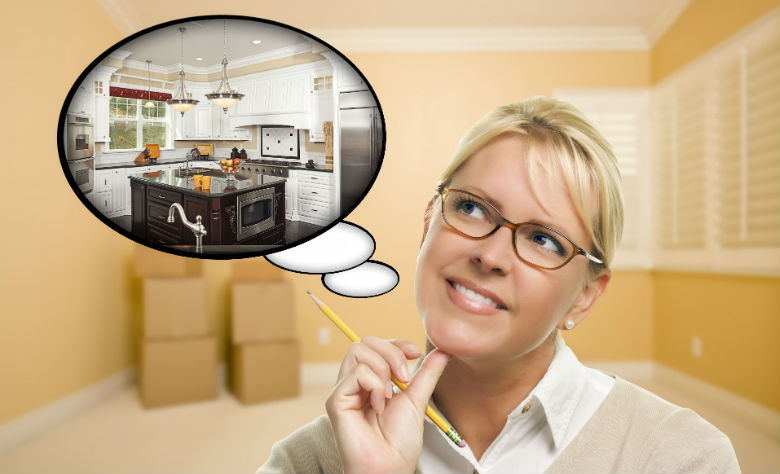 Save money with these smart remodeling tips!
Lisa Ross, 8 years ago
0
3 min

read
804
Irrespective of the reason you got to the conclusion that refreshing your home is a must, you have to take into account several aspects before starting to invest money into it. Either because you want to sell your property for more, or because you simply think 'home' doesn't feel like 'home' anymore, here is what you need to know.
Adding value and flair to your property might seem easy at first sight, however, most homeowners appear to get lost in the huge number of decisions they have to make. In order to avoid some of the most common errors, here are some reliable tips and tricks to make your life a lot easier.
Innovative remodeling tricks every homeowner must know!
Even though DIY remodeling projects may sound tempting, here is some food for thought before you make up your mind – tips that will help you convert everything into a real success!
Is remodeling the right choice for you too?
First of all, you need to see the matter from an objective point of view – Do you really need to remodel your home? Are you ready for bigger projects or only small ones? You have to be aware that remodeling a home might actually take more time and require more money than you can actually anticipate. So are you really prepared? This is why, you strongly need an expert's opinion and a backup plan too!
Make a list of wishes and try to keep track of it
When starting a home remodeling project, it is very difficult not to change your mind once in a while, however, this might actually get to turn into a serious problem if you seem to change your mind too often. Why? Delays! Your team of specialists already has a schedule to follow, but if you always interrupt them, guess what? The plan will suffer delays that can cost you extra…
Bigger projects mean you have to move out
Even though you might be thinking that moving out of your place when remodeling might just add extra costs to your budget, well you should think twice – it's all about staying out of the way. Otherwise said, once you hire a team of specialists, let them do their job and try not to be a distraction, but instead a real support!
Make a budget and be ready for the worst-case scenario too
Jotting down a list of wishes might sound a lot easier than calculating a realistic budget; and this is simply because there is no room left for errors here… To be able to make a realistic plan, you need to know exactly what you can really afford.
Being prepared for the worst case scenario means that you have to be prepared for supply shortages, miscommunications or unexpected expenses; they can be part of your home remodeling project…
Focus on the things you really need
If you want to boost your resale potential, get a real estate expert to give you an insight into the industry – best practices, things most buyers look for, at that period of the year, or the areas you should focus on.
From another point of view, if you want to start a remodeling project you firstly need to establish what your future buyers are most likely to be interested in or if you are doing this for yourself, what you and your family really need. Try to stay with your feet on the ground and do what really matters; get a professional's opinion and keep in mind – details do the trick!
Keeping costs down while home remodeling might just sound impossible at first sight. The huge number of variables involved in the process or the problems that might arise, can turn things upside down for you.  However, by following some simple guidelines, you can actually keep things under control…

Lisa Ross
A former head writer for some of the most successful online magazines, Lisa Ross is the official writer of Tour Wizard. Widely regarded as one of the most prolific authors in today's online world, Lisa came as a surprise for her audience often providing controversial points of view. She is considered one of the preeminent writers on real estate topics, who is also the fount of creativity and innovation for editors worldwide.
Related posts