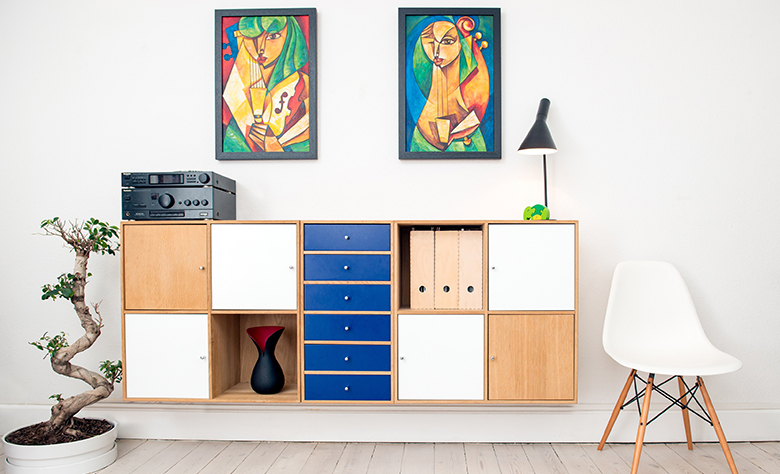 How to Get the Most Out of Your Home's Spare Room
Lana Hawkins, 7 years ago
0
3 min

read
1136
Have a home with a spare room? Talking about first world problems. Jokes aside, if you truly have an additional room with no apparent purpose in your home, it would really be a waste to leave it unattended. Of course you could refurbish it into a guest room, but why not consider something more distinctive? There are various ways to transform your spare room into something extraordinary – all you need is a bit of creativity and ingenuity. If you lack inspiration, perhaps these few examples will help spark your imagination:
A Library
While you can certainly enjoy a good book in your mesmerizing rustic bedroom, why not step up the game a bit and create your own personal library? A designated area just for reading is every book lover's dream and it would be a pity not to have a private place to escape into your dreamland. This is especially a good idea if the additional room has a lot of windows and allows natural light to spread across the room. The only thing you need is some comfy furniture to fill your room with, additional wall lighting and, of course, plenty of bookshelves filled with your favorite literature.
Atelier
If you consider yourself an artist of any kind, it's important to have a special haven where you'll be able to express your creativity and create captivating works of art. Depending on what art you love to practice, you have a wide array of possibilities on how to refurbish your atelier. If you love painting, it's a good idea to implement lots of sunlight into the space, but also plan a perfect layout so you'd always have a spectacular view when sitting down. On the other hand, if you practice handiwork, make sure to equip your room with all the essential tools and a work desk to make your creative process that much enjoyable. If you're a music fan, with some proper insulation, you can have a personal studio to practice your gigs.
Spa-Room
Why spend unreasonable amounts of money on spa treatments when you can easily transform your spare room into a completely functional spa facility? Paint the room in pastel tones, add some exquisite water features, a massage table and some lush vegetation and indulge in the serenity of your own spa room. Incense sticks or scented candles along with some calming sounds of nature will make your experience a true luxury.
Indoor Garden
In the last couple of years, the trend of indoor gardening has rapidly spread across the globe. This practice is a wonderful solution for anybody who has a limited amount of space in their backyard, but still takes pleasure in gardening. An intimate botanical garden in your own house can make a wonderful addition to your cabin home and not only does it provide you with amazing decorative plants, but you can also grow your own veggies, fruits and herbs as well.
Play in a Spare Room
For families with small children, one of the best ways to make use of your additional room is to transform it into a colorful playroom for your kids. Instead of risking having toys spread all around the home, why not limit the fun zone to a specific area where your kids could spend hours playing with their favorite toys. Experts recommend designing a suitable play area by creating separate zones and equipping them with fitting furniture pieces, cushions and decorative pieces that your kids would enjoy.
There are countless of ways to create something extraordinary from a spare room. Don't limit yourself to conventional ideas, rather employ your mind to create wonderful spaces full of creativity, charm and elegance. Whether you need a space for relaxation, an area for reading or something to practice your skills, remember that only the sky is the limit.
Lana Hawkins
Lana Hawkins is an architecture student and a crafty girl from Sydney. She enjoys writing about home decor and she does it regularly for
Smooth Decorator
. Also, Lana loves cooking for her family and friends, and spending time in nature.
Related posts