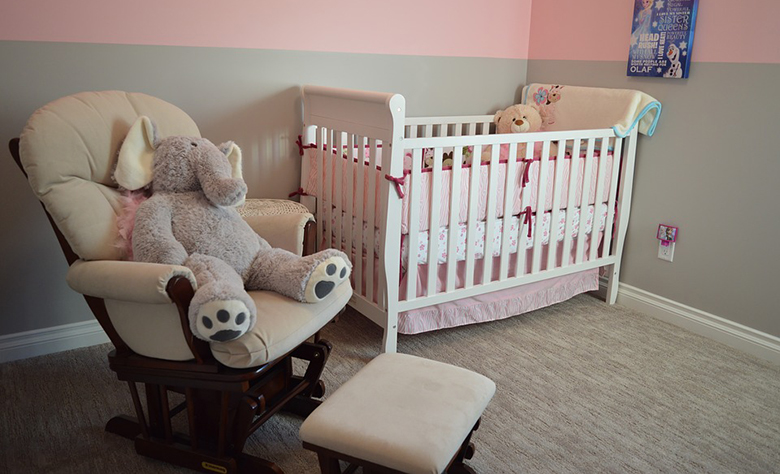 How to Design a Perfect Nursery in Your for Sale House
Diana Smith, 7 years ago
0
4 min

read
965
A ready designed nursery scores high on the list of things young families look for in their future home, especially if they have a little bundle of joy on its way. But, what can you do, as a home seller, to improve your chances on the market and target this segment of buyers? Start by putting together a room for that purpose only and make things more tangible for the future parents. It's important not to get (completely) carried away in the magic of it – after all, the next homeowners might want to put their mark on things and choose some of the stuff, too. The space should be practical enough to accommodate a pretty messy baby and, at the same time, leave room to grow. So, don't make any decision that can't be changed relatively quickly and try to follow these tips:
Color palette
Long ago, in a less PC culture, this was an easy decision – blue for boys and pink for girls. Before that, it was the other way around. Both trends are now kind of old and not just because of gender stereotypes. A nursery should be a peaceful room, designed to facilitate sleep and rest. Therefore it's best to go with a neutral color. Gray and beige are quite popular and they allow the future parents to fit almost any kind of furniture in that aesthetic. This doesn't mean that the space should be boring. On the contrary, the walls should be simple, but covered in cute or even artistic images.
Furniture for nursery
This is like walking on sand, because style is subjective by its nature and many future moms will probably want the chance to personally choose their baby's furniture. In case you are planning to sell the house fully furnished, try to find the balance between style and function and look for comfortable pieces. When you're visiting a baby boutique, imagine the ways in which the furniture could be modified, for later use. For instance, cribs can be turned into beds and changing tables can become dressers. Also, gliders and recliners can be used as standard armchairs with a few small modifications.
Dim the lights
The nursery should simulate nighttime at any time a day. You don't have to make a dungeon of it, but find a way to block outside light, quickly and easily. Babies are funny in this regard – if there's light in the room they will try to stay awake, regardless of how tired they are. Also, think about investing in a few nightlights just in case. Younger kids aren't scared of the dark (it's something we pick up over the years), but it will come in handy later on. Having a dim light can also help parents check in on the baby without waking them up.
Clutter
In a nursery, future parents will be going back and forth at least a couple of times a day, sometimes in the middle of the night. Therefore, the furniture shouldn't get in a way. Also, you should think about the storage space in advance. There should be plenty of space to put away things they're not using (and additional space to put away dirty things). If there isn't a system in place, things will wind up on the floor or on the bed.
Art and accessories
Don't forget to have fun. It's a kids' room and it should reflect that. Stuffed animals, toys, and rockers are an essential part of it. You can also get a couple of cute and whimsical pictures and hang them on the walls. All of this will have to go at some point because the kid will outgrow it, but there's no harm in playing a bit, too.
A perfect nursery is the one which is both warm, cute, and functional at the same time. What's cute is up to you and the family that will live there in the future, but functionality in terms of nurseries means accessibility and ability to put a kid to bed easily.
Diana Smith
Diana Smith is a full time mom of two beautiful girls simply in love with interior design and DIY projects. In her free time she enjoys exercising and preparing healthy meals for her family.
Related posts