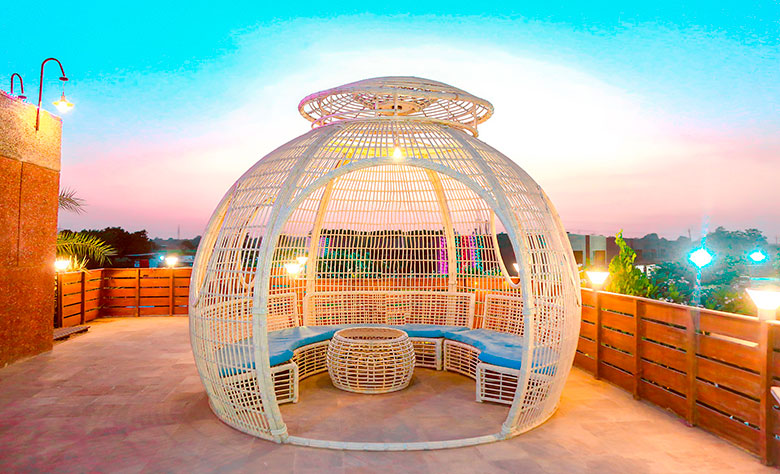 5 Tips to Update, Refresh & Modernize Your Home
Patrick Adams, 4 years ago
0
4 min

read
861
No matter how much time, effort, and money you might have invested in your house, you need to constantly update your home's décor. Sometime it might require a more technologically advanced solution to be installed, like an intercom, while in other instances you simply need to replace the old, tacky curtains.
In terms of finances, modernizing your home is considered a process. In other words, you needn't spend a lot of money in a single go. Updating the place where you live can take years and it never ends, as you will constantly find new ways to refresh it. Allow us to help you with the following 5 tips to update, refresh, and modernize your home.
"Move" a room outdoors
If you own a house with a backyard and a view, then there is nothing more pleasant and trendy than to create a space that is halfway between indoors and outdoors. "Moving" a room outside requires you to extend the house into the backyard using glass doors. Essentially, you are building a greenhouse that will serve as a glazed gazebo.
In terms of finances, you needn't spend a lot of money in a single go.
The main advantage of this extension is the ability to stay connected to nature, while at the same time being able to regulate the temperature inside. There is hardly anything more comfortable than sitting "out" in the snow in a room that is warm enough to slip in your jammies.
Easily changeable wallpaper
Updating and modernizing your home is sometimes difficult because it needs constant investing, which knocks money out of your pockets. To save money in the long run, you should install features and build improvements that are easy to alter as years go by.
One such improvement are easy-to-install wallpapers. They are nothing like the wallpaper that used to adorn the walls of your grandparents' house! Removable wallpapers can be peeled off in a matter of minutes to replace them with a more trendy design. These wallpaper come is such a wide range of patterns that you are becoming an interior designer.
Sprucing up the water room
Prospective owners usually first look at a house's bathroom when the realtor brings them over. This is because the water room is the best indicator of whether the style of the entire building is up to date. Sprucing up the bathroom should be a priority, as investing a small amount of money can get you far. Start by purchasing an LED strip and taping it to the edges of the vanity mirror. Install a towel warmer if you haven't got one already.
Install features and build improvements that are easy to alter as years go by.
Replace all outdated fixtures, from the bathtub to the sink. For instance, walk-in showers are popular nowadays, as they both look nice and are very functional. If you are installing a major bathroom fixture, consider replacing all the floor and wall tiles while you're at it.
Installing a retractable roof
We've mentioned earlier how a room can protrude from the house and into the garden but that doesn't mean that you shouldn't have a comfortable patio. You want to be able to use this outdoor area even on bad weather, so installing a retractable roof is the right way to go.
Not only are these retractable roofs durable but the technical fabric they are made from allows for the optimal sun protection factor. Once you add an integrated rainwater outpouring system and an optional LED lighting kit, you get the perfect improvement for your patio area.
A possible man cave in the basement
The biggest asset a person can have in this hectic modern world is free. It would be ideal if you had one room inside the house that is 100% intended for fun. One example is a man cave that is usually located in the basement. The entertainment doesn't necessarily have to be a man cave but it does need to contain the following:
A large TV set

A game console

Perhaps a pinball machine and


All the other amenities you need to wind off.
There is nothing more trendy and hip that being able to have good-quality fun inside your own home.
Conclusion
Keeping your home's décor, both on the inside and on the outside is no easy task. However, as you have seen from our 5 tips, it doesn't have to cost you a fortune either. Smartly updating your home means that you get to save a lot of dollar bills and still end up with a fresh look.
Patrick Adams
Patrick Adams is a freelance writer and rock-blues fan. When he is not writing about home improvement, he loves to play chess, watch basketball, and play his guitar. More than anything, he loves to spend his time in his garage, repairing appliances and creating stuff from wood.
Related posts