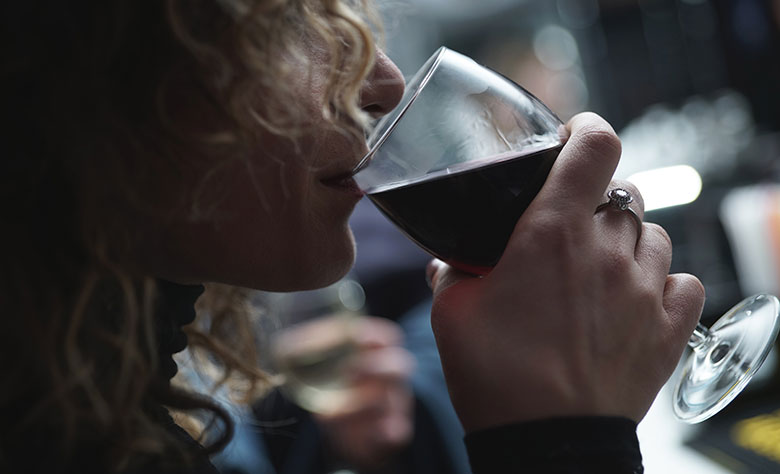 Dealing With Tenants with Alcohol Abuse Problems
Chloe Taylor, 4 years ago
0
4 min

read
4721
There are tenants that are a real pleasure to have – they pay their rent on time, follow all the rules and rarely complain. Unfortunately, that is not always the case. More often than not, landlords have a hard time dealing with substance-abusing, disrespectful, and irresponsible tenants that lack empathy and sometimes even display aggressive behavior. All that could lead to bad relationships with the neighbors, and in some cases, the destruction of the property. No landlord wants to deal with these problems! Sadly, there is no other option but to try to solve the issue in both parties interest. If you are a landlord who is dealing with a tenant displaying symptoms of alcohol abuse, here is what you can do.
Be respectful and professional
One of the first reactions a landlord has when they discover that their tenant has a substance abuse problem is to evict them. In their mind, they conjure up images of the tenant making a mess of their property, problems with other individuals living nearby, as well as the tenant neglecting their responsibilities. Not to mention their financial obligations. However, when dealing with a problematic tenant, it is best to set emotions aside and act quickly in order to diffuse the situation. It takes a lot of patience to resolve the problem. When managed effectively, there are two possible outcomes – either the issues with the tenant are solved, or the tenant is required to leave. The most important thing about dealing with tenant issues is to stay professional and be respectful.
Document your interaction with the tenant
When handling a tenant problem, the best way to approach this delicate situation is to document everything. Policies and procedures of handling complaints, forms of communication, as well as warnings and notices. Every interaction between the tenant and the landlord must be documented.
For example:
Make a note of all e-mails, text messages and conversations;
Record every late rent payments, property maintenance requests or requests to enter the unit.
Gather proof of your tenant's behavior, in case the situation escalates and the issue is taken to court.
Know your rights and the rights of the tenant
As much as you might be tempted to react to your tenant's reckless behavior right away, it is best to get acquainted with the laws of your municipality. Before you take any action, you need to make sure that you have a clear understanding of:
Your responsibilities and rights as a landlord;
The rights of the tenants;
How the eviction procedure works.
As a landlord, you are bound to encounter tenants that suffer from drug addiction or drinking problem. There are also individuals in recovery, who may or may not pose a threat to your property. Thoroughly investigate the issue and learn all about fair housing laws. Remember, false claims and discrimination could expose you to liability.
Be familiar with the types of termination notices
As a landlord, you have the right to issue different types of notices depending on the nature of the tenant problem. There are three types of termination notices, and it's important you serve the correct notice in order to deal with the issue.
If the tenant fails to pay their rent on time, you will serve them a Nonpayment of Rent Notice. This type of termination notice requires the tenant to either pay the rent within a particular time frame or move out of your property.
In case your tenant violates the condition that is clearly stated in the lease agreement, a Cure or Quit Notice is served. In other words, the tenant has a limited amount of time to correct the problem. Otherwise, they leave the property.
Last but not least, if the tenant poses a danger to your property by causing severe damage, they are served with an Unconditional Quit or Vacate notice. They do not get any other chance to correct the problem, and they must move out of your property.

Turn to eviction as the last resort
If your efforts are in vain, bring in the big guns, although eviction is the last resort landlords should turn to. However, if the rental refuses to comply with your request even after you've served them the notice, they have to get an eviction notice. Nest step: the court house. Use the municipal, county, superior, or justice court to expedite your case. Be sure to bring all notices and warnings as evidence and position your case as good as you can.
Conclusion
Although a problematic tenant is no joke, you need to contain yourself. Stay firm and level-headed. It's the only way to make the correct decisions and resolve the issue more efficiently.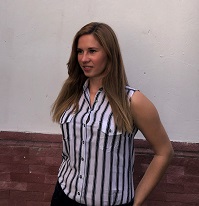 Chloe Taylor
Chloe is an interior design consultant and she enjoys writing about home decor, remodeling and organizing. Her biggest dream is to travel the whole world and take stunning photographs of beautiful places. She is a regular contributor to Smooth Decorator.
Related posts