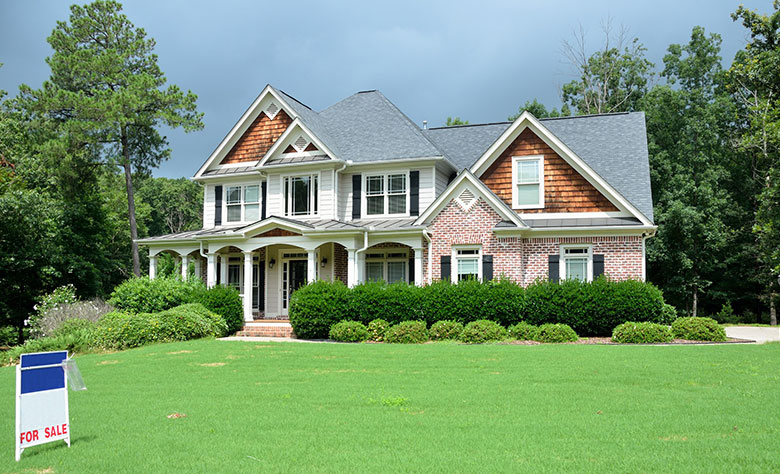 9 Ways to Prepare Your Home for Sale
Tanya Mayer, 4 years ago
0
4 min

read
1087
Selling your home is a big deal, on a financial, organizational, and often emotional level. It isn't merely a question of listing a house with a real estate agency and sticking a 'For Sale' sign outside – there are many other factors to be considered. Before you even put the property on the market, there are some steps you can take to boost its marketability. Here are some tips to make your home stand out to potential buyers and get the best possible deal.
1. Keep your distance
Remember, your home is not going to be yours much longer. Try to disassociate yourself and your family from it as much as you can. Sure, this is a place where you made great memories, but it's time to move on. It helps to depersonalize the space – not just to help you shed your nostalgia, but also to appeal to the imagination of your potential buyers. A blank canvas property often attracts much more than a busy, lived-in home.
2. Curb appeal
Make your house look fantastic from the outside. You want the first impression a buyer gets to be striking, and in the right way. An overgrown front yard, uncleared rubbish or old, peeling paint are an immediate turn off to viewers. Paint the front door, buff up or replace any brass fixtures. Windows make a massive difference to the outside appearance of a house – old, damaged or dirty windows appear dangerous or risky security-wise, so consider replacing them.
3. All mod cons
Make sure everything in your home works properly. If your roof leaks, fix it. Dodgy boiler? Get it sorted. When it comes to turn-offs for property buyers, the idea of having to renovate a place immediately is on top of the list. Remember: a buyer is going to make a thorough inspection of your property before making any decision, and no amount of bling in the bathroom or glamour in the garden is going to mask the fact that the heating doesn't work, or the gutters are clogged up.
4. Painting
A splash of paint goes a long way. Use light, neutral colors to make your property feel roomier and brighter. Remember, buyers want to look at the space themselves, not the colors, so those deep maroon walls you painted in the bedroom might have to go.
5. Declutter
It's easy to let your home get cluttered, but leaving it like that makes it seem smaller and untidy. Put all trinkets and framed photographs away. If you have a lot of stuff, consider renting a storage space. Keep in mind that viewers will want to see the available storage space and they won't be able to see it if the cupboards are overcrowded.
6. Cleaning
This should go without saying – but clean your house thoroughly! Top to bottom, deep clean it (or hire professional cleaners if need be). Get everything shining, and keep it that way. A little tidying each day is much easier than a last-minute scrubbing session just as potential buyers are coming up the driveway.
7. Give each room meaning
Without going overboard (remember – no clutter!), try to give each room some purpose. Think studious in one room, relaxed in another. A formal feel in the dining room, less formal in the kitchen and living room. This creates a kind of narrative for viewers, who could picture themselves living in a property like yours.
8. Spruce up bathroom and kitchen
Bathroom or kitchen a bit outdated but still working well? It's costly to renovate these rooms fully, and often the price of renovation doesn't add enough value to your property to make it pay for itself. But new taps, cabinet handles, or even just a good polish of the surfaces can give those rooms a new lease of life.
9. The camera never lies
Now you've got your home in tip-top condition, you'll need some photographs for the listing. Poor photography can make even the best-kept home look terrible, and put viewers off also coming to see the property. Make sure the photographs are well framed, well lit, and well staged. Your real estate agent should be able to advise you on this as well.
Conclusion
These are just a few ideas to add some glitz to your home when you come to sell it. Of course, every property is different and has different needs, but hopefully, these tips will help get your home ready to sell!
Tanya Mayer
Tanya is blogger from Brisbane, Australia. She is interested in writing on various topics relating to family, parenting, and kids.
Related posts