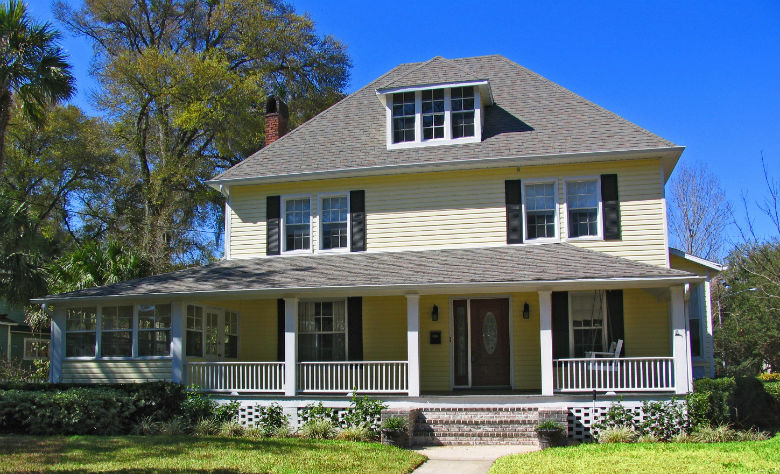 Easy home upgrade ideas for this spring
Lisa Ross, 7 years ago
1
3 min

read
1123
Spring comes as a perfect moment to refresh your house. Decluttering the place and carefully examining your house can keep your family safe and your investment secure. Let's discover together some easy but important home upgrade ideas you could try this spring.
Tired of rainy days and cold weather? Good news: spring will soon give away to summer and the sun will reign your skies. Until then, it's a good idea to maximize the time and make a good transition to your home! Prepare the yard for summer parties and your indoor for sunny days. Check out these spring cleaning projects that can significantly improve your lifestyle!
Home upgrade ideas to try
Lift the mood with creative details and innovative decors to make the transition between spring and summer easier. Here are some ideas that can brighten up your days. You'll just have to test what works best for you and your family.
Refresh your paint
Updating the palette both inside and outside your house might just be a smart idea to try. This is one of the easiest home upgrades and most eye-catching at the same time. Walk around your house and see what improvements you can do to your property. Inside, try refreshing a wall or an entire room. Give that little touch that freshens up the place…
Clear the clutter
Throw away what you don't use anymore and rearrange the furniture. Outside of your house, focus on the main entrance, clear the dirt and plant some seasonal flowers. Color always gives that significant detail every house needs. In short, enhance the personality of your property. Hint: don't overlook the importance of lighting when it comes to emphasizing architecture details.
Clear the windows and the dust
Spring is an ideal time for examining your property and upgrading unattractive areas. Remove spots and smudges that have gathered around key areas and let the sun brighten up your house. Deep clean your furniture and wide open your windows to enjoy the intense spring air. Get fresh flowers and fruits to beautify the place.
Focus on the kitchen and bathroom area
Kitchen: Focus on cleaning your dishwasher, oven, refrigerator and counter tops. Get everything into a tip-top shape and let them shine under the beam of the spring light.
Bathroom: Buy new accessories and don't forget about the towels too. Clean the bathroom tiles and conduct a mold inspection. Hint: A new shower curtain might do more than you think!
Don't forget about the bedrooms either 
Change your bed sheets and get some flower or a lilac-colored pattern to dress up the place. Create a cozy and homely feeling by getting some candles and some colorful flowers on your nightstand.
Sometimes, all you need to do is look at your property with different eyes. Read some interior design magazines and shop around until you spot some home accessories you'd love to have. A fact is certain: there are numerous home upgrade ideas that can make you property shine, just like the weather outside. Invest in the things that make you happy and create that cozy environment we all think about all day long – home. For more ambitious projects get some professionals to guide you. Happy spring!

Lisa Ross
A former head writer for some of the most successful online magazines, Lisa Ross is the official writer of Tour Wizard. Widely regarded as one of the most prolific authors in today's online world, Lisa came as a surprise for her audience often providing controversial points of view. She is considered one of the preeminent writers on real estate topics, who is also the fount of creativity and innovation for editors worldwide.
Related posts