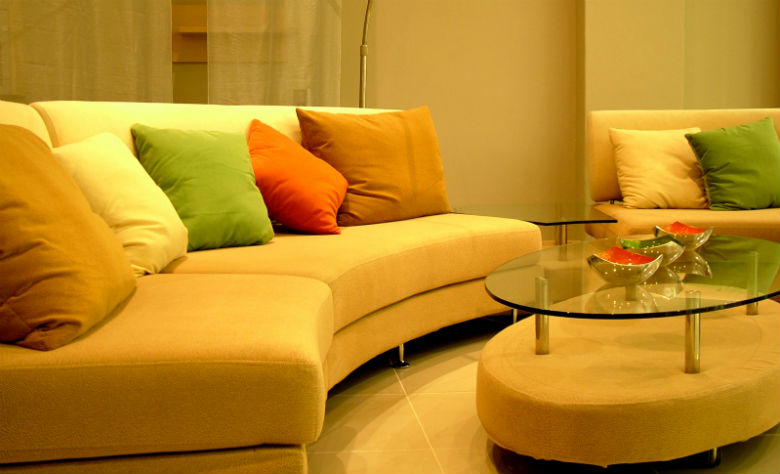 Top ideas for a total home makeover
Lisa Ross, 7 years ago
0
3 min

read
1141
Are you looking for a home makeover? Do you want some simple but efficient ideas to refresh your home? Then, we've got what you're looking for. Here are some simple ideas you could try this year! The results will certainly be visible.
So, if you're ready to give a new feel to your home, you certainly need some inspiration. Read on!
Wow tips for a home makeover
Do you want a more functional and comfortable home? Then here are some house projects that can pay off big time. There are upgrades that do add value and improve your family's lifestyle, you just have to pick some.
Add new curtains
Sometimes, all a room needs is a little TLC and believe me: new curtains can definitely do the job and refresh your bedroom or the living area. Achieving your dream interior design can sometimes take less time and money than you would believe; you just have to be inventive.
Get natural light
This one may seem a more ambitious project, but it can get you that wow effect you're looking for. Talk to a specialist and see if this can be feasible for your house. Try to enlarge your windows, get skylights or even create a wall of glass if the location allows this. What are the advantages? You can bring that airy and open feeling to your house and guess what – you'll have less expensive electric bills too.
Focus on the walls
Opt for a more courageous color or choose photo murals – either one is a great choice. This can actually bring you that wow effect you're looking to get. You can even scale your own photos to the dimension of your wall. If this doesn't tempt you, try to rethink that empty wall and fill it with a collection of your photos.
Go for charming details
Doing a complete home makeover involves focusing on details too. Buy some scented candles for your bedroom, an eye-catching blanket, a crystal vase for your dining area and some interesting desk frames. These are just some of the details that can give your house a new aura. Be courageous and invest in catchy objects.
Give your hallway a boost
As this is the first thing people will be seeing when entering your house, concentrate on emphasizing its personality too. Get some fresh flowers, a cinnamon scent and a family portrait too. You should create a homely feeling from the first minutes inside.
Reviving the character of your home is a smart thing to do from now and then. Reinvent the space you have and get those touchy details you need. From small to large, there are always projects for a worthwhile home makeover. Try some of the above ideas and you'll be amazed by how much your home can change with a limited budget. Good luck!

Lisa Ross
A former head writer for some of the most successful online magazines, Lisa Ross is the official writer of Tour Wizard. Widely regarded as one of the most prolific authors in today's online world, Lisa came as a surprise for her audience often providing controversial points of view. She is considered one of the preeminent writers on real estate topics, who is also the fount of creativity and innovation for editors worldwide.
Related posts