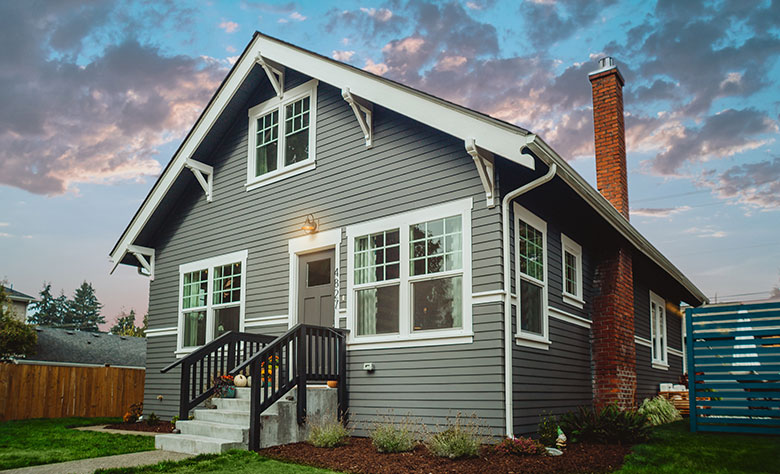 Practical Ways to Expand Your Home
Diana Smith, 4 years ago
0
3 min

read
739
If you feel like your beloved home is slowly becoming too small for your growing family, don't worry. That doesn't mean you must move or start building a new home from scratch. There are many practical ways to expand your home and give your family plenty of space for minimal cost.
Enclose your patio
If you have a pretty terrace but don't really use it, you can close your space and add it to your home's interior. This idea is cheap, easy and can bring amazing results. Your new area can be the perfect spot for morning breakfasts and afternoon teas showered with sunshine and greenery.
Finish your attic or basement
If your basement's or attic's only purpose is to hold a few boxes and some Christmas decoration, you're wasting a lot of living space. Try to finish your basement , and you'll have a fantastic area that can be used as an additional bedroom, playroom, family game room or a home office.
Expand into the backyard
If building addition is your only option, it's not the end of the world. You can quickly expand your home into the garden and attach another room to your house. Sure, this will consume a part of your backyard, but it will add significant living space. Plus, there's no need for foundation reinforcement and pesky staircases! However, to have a practical addition, you must ensure you're working with a perfectly level surface. This is not always an easy task, so make sure to have a powerful laser screed at your disposal. This machine will ensure your concrete is level and square and allow you to work quickly and efficiently. It's a must with this type of addition!
Create a pavilion
A similar addition to your home is a pavilion. If you have enough space, you can expand your living space with a series of smaller buildings that will connect to your house, yet feel separate. This is great if you have a family with big kids that need their privacy, but with a healthy amount of monitoring. Every pavilion with feel like space for itself but they will look like a coherent whole when placed under one roof.
Add a second story
If the only way to go for you is up, consider adding a new floor. It's a costly addition, but in the long run, it will more than pay off. However, there are some cons to this type of expansion. It requires foundation reinforcements and various construction licenses. But, if you hire experienced constructors, you'll end up with a second story that perfectly fits your home and gives you plenty of new living space!
Build over the garage
If you already have a second story but need more space, you can build a smaller addition above the garage. This type of annex will save you some money on foundation (your garage already has it), but you'll need to invest in quality insulation and a vapor barrier to protect the space from exhaust gases. Also, before you start your building, make sure to check all the codes and zoning laws in your area.
Raise the roof
If you don't require a whole new story but are desperate for some light and airiness in your home, you can raise your ceiling. This move will not only remove that claustrophobic feel in your home but also give you some nice space without any complicated construction works. But, you'll need a building permit when planning to raise your ceilings, especially if you're also modifying the line of your roof.

Your old home can still give you plenty of space. These practical additions will make you fall in love with your area all over again and make your lives much more comfortable and efficient, so start building now!
Diana Smith
Diana Smith is a full time mom of two beautiful girls simply in love with interior design and DIY projects. In her free time she enjoys exercising and preparing healthy meals for her family.
Related posts