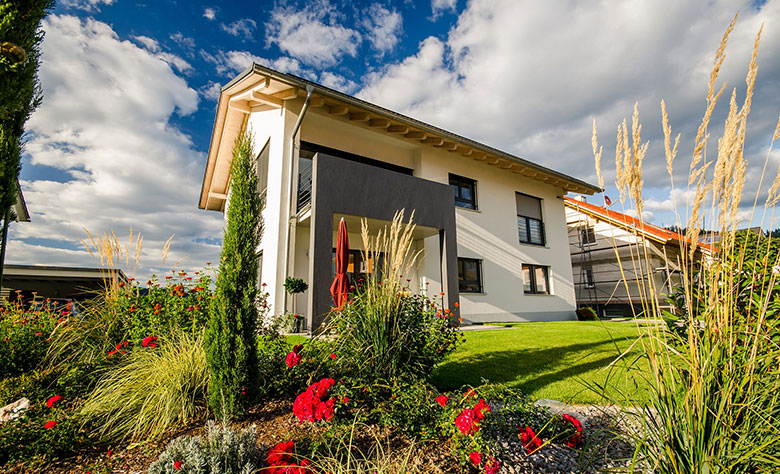 How to Prepare your Backyard for Home Sale
Lucas Bergman, 5 years ago
2
5 min

read
1027
Have you decided to sell your home? If so, you surely know that simply putting it on the market isn't enough. There are things you can and should do to increase the value of your property, but also to attract as many buyers as possible. One thing that can make your home appealing to potential buyers is your backyard. So, roll up your sleeves and make it look its best! Here are some great ways to do it.
Clean it
First thing's first. There isn't much you can do in your backyard if it's cluttered and messy. By cleaning it, you'll get a nice base for the rest of the work you're planning there. Start by removing any bigger pieces of debris or trash. Once you do this, you'll have more place to move around. Prune all your shrubs, as well as any overgrown trees, after which you should pull out the weeds from around your flowers and your lawn. Next, collect all the twigs, dead leaves and all the other smaller waste lying around. Make sure that you don't skip anything. If you have a grill, scrub it well, as well as your patio furniture and your shed. These are things that the prospect buyers will notice as soon as they arrive, so make sure they like what they see.
Add a pergola
Most people want their backyard to be an oasis of peace, a luxurious retreat from all their daily tasks and obligations. It's important that your backyard becomes exactly that. It should invite you to relax in it and revel in its beauty, while making your home more attractive to buyers. One way to make this possible is to add a pergola. You can choose between metal pergolas, some splendid wooden ones, or even those with marble columns. If you can't decide on your own, talk to an architect and get some advice. That way it will be easier to pick the type of the roof, which can be closed or open and made of various materials.
Once your pergola is set in your backyard, decorate it with:
Some comfortable garden furniture;
A bunch of colorful pillows;
A canopy bed;
And maybe even some curtains on the sides for some additional lavishness.
Plus, if you want it to create a romantic vibe, consider adding some string lights or some candles inside mason jars.
Pave it
Of course, you shouldn't pave the entire surface of your backyard, but at least some of it. That will make it more visually appealing, but also tidier and more approachable. Pave a path between your lawn and your flower garden, if you have one. You might also want to pave the part of your backyard where you keep your grill, or the part where your furniture is, especially if you don't have a patio. To ensure the best possible quality for your investment, use lightweight, but high-strength paving pedestals, which are a great support for most pavers. They will help you avoid using sand or other heavy materials. They are also a great solution for balconies, verandas, some pools and pool surrounds. Once you pave parts of your backyard, you'll have a better access to the green surfaces there, so that you can maintain them properly.
Make it green
When everything around you is gray and dull, there's a high chance you'll end up feeling lifeless and somewhat depressed. To avoid this and to turn your backyard into a joyful and uplifting oasis, you need to introduce as much green as possible, along with other vibrant natural colors. Border your backyard with shrubbery and make it as tall as you'd like. If there's enough space, plant several tall trees to get enough shade on hot days. Also, choose a part of your backyard where you'll plant some flowers, whether in the ground, or in big pots which you'll place strategically, so that they make you cheerful wherever your eyes wander. At this point, it all comes down to maintenance. Make sure your grass is always mowed, your sprinklers are doing their job well and that you trim all your trees and shrubs frequently. This also applies to your flowers, so if you don't know how to take care of them yourself, find a gardener who does, or find some good advice online.
Decorate it with water features
As far as water features go, they're a valuable addition to any garden. The type and size of the feature depends on your budget and the size of your backyard, but whatever you spend will increase your home's value and you'll get it back once you find a buyer. A swimming pool is the most obvious solution, but if it's too much for you, opt for a hot tub or an outdoor spa instead. Other features to consider are fountains, little streams, ponds, or even a waterfall. The sound of running water can be unraveling, and any water feature, in combination with some green areas, will cool down your backyard and make it more bearable to spend time outside when the temperatures get high.
In the end
Turn your backyard into an exciting place, and you'll see that finding a buyer for your home isn't that difficult. And don't let anything limit you other than your own imagination and creativity.
Lucas Bergman
Lucas Bergman is a real estate agent and renewable energy consultant who writes for a number of personal and company blogs.
Related posts