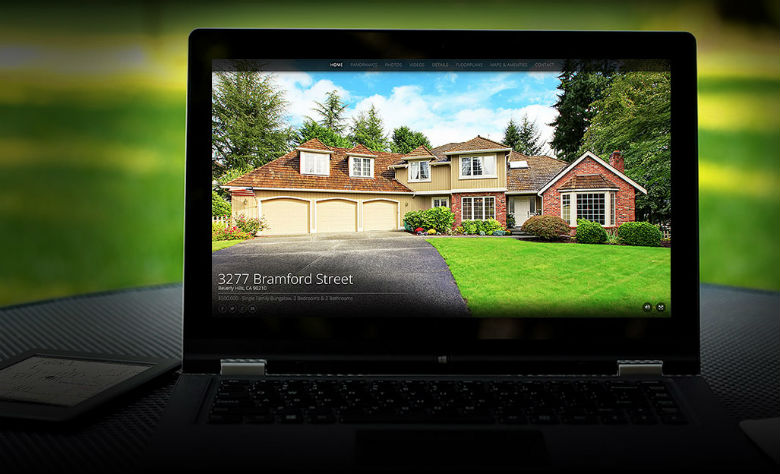 Good reasons to use a professional Virtual Tour Software! 
Lisa Ross, 8 years ago
3
4 min

read
1012
Thriving in the real estate business means surviving in a highly competitive arena. What does this imply? You have to keep up with technology trends and adapt your marketing efforts to what really brings real results! Otherwise said, using a Virtual Tour Software to advertise your listings in style is a must!
It's not uncommon to state that more and more visitors use the Internet to browse for their next home, therefore you need to be online too! So focus on developing a marketing strategy that includes a highly impressive online presentation – that is to say have an efficient Virtual Tour Software to ease up the entire process!
But, let's get deeper into the matter and study the main reasons you should have a Virtual Tour Software to count on when marketing your listings online! A fact is certain – using the right tools in the right environment guarantees success!
Why do you need a professional Virtual Tour Software?
Let's study some of the most obvious reasons!
It increases the number of visitors
By using a professional Virtual Tour Software, your listings will be advertised online in a way that grabs the attention of your visitors! What does this mean? A greater exposure determines both higher chances for you to find a buyer faster, but also to build an online brand. It virtually welcomes people inside a property before actually making an appointment to see the property in person. Less stress, more productivity!
You have all the tools in one single place
Having an online home presentation and all the tools to market the listing exactly where your audience is, can represent after all a huge plus. With a 360 Virtual Tour presentation, visitors can actually get a complete overview of the house, including details and important information, all gathered in one single place.
You deal only with the interested buyers
Save time and money and deal only with those prospective buyers who are really interested in your property. By using a proficient Virtual Tour Software, you actually ease up your life – you can highlight all the 'bells and whistles' of the property in an eye-catching way!
It keeps visitors coming back
There is no doubt that a professional virtual tour presentation makes an impact and drives visitors to take further action. Once, you manage to grab the attention of a visitor, you can be positive he/she will continue to visit you for further listings or recommend you to others!
It is accessible from any device
Having the same impressive quality for whatever device your visitors might be using is essential, and this is exactly what a virtual tour does! It provides visitors a way to enjoy the same impressive experience irrespective of the device, browser or location.
Having a Virtual Tour to market a property it's like having a 24/7 Open House! You provide an online invitation for prospective buyers all over the world with no restriction of time or exact location.
You create a stronger brand
By using a professional virtual tour software that gets the results you need in no time is definitely a great asset. Specialists state that a Virtual Tour can also be perceived as an online business card pointing out the contact information for you as a real estate agent. After all, your image should pop-up in any prospective buyer's mind when thinking of a real estate agent to work with! In short, you need a virtual tour not only to market a property, but to impress…
All in all, a virtual tour software is a great tool to use that clearly improves the way people actually do viewings! You can send links to your clients and spread with ease the news about your listing. This way you increase the chances to close the deal faster! So, if you want to have an instant advantage over your competitors, don't waste no more time and find yourself a trustworthy Virtual Tour Provider!
Have you seen Tour Wizard's new website? We are LIVE with our Self-Service Virtual Tour Platform! Sign Up Now and get the early DISCOUNTS!

Lisa Ross
A former head writer for some of the most successful online magazines, Lisa Ross is the official writer of Tour Wizard. Widely regarded as one of the most prolific authors in today's online world, Lisa came as a surprise for her audience often providing controversial points of view. She is considered one of the preeminent writers on real estate topics, who is also the fount of creativity and innovation for editors worldwide.
Related posts