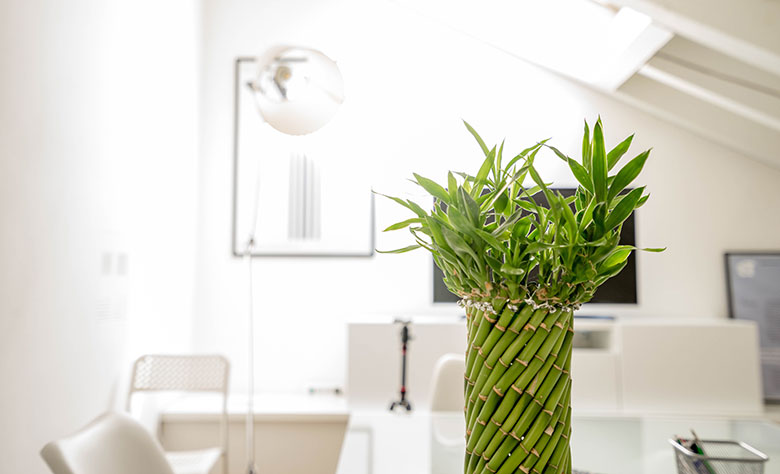 How to Stage your House to Sell it Fast
Chloe Smith, 5 years ago
0
4 min

read
920
The time has come to sell your house! But, do you know how to adjust it to the ongoing fierce market? No matter how good the condition of your current property is, it is still bound to have some minor imperfections. Here are some innovative and budget-friendly tips on how to stage your property to upgrade its value.
Cover up the walls
Even though you have recently renovated your home, that still doesn't seem to do the trick. One of the most creative ways to make it financially worthy is to repaint the walls. Or get creative with some cheap but fancy wallpaper. Place it on one side of the room and paint the walls on the other side in a contrasting color, making sure you hide any existing flaws or scratches. Another creative idea is to completely space up the walls with pictures that range in shapes, sizes and frame colors. They can be black and white with emerald green frames, or some rustic ones but unique.
Clear out the clutter
What a potential new owner certainly doesn't want is to see all your belongings laying all around the house. First, you should clear out the entire property of your personal things. Next, rearrange your closets and organize the clutter nicely so that it all looks fresh and clean. You can buy very decorative and low-cost cardboard boxes and place them on the top of the closet or under the shelves. Not only will they look stylish and creative, but they would open up the room.
Spruce up the bathroom
One of the most important rooms in the house is the bathroom. We all consider it the prime area and it is of utmost importance to look prolific and nice for you to sell it. The best way to stage a bathroom is to first clean and sanitize it completely. Then, if you have dated accessories, buy a new towel bar rail, mirror and toothbrush holder. Don't forget to change the taps since the eyes are naturally attracted to shiny objects. By replacing the most important bathroom supplies, you will make the room look luxurious.
Mask the flooring
Whether you have hardwood, laminate, vinyl or any other wooden material flooring, over time you must have had something hard fall on them or damaged it somehow. Don't be disheartened because there are creative ideas to cover up those cracks and scratches. First, there are innumerable styles, sizes, and colors of rugs that blend in any environment, so they are most surely the best idea. Next, since buyers want move-in ready house, you can conceal the cracked floors by replacing only the damaged floor areas and update the rest by a sander or have it lacquered with a fresh coat.
Revamp the interior
Most families spend their time in the kitchen and dining room area. When staging a budget-friendly property, you want to make it more modern and updated. New buyers don't want to see a disordered space, so clean the fridge, sink, and cabinets, and make sure to scrub the silverware and other utensils. What would undoubtedly boost the value of your property is staging the dining table in a state-of-the-art way. You can buy an inexpensive but artistic tablecloth and dinnerware to make it more appealing.
Rejuvenate it with the decoration
First impressions count. If you want to achieve that wow effect, you should stage your house with dramatic but splendid decorative elements. Consider placing funky colored cushions, or exquisite ornaments that would brighten up the living room. On the coffee table you can place a modern glittery vase and fill it with beautiful organic flowers, that would seem homey. What is more, you can purchase low-priced curtains, or acquire some nice lamps that would contribute to getting the cozy and intimate atmosphere. Be assured that by achieving that restful feeling you will raise the value of your property and sell it in no time.
Diversify the out-of-doors
As people are approaching the house they, first of all, have a glimpse of the exterior. The greatest staging effect can be made by placing some fresh flowers around the entrance. You can buy some cheap jars and make creative vases by decorating them modernly. Since you want to make a visual impact of the outdoors, make sure that you mow the lawn and varnish the gate. Along the pathway, you can place some cool solar lanterns or make a colorful wreath that will create that welcoming impact. If you want to get richness out of your pathway and impress the buyers, you can embellish it with some brick tiles.
All in all, don't go hiding major flaws in your home – home buyers will notice that. Your goal is to make them fall in love with the property and sell it fast.
Chloe Smith
Chloe Smith is a design enthusiast and a part-time writer always willing to share tidbits of advice. She believes that passion, courage and, above all, knowledge breed success. When she's not working, she's probably somewhere cuddled up with a good book, and a cup of lemongrass tea (or more honestly binge-watching the newest Netflix hit show).
Related posts