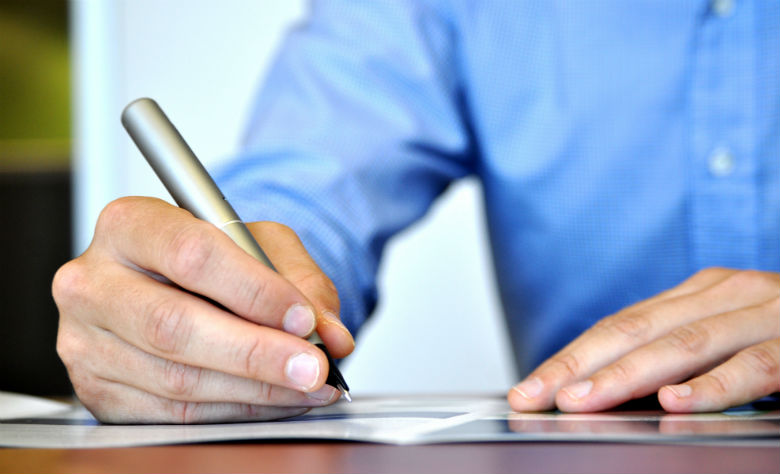 How to write a house offer letter
Lisa Ross, 7 years ago
0
3 min

read
971
Are you in a competitive market? Do you have to bid against too many buyers and have already lost too many opportunities to purchase your dream house? Then, maybe it's time to start sending personal house offers too. Why? A well- written house offer letter can enhance your chances of getting the property you want faster and without too much struggle.
A hot housing market doesn't only require your formal offer to purchase the property, but a house offer letter too. To make the most out of it, here are some tips you should follow.
A house offer letter can bring you the house you love
A personal letter can either boost your chances or, on the contrary, stop the buying process. How come? It all depends on the way you write it, and it can make the difference between winning and losing a property.
Here is how you can stay ahead of the crowd and impress the seller from the first few words. A fact is certain: the seller will pay much more attention to an offer that comes with a personal letter too, than to an ordinary buyer's note. This is how you can increase your chances:
Keep it simple, but touchy
Getting a little bit emotional, but up front is just the beginning. Nothing appears to weigh more in the eye of a seller than the actual facts that recommend you as the perfect buyer. What is so special about you? Hint: Don't exaggerate things and avoid being too pushy or desperate at all costs, otherwise risk losing the battle and the house.
Build connection
Sharing common beliefs or certain similarities between your views and the seller's is highly advisable. Saying the right words that can persuade the seller to pick you as the future owner of the property can be difficult. In the end, honesty is the best policy. Try being transparent and if you are persuasive  you'll manage to get the property.
Mind grammar and spelling
Proofread the letter you intend to send. No one will like to waste their time with a letter full of mistakes and blunders. Try to push the right buttons with the proper words. Do you really want it? Prove it by sending a letter that appeals to the seller's emotional side is full of future plans and exudes hope.
Provide reasons
Of course, give the seller strong reasons why he/she should pick you instead of another eager buyer. Send your offer together with a pre-qualification letter too, thus, you'll prove you are a serious buyer.
Don't get discouraged
If you've already written other offer letters and it didn't quite work out the way you planned, don't get your hopes down. Every seller is different, and at a certain point, you'll get your dream house too. Don't give up!
Above all, do your best. It might just be the most important house offer letter you will ever write. Stay positive, you never know when good news might brighten your day!

Lisa Ross
A former head writer for some of the most successful online magazines, Lisa Ross is the official writer of Tour Wizard. Widely regarded as one of the most prolific authors in today's online world, Lisa came as a surprise for her audience often providing controversial points of view. She is considered one of the preeminent writers on real estate topics, who is also the fount of creativity and innovation for editors worldwide.
Related posts