How to add privacy to a newly bought real estate
Emma Williams, 3 years ago
0
7 min

read
912
There is nothing more valuable in life than privacy; however, it's not always easy achieving that. When buying a new house, one of the first things to consider should be privacy. For instance, setting everything up before you move in will save you a lot of trouble. If you don't know how to add seclusion to your newly bought real estate, worry not! Here are some of the most valuable ideas when it comes to adding privacy to your home!
Get some plants
The first thing that will add privacy to your new home is the correct use of plants. Namely, if you strategically plant some tall trees and plants, you'll get a gorgeous way to redefine the borders of your property. This is a stylish way to do so, and it is also very inexpensive. You can choose any plants you like and create a perfect backyard getaway to help you mind your own business successfully. The plants will block any unwanted lines of sight. The only thing you should worry about is how to plant them properly. Namely, you should mound the soil. Once you do this, you'll give your plants a head start, which will help them grow from a greater height. On the other hand, you may use some pretty large plant containers to block the view successfully. If you can't wait for the plant to grow, you can always hang some pots with vines from sheds, fences, or porches.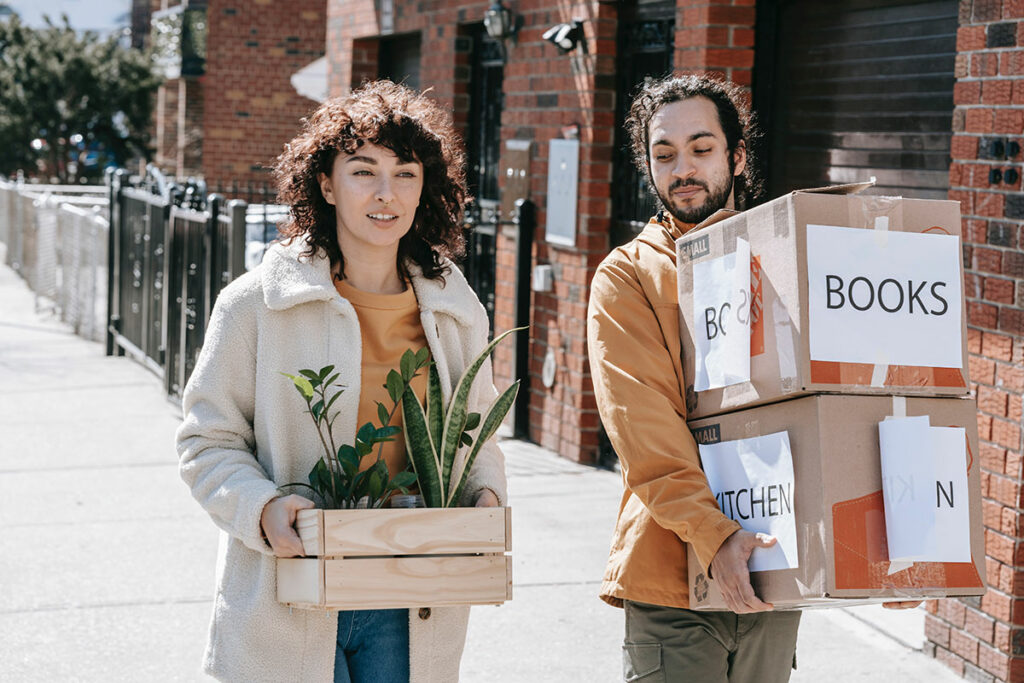 Seclude one area only
Sometimes, securing the privacy of the whole garden can be an impossible task. That kind of a task could be a bit expensive for your budget, and it could require more time than you're able to invest or couldn't possibly find the right way to do it. In this case, you can choose one area, seclude it, and add privacy to it. Whenever you need a space to relax, read a book, or drink a coffee without some pair of curious eyes looking to find out what you're up to, you could always turn to your private section.
Again, you could create a kind of pocket in your garden using trees and some furniture pieces. You could plant your favorite plants and hang a hammock to add both comfort and even more privacy. If the garden has sheds or garages, don't forget to employ these as well. They might help you create a perfect private section even more successfully. They will be able to bring in more isolation and offer greater shade. The best thing is that they're already there, so you won't have to invest anything – money nor time – into building them.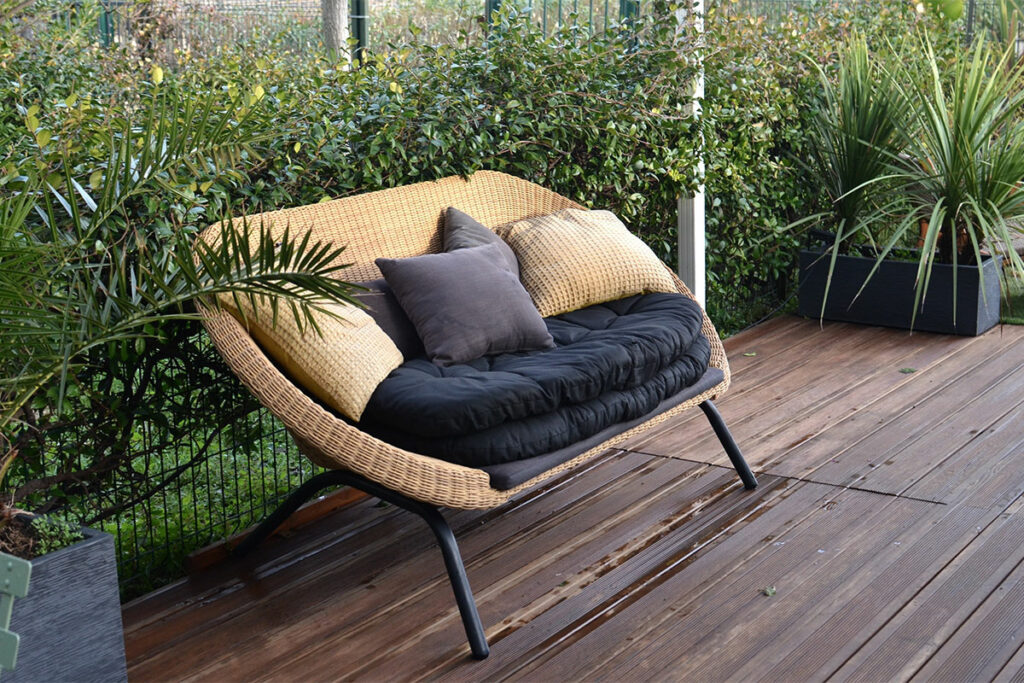 Use lattice enclosures
If you don't want to build a fence, wall, or gate to give you privacy, you don't have to. On the other hand, you may feel like trees or plants won't provide enough privacy for you, which is also okay. The best way to go in such a case is to use some lattice enclosures. They will be the perfect medium between these two extremes, and they might be what your new property needs.
This is such a good solution because these kinds of enclosures will block the line of sight, but they won't completely close the garden off. This won't ever make you feel trapped the way a solid wall would. You can also make it look more stylish with some vines and plants. Not only will the vines and plants make it look better, but they will also increase the privacy of your home. You can also use lattice feces in combination with some other type of fence. Make sure to do your research before you decide what kind of fence you want to put up.
Install a solid fence
In some cases, a solid fence is a right way to go. For instance, if you have a pool in the garden, you'll want a higher level of privacy. Even when the patio areas are concerned, more privacy is much appreciated. However, you can't just install a fence. Instead, in some neighborhoods, you might have to seek permission from your local council or neighbors. In some cases, both might be necessary.
Once you get all the necessary permits, you'll be happy to learn that a fence will resolve your privacy issues. Furthermore, you'll be glad to know that this won't cost you much at all. The fence won't take up much space, and it will provide you with all the privacy you need. No wonder they are so popular! When it comes to the most popular choices, pine fences have been an absolute hit lately. They are cheap, and they aren't permanent solutions (unlike walls), which means that you'll be able to swap them up for something else whenever you feel like it!
Install roller blinds
Naturally, you don't want to maintain privacy in your backyard only, but be safe from anyone's line of sight in your home too. That is why installing some quality roller blinds is the best thing you can do. You choose almost any color and textile you'd like. That means that you could find the perfect blinds to suit your home design and the excellent blinds that will live up to your expectations aesthetic-wise.
Not only will the roller blinds protect you from the curious eyes of your neighbors, but they will also protect the inside of your home from harmful sunlight. You could go for classic roller blinds, or you could choose the double roller blinds. These will offer you more privacy, and they'll be able to block the early morning sun successfully. This way, you'll be able to sleep in without any distractions!
Add some frosted glass
When it comes to adding privacy to your property, the next fantastic idea is to install panels of frosted glass at an angle. This will allow the natural light to come into your home, but it will also leave you enough space to feel completely free and safe from any peeping Toms out there. You don't have to have an entire wall of frosted glass to enjoy these kinds of benefits.
On the other hand, you might install a pane of glass that only has a small frosted section at the bottom. This is great if you want to maintain the view and preserve your privacy. Installing frosted louvers can also be the perfect way for you to keep your privacy. Here, you could have one window frosted (suitable for bathrooms), and the rest could have frosted louvers leaving you in control of how much of your home you want to reveal to the world.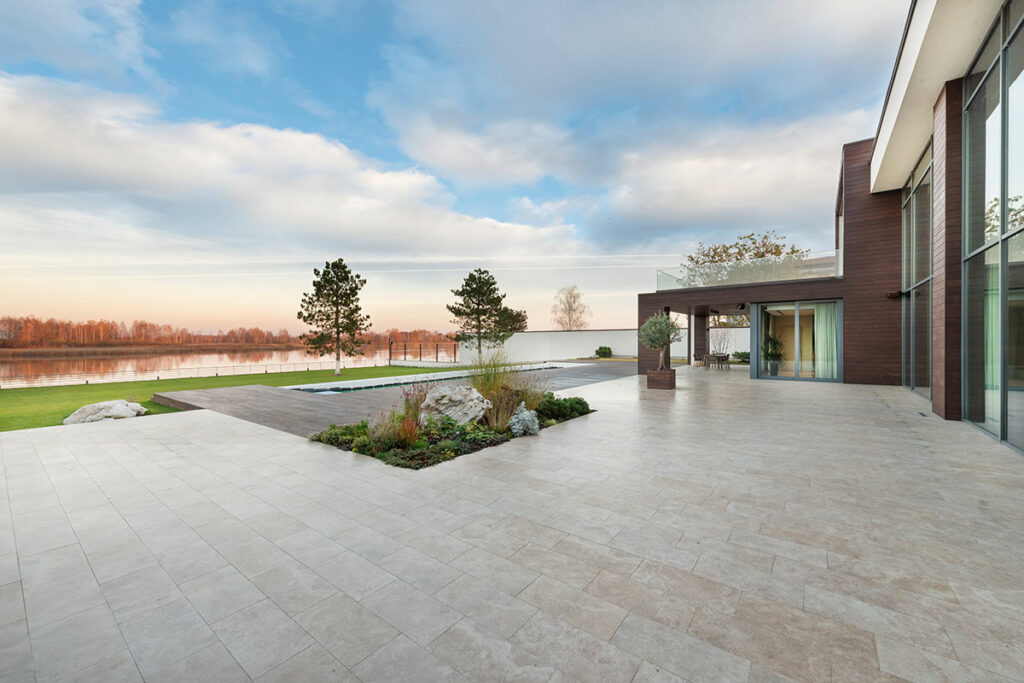 Sheer curtains
Curtains are one of the most popular ways that people use to add privacy to their homes. That doesn't come as a surprise since they genuinely are functional, and they are a relatively inexpensive way to go. You can get curtains in any color and pattern. Any fabric that works for you is also easily found on the market. You can buy them, or you can have them custom-made. All of this makes it easy for curtains to become everyone's favorite.
The curtains will truly fit into your home décor easily. You could look for curtains that will match with your carpet or with the artwork on your walls. Either way, they will look good, and they will also create a sense of depth in the room. Adding a sheer layer underneath will only bring you more benefits. You'll gain more flexibility when it comes to changing the privacy requirements. For instance, you might use the curtain at night while using the sheers during the day.
Add custom print blinds
If you want to do something creative ad original while also protecting your privacy, you can always choose some custom print blinds. These are so amazing because they are highly functional and they are also very chic. They help you make the whole house more personal and cozier for you and your family.
Whether you want to bring the outdoors in or find a new place for wall art, going for custom print blinds will make your home stick out. Not only will you have a unique part of your house, but you will also gain privacy and increase your home value!
Conclusion
Privacy is the most valuable thing in our lives. With these simple ideas, you'll be able to give your new property a homier feel while also making it more beautiful.
Emma Williams
Emma Williams is an Australian writer with a master's degree in business administration, who has a passion for anything lifestyle and design related. She spends most of her time redecorating and participating in house projects. As a great nature lover, her biggest pleasure is spending time in a small cottage by the river.
Related posts