Opening the doors of your new home is very much like opening a new chapter in life – it's exciting, it's rewarding, and you can't wait to see what the future has in store for you.
As such, you want to make the most of it and make it the most memorable and exciting chapters of your life, and it all starts by making your new place truly yours. With a couple of nifty decors tricks up your sleeve, you can begin transforming your new house into a cozy oasis you and your family will fall in love with.
Mix and match your furniture pieces
When you are just getting ready to move into your new home, it may be tempting to go to one single place and get a piece of oversized furniture set to fill up your space. Although they can be quite convenient, furniture sets don't do much for your home in terms of creativity. However, they are practical, hence their popularity, but they don't leave any room for you to showcase your style and have fun in the process. What's more, they often end up making a space feeling more like a showroom than an actual room for a family to spend time in.
It's a much better option to get your furniture pieces separately and have fun mixing and matching them. With a bit of creativity, you can design a room with a strong visual impact, which will only elevate your home and make it more appealing not just to you but your guests as well.
Bring nature inside
Probably the easiest and least expensive way to inject some personality into your new home and make it feel more welcoming is to bring the outdoors inside. Surround yourself with plants – the more, the better. Leafy, long plants are especially helpful in creating charming and welcoming spaces where you want to spend time with your family and friends, and they also do a great job at keeping your indoor air clean, fresh, and toxin-free.
Not only are low-maintenance houseplants such as Aloe Vera and Snake plant great for fostering a sense of hygge, but they can also be very forgiving if you forget to water them sometimes. Plants like these (and plants in general) will also help boost your mood and help you combat stress more efficiently, bringing a dash of positivity into your new family home.
Use unique decor pieces to personalize your home
When decorating a new home, you want to do it in a way that reflects your personality and taste. Think about the items you love and the things that inspire you and make you smile. These are the things you want to see every day, so make sure to fill your home with items that make it feel beautiful, warm, and cozy.
Fill your shelves with the items you bought or found while traveling, display a collection of books you love reading, and hang a personalized canvas art to celebrate your family and add a dose of personality to your new abode. Not only do unique items like these deserve a particular spot in your home, but they can also be great conversation starters when your guests come to visit.
Create a spa-like experience at home
The spa is one of the first things that spring to mind when you think about relaxation, comfort, and coziness, so it makes sense that you'd use some of the spa salons' strategies to elevate your home and make it more comfortable and inviting.
Think in terms of senses and all the ways you can appeal to them. This will often mean lighting a couple of scented candles and indulging in their delicious aroma, placing a vase of freshly-cut flowers to spruce up a table, and creating a relaxing atmosphere by relying on small water fountains and similar details for a spa-like experience at home. Not only will these amaze your guests, but they'll also come in handy when you want to relax after a long day at work.
Rely on lighting to create a cozy ambiance
Creating a welcoming atmosphere at your new home will often mean paying attention to even the smallest of details and making improvements to make the most of your new home. Something as simple as adding some extra lighting and installing nifty features such as dimmers can go a long way in creating a cozy ambiance and making your living space more welcoming and inviting.
Lighting that emits warm white or yellow shades will soften the atmosphere. Dimmers will enable you to adjust the lighting according to your mood. In contrast, additional lighting such as string lights, lamps, and candles will accommodate different tasks and activities while also adding warmth and upping your home's coziness factor.
Wrapping up
Crafting a welcoming home is one of the most exciting things you get as a new homeowner, and it all starts by employing some useful decor tricks that will help personalize your space and make it cozier.
Not only will all that time and effort that you invest into decorating your home make it more inviting to your guests, but it will also be so much more comfortable for you and your family, so much so that you (and your guests) may never want to leave.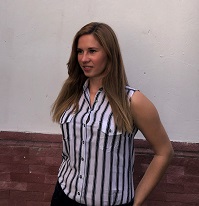 Chloe Taylor
Chloe is an interior design consultant and she enjoys writing about home decor, remodeling and organizing. Her biggest dream is to travel the whole world and take stunning photographs of beautiful places. She is a regular contributor to Smooth Decorator.
Related posts