Living green: 6 home remodeling tips for smart homeowners

Christian Kruse, 2 years ago
0
4 min

read
934
If you are planning a remodel, there are great resources like the DIY Network website to help you strategize and execute the task properly. Home renovations can be expensive and time-consuming. You may also end up breaching building codes, overlooking critical aspects, or put your health and safety at risk. Check out the six tips below for a healthy and green home redesign.
Consult with home remodel contractors
Doing it yourself (DIY) may save on labor costs, but you could spend more long term. According to the EPA, if you remodeled but missed a mold-causing leak, you may have to redo the entire project when you discover it. Home remodeling contractors can help you carry out audits to determine priority projects, inspect your home for health/safety hazards and potential problems while offering practical solutions. Also, pre 1980s homes may have mesothelioma-causing asbestos. You need certified home remodeling contractors with specialized equipment to remove it safely. These experts ensure you are compliant with regulations and save you time and long-term costs.
Refresh, repurpose, and donate
Save and help mother nature by refreshing, repurposing, and reusing salvageable items you already own. Varnishing, painting, redesigning, or repurposing items creatively will give you the revamped look you desire. I once saw a designer apply glue to a large old vase and wrap it with an old weathered rope which she then spray-painted; the old vase became the base of an original-looking coffee table. Selling or donating good household items conserves scarce natural resources and protects the environment. Other ways to get inspired on remodeling is visiting different places and seeing what others have done. In such cases, make sure you have an international driving permit so you can drive from one place to the other and see all the beautiful houses.
Insulation and natural lighting
Test your insulation materials for radon gas and other toxins. Once verified as safe do a heat/cold audit using an infrared camera and reseal leaks. Save even more on energy costs by upgrading to large double-pane windows that let in more healthy natural light and reduce heat loss by up to 50%. Also, install a smart thermostat that can learn your preferences and auto-adjust your home temperature. Skylights increase natural light during the day; tempered-over-laminated glass is a hybrid material that is the best-recommended skylight choice because it is durable, private, and shatter safe. Adding a skylight gives your home a modern look and increases its value.
Explore pre-owned options
Look for pre-owned items before buying new stuff. You can find unique pieces that enhance your decor while you help preserve nature. Still, if you must purchase new objects, source FSC-Certified wood and other materials from reputable producers who process their products sustainably. Carefully clean your scavenged treasures to remove finishes and other possible contaminants before introducing them into your family's living space.
Avoid Toxic or Harmful Products
Your loved ones may face exposure to harmful chemicals through insulation, flooring, construction, and coatings, among other materials. Adhesives and sealers may also be contributors in addition to other materials. These are some examples of dangerous compounds that can be found around the house:
Formaldehyde
Lead
Asbestos
Petro-chemicals like PVC
Heavy metals
Radon gas, and
High Volatile Organic Compound (VOC) paints and finishes.
Fortunately, safe alternatives can prevent high healthcare costs or even worse. Natural materials like linoleum, cork, wool, bamboo, and FSC-certified hardwood are safer for your family than petroleum-based carpet or vinyl, for example.
Renewable Energy, Efficient Appliances, and Fixtures
Opt for no or low-emission renewable energy once available. Install solar panels and use solar or wind-powered motors for your pool or other household needs. Keep in mind to check the Energy Star details when purchasing new appliances, and you can cut energy consumption for some devices by over 50%. Choose water-efficient faucets, toilets, dishwashers, and showerheads and benefit from over 50% less water consumption from some appliances and fixtures. Also, research your eligibility for credits and rebates.
Conclusion
Remodeling can be expensive, but it could cost you more over time in higher energy, maintenance, and healthcare costs if you do not get the job done right the first time around. It makes sense to hire a home remodeling contractor as they have the experience and knowledge necessary to provide cost and potentially life-saving advice. Certified home remodeling contractors can take care of asbestos and other advanced issues. They can also help with heat/cold or overall audits of your home to identify potential health and safety risks that you may overlook, especially in your material choices. Protect natural resources by reusing and scavenging used items once safe to do so and use renewable energy. When making new purchases, do so responsibly and upgrade to electricity and water-efficient appliances and fixtures that pay for themselves over time.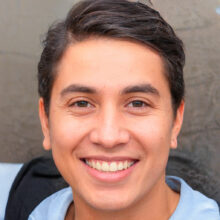 Christian Kruse
Christian Kruse is an economist specialized in strategic consultancy, with vast experience working at the intersection of marketing and technology. A transformational leader, Kruse has held a raft of executive positions throughout his career, and now dedicates part of his time sharing his professional experience to a larger audience.
Related posts