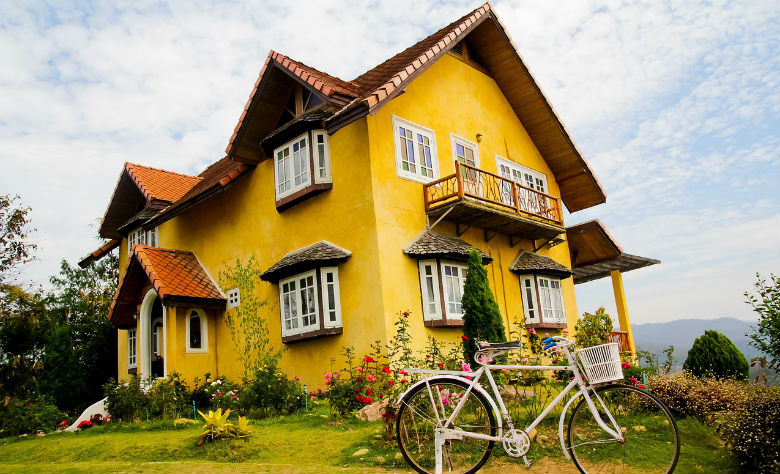 Pros and cons of buying resale homes
Lisa Ross, 8 years ago
0
4 min

read
1151
Resale homes are one of the most popular options available today for eager buyers who want to change homes fast; so knowing the pros and cons of buying such a property is important. Let's study them more in depth… Irrespective of your decision, it's worth taking the time to actually study your options.
Resale vs new homes
Pros
Let's face it, there is nothing more exciting than visiting properties and choosing the best match for you. And with resale homes you have even more choices from where to pick the lucky one compared to the new properties where the options are limited!
More styles to match your lifestyle
Homes that already had an owner also have a character and a personality that can easily be noticed. Consequently, you have from where to choose the property style that goes with your lifestyle.
With a resale property there are more chances you'll have the opportunity to negotiate the price; this rarely happens with a new property.
An already built neighborhood
No more worries that someone is going to build a new property right next to you ruining your tranquility, because houses are probably already built around your future home. No more stressful days until everything is ready!
Current conditions are up for inspection
You can exactly picture your future life in that house as you get to see the current environment. What's more – it will slightly change over the years…
The bottom line is that you no longer have to wait for trees to grow of for the neighborhood to settle down, and this includes the vegetation too. You simply buy the current condition of the house…
Closer to the city-center
In comparison to a new property, you'll most likely get to live near the city-center. So, if you are looking for the hectic rhythm of life and want to have many amenities nearby, then you can purchase a resale property instead of a new one.
Cons
Further investment might be needed
The resale property probably requires more maintenance and updates as it has already been used by another family at this point. And more than that it will probably be less energy-efficient too. Remember – You don't have to buy another person's problems unless you are sure you can cope with them.
The results of how the ex-owner lived
At a close inspection, you'll easily find out if the ex-owner took care of the property and what was his/her lifestyle. There are the so-called 'traces of the ex-owner' left…
Undoubtedly, the value of a resale property is not the same with that of a newly bought property. So if you plan to sell the property in the future, you have to take into consideration the market fluctuations too.
Old house, usually old components
An old house usually comes with old appliances too, but there are always exceptions to the rule.
The factor 'what if; with an older property never disappears. It is in the human nature to have doubts about problems that you might have probably skipped. But guess what – there are always home inspections to be performed before signing the papers, and new homes might also hide issues too.
Resale properties also come with a fierce competition too. Why? There are more buyers who want an already built home than a new one (it has its drawbacks too, you know?).
Compromises might be needed
And finally, with an older property you'll probably have to make compromises. It's not like building a brand new home following closely your personal wishes!
Buying a home is an exciting but at the same time terrifying experience, and this usually increases when we talk about a resale property. Think about the compromises you'll have to make and whether this is what you really want. Balance things wisely and even though buying a new home might sound the perfect solution, there are also lifestyle factors to be considered too. Remember, you're not buying only the house, you also have to enjoy the surroundings, the location and the neighborhood. So, what do you exactly want?

Lisa Ross
A former head writer for some of the most successful online magazines, Lisa Ross is the official writer of Tour Wizard. Widely regarded as one of the most prolific authors in today's online world, Lisa came as a surprise for her audience often providing controversial points of view. She is considered one of the preeminent writers on real estate topics, who is also the fount of creativity and innovation for editors worldwide.
Related posts