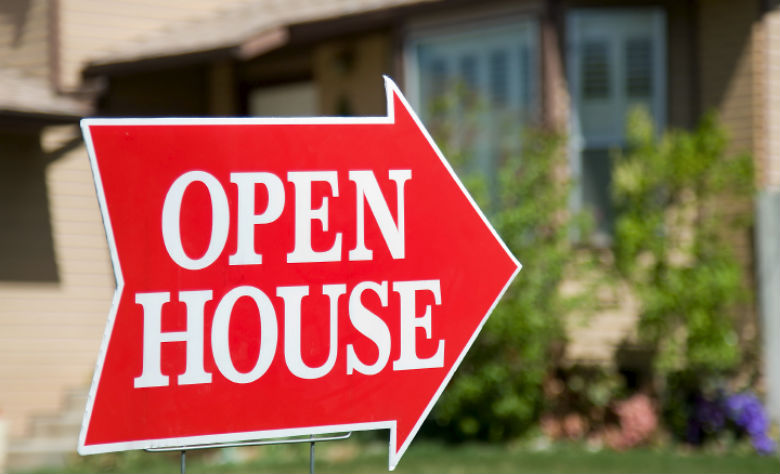 How to protect your belongings during an open house
Lisa Ross, 9 years ago
8
7 min

read
2009
So, you want to sell your house and your real estate agent said your house needs an open house. Everything sounds OK so far, but here comes the scary part: what can you do to prepare for an open house, taking into account that complete strangers will tour your house? Well, there is a list of things you could do to protect yourself and your belongings too!
But why should this matter to you?! Well, studies show that a high percentage of the houses that are on the market are unfortunately targets for robbers too. You might be astonished by how many things a burglar can find out of you and your property while it is for sale. If this is not enough, then think about how much a theft can affect your tranquility and the sense of safety. Burglaries don't just happen, they are attentively planned and studied!
What are the most stolen objects? Money, jewelry, guns and expensive clothing. So what should you do to protect your assets and your house? Let's study the matter more in depth!
Open House safety measures!
Open houses are great opportunities to get your property noticed by a large amount of people. Due to the constant parade of strangers you might also face serious risks of property damage or even burglary. But, there's a good news: There is a list of actions you can make while you are putting your house on the market. Nothing difficult at all, but you need to have an eye for details. Don't just postpone things, do them right now and be at peace that nothing bad or serious will happen. Good luck!
Here's some tips and tricks that should make you feel safe!
-Make a home insurance
The moment you put your home on the market equals expecting visitors. If you can afford an insurance, you should make it to protect your house of any possible damages during the selling process. More than that: are your secrets safe? Take into account that visitors are surely going to be nosy and curious too, so you should make sure they are not going to discover something that you don't want to share with the public.
-Put away valuables
If you don't want to increase the percentage of people who were robbed during an open house, then be sure that any valuables are put away from the visitors' sight. There is no doubt that houses for sale are subject to theft, especially if you take into account that a high number of people will be walking around your house at the same time. In other words, you won't have the chance to be careful with every single person that visits your property.
-Wait until your agent arrives and then leave
Let him/her be in charge of the entire process. Some visitors may feel uncomfortable if you stay around and try to persuade them into anything. Give him/her the keys and at the same time the responsibility of your house. Make sure that the windows are all closed and that the property is in its best shape. After that, have a home inspection to see if everything is in its place.
-Close your computer, e-mail included
From another point of view, one of the basic things that needs to be done before an open house, is to make sure your computer is closed and that you have an account that requires a log in password. Why? You never know when a visitor wants to search for something linked to your property on the internet, and you don't want him/her to stumble upon your private stuff, do you?
-Diplomas and photos should not be part of the picture
You need to make your visitor imagine him/her living there, and you should make this as easy as possible. The first thing you need to do is to collect all personal stuff and declutter the house. Put them in a safer place… You wouldn't want strangers to know where you graduated from or where you were on holiday last summer!
-Don't be too open…
Transparency is needed, but only to a certain amount! For instance, it isn't in your own advantage to point out that you're desperate to sell your home or any other personal details. Keep them for yourself, or others might use them to their own advantage. This is another reason why you should leave the Realtor do his/her job during the open house while you take a walk and relax.
-Let your neighbors know
Some extra pairs of eyes are always of great help, especially for eager sellers like you that just want to get the money without too much headaches. Houses that are for sale attract a lot of attention, unfortunately thieves too. Keep your property away from unwanted visitors and make sure your neighbors will call the police if they see any suspicious activity. You might be astonished to find out how many people will hear about the fact that your house is for sale, especially how many robbers too.
-Relocate private information
Remember: not every visitor is there to buy! Therefore, you shouldn't leave in plain view tempting items. What are the objects that will definitely catch attention? Well, things such as: blank checks, your social security number, expensive phones or anything that can be hidden in a pocket.
What are the most common shoppers' habits? They open drawers and investigate every inch of the house, so you should probably take your valuable stuff and get it to another place, especially if you're not at home. After the Open House is over, take your time and investigate the hot spots of the house, the places you think were the most visited ones. Everything needs to be in the right place.
-Don't leave your dangerous objects anywhere where visitors might have access to
You might think your gun is safe hidden somewhere in the back of your closet, however don't rely only on this. Knowing that a high number of people will be milling around, you should take your gun to a safer place to avoid injury or even theft. Keep your home safe and your visitors too! It's up to you to prepare it to host strangers. Organize the process and the items with a high risk!
-Pets should not be present
Think about human allergies to pets and think about those who simply don't enjoy being around pets. Don't reduce your visitors' interest in the house because of your beloved companion… Make your home more appealing and address it to a higher range of potential buyers. Unfortunately, there were cases when the pet just ruined the Open House, you wouldn't want the same thing, would you?
As said earlier, you should make it as easy as possible for visitors to see themselves living there, and how can they do this if you leave your pet walking around the property? Your price house doesn't include your pet, does it?
Even though some of the above mentioned advices might seem harsh or exaggerated think about how important is safety for you; these are all possible scenarios and as incredible as it might seem, they really happen. During an open house your property is exposed to people who might not be as well-intentioned as you may believe initially. Showing your home to as many viewers as possible is an important part of the entire selling process, as a result, you must take all necessary precaution measures in order to keep it safe.
There is no doubt that during such a popular event your house is vulnerable from all points of view. So, you can easily understand that when it comes to close inspections, everything might be subject to steal. If you don't understand from the beginning how exposed you really are then you'll probably add to the increasing rates of unlucky owners.
Learning how to protect your privacy might take some time at the beginning, but it will prove its benefits after a while. Leaving important stuff lying around, it is one of those common mistakes you too can avoid! Choose not to be a burglary victim!
Your best approach is to research the topic before and ask your realtors for some extra advice. Remember: He/she does have much more experience than you, so you better listen! Don't show off too much and always have in mind that more than 50% of break-ins happen without the use of force!
May your house sell quickly!

Lisa Ross
A former head writer for some of the most successful online magazines, Lisa Ross is the official writer of Tour Wizard. Widely regarded as one of the most prolific authors in today's online world, Lisa came as a surprise for her audience often providing controversial points of view. She is considered one of the preeminent writers on real estate topics, who is also the fount of creativity and innovation for editors worldwide.
Related posts