6 Simple projects to modernize your fixer-upper
Chloe Taylor, 2 years ago
0
4 min

read
914
So you just bought an older home for a great price. Congratulations! However, flipping this property or turning it into a space where every modern buyer wants to live will need a lot of work. If you're not ready to invest in an all-in remodel, there are still things you can do to modernize the property and make it more attractive for younger buyers. Check out these simple projects that will boost the property's appeal while allowing you to save up and continue with your investments in the future.
Throw on a fresh coat of paint
When it comes to easy and affordable home improvements, refreshing the paint can be the investment with the best ROI. However, there are so many options for paint color and wallpaper, so you have to be careful with your choice. When it comes to the interior, dark shades are modern, but they can also make a space look smaller. On the other hand, whites are open and airy but cold and stark. To strike somewhere in the middle, opt for neutral tones and soft, light hues that will look warm without being too intense.
Upgrade appliances and fixtures
If your new property dates a little bit back in time, it probably has those outdated gold or brass hardware pieces and fixtures, which means it's time for a remodel. These small details make such a massive difference in style. And no matter how set you are on your vision, it's possible to find all imaginable finishes and styles on the market to freshen up the property's look.
On the other hand, modernizing the appliances is not such an easy and cheap project. Ovens, stoves, dishwashers, refrigerators, washers and dryers come in many models, colors and price tags, so you need to do some research before you purchase anything. However, even though this project is expensive, replacing outdated appliances is imperative if you want to modernize the look of the house and provide future tenants with functionality.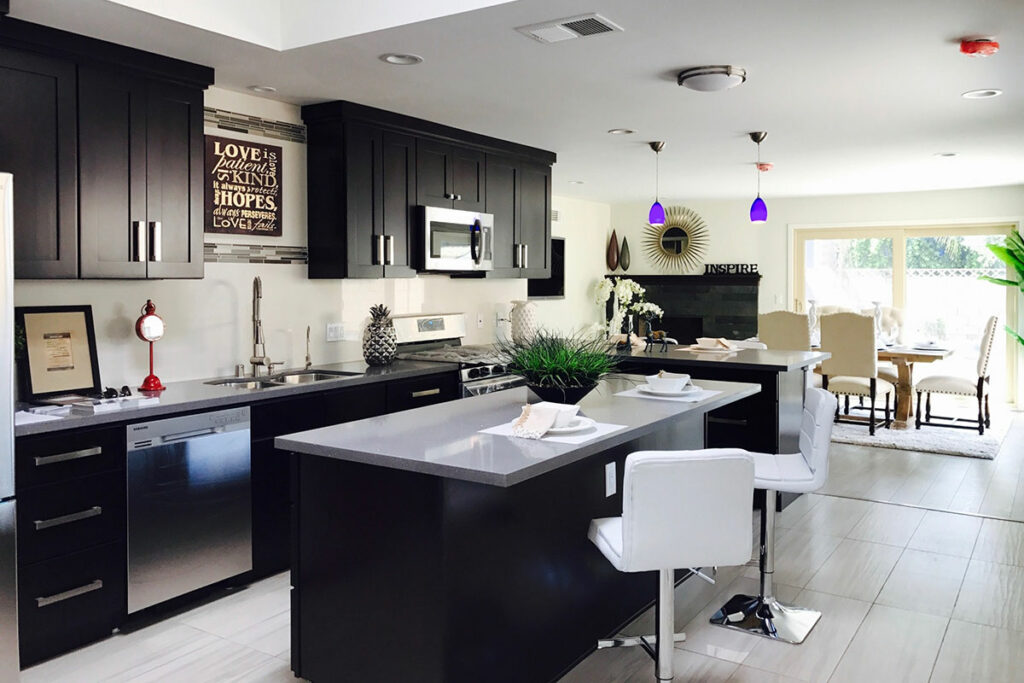 Refinish the floors
Even though you might think that no one even notices floors, they set the entire tone for the design type, color palette and decoration style. If you want to modernize your property on a budget, do something about those hardwood floors that have not been touched in years. And did you know that you can change the color of the hardwood during the refinishing process? If you want to modernize the vibe, opt for greige (gray and beige), a very trendy and modern color that goes perfectly with any other color in the home's design.
Tackle the yard
Due to the pandemic and the importance of social distancing and staying home, many people are looking for a property with a beautiful, safe and private yard to spend time outside safely. So make sure to give your property an attractive, modern and sturdy fence to boost privacy, security and appeal. This project requires the help of fencing installation professionals, but they are easy to find. Just make sure to pick someone with experience handling everything from chain wire fences to Colorbond fences, rural fences and security fences. These fences will keep curious eyes away from the property, keep kids and pets safely inside, and improve the home's overall appeal.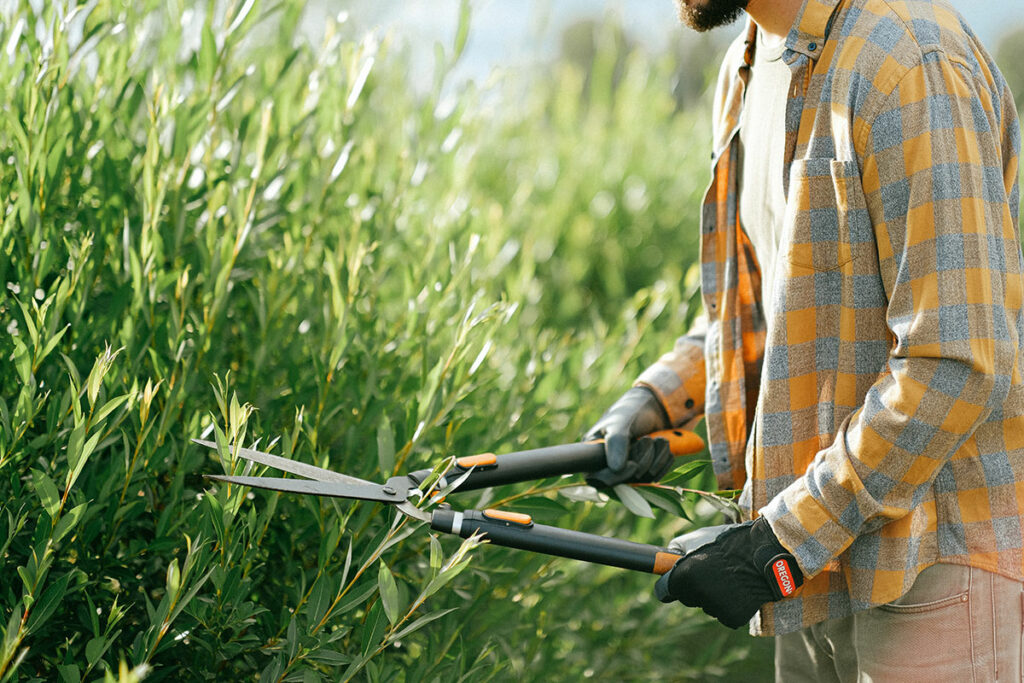 Improve the main entrance
The main entrance creates all the first impressions, so make sure to modernize it with a new front door. If you want to save money here, you can even take down the existing door, give it a modern splash of color and put it back on—it's cheap yet effective. Combine your new door with some modern outdoor lighting, one or two designer planters and some modern house numbers, and voila! All of these techniques are easy to DIY for cheap, but they make a huge difference.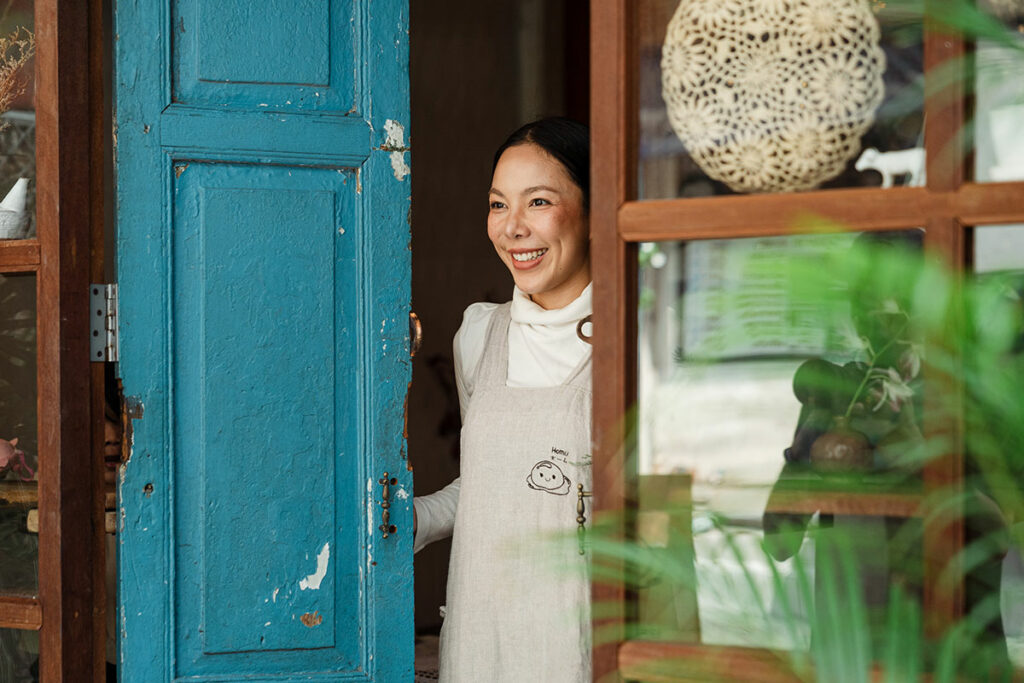 Consider a new roof
This is not a simple or small investment but wait a second. On some home styles, bungalows especially, the roof has the dominant role in the design, so if you decide to switch that one feature, you can completely change the look of the entire property. This job requires labor and expertise, but it will only modernize the property's look and improve the house's efficiency, so it's a win-win situation. Flat roofs and shed roofs have a fascinating and modern look, so consider them if you decide to tackle the roof remodel.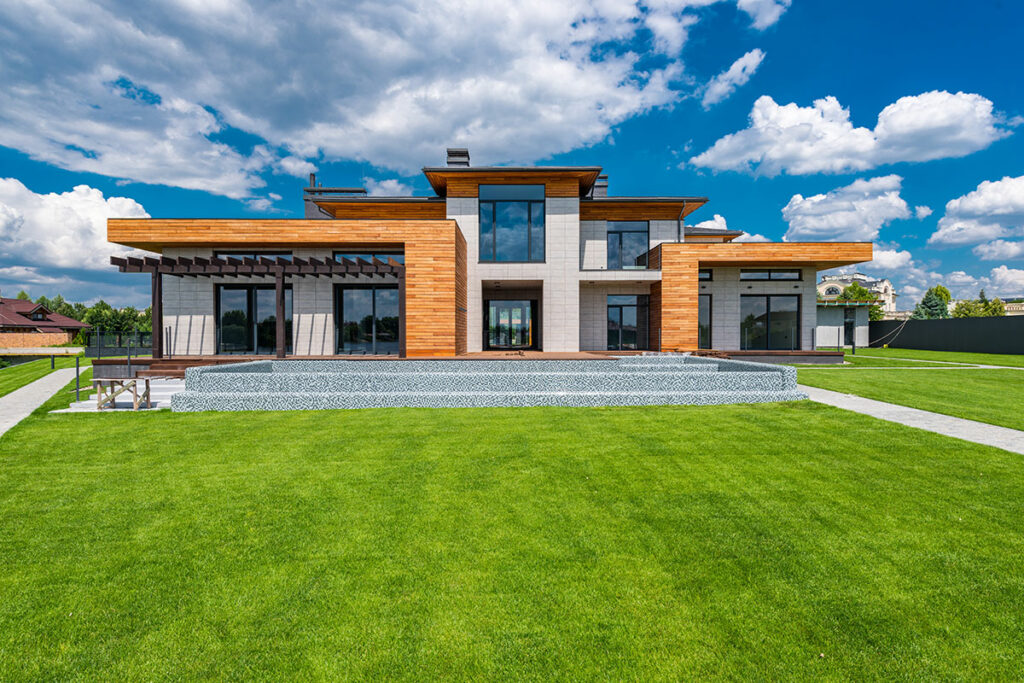 Conclusion
By investing in some new paint, a few new fixtures and yard additions, you can make significant changes to your property and end up with a contemporary home that will look beautiful, be functional and attract many potential buyers.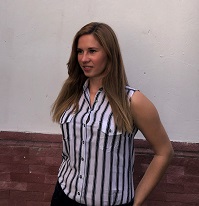 Chloe Taylor
Chloe is an interior design consultant and she enjoys writing about home decor, remodeling and organizing. Her biggest dream is to travel the whole world and take stunning photographs of beautiful places. She is a regular contributor to Smooth Decorator.
Related posts