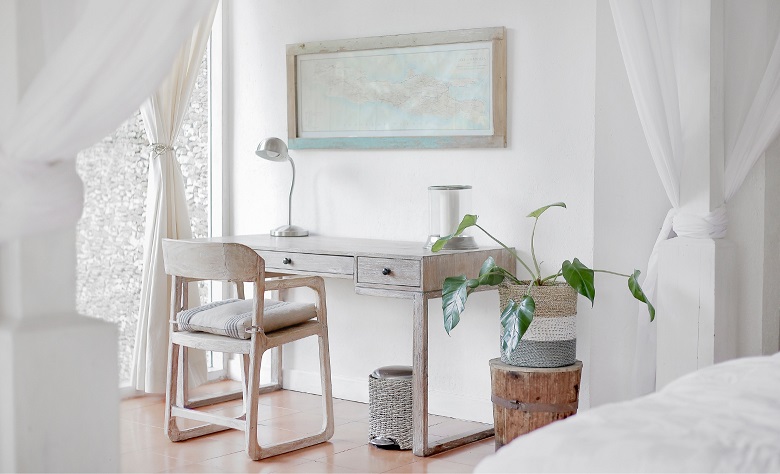 This Year's Top Renovation Trends for More Property Value
Sarah Jessica Smith, 5 years ago
1
4 min

read
927
Let's face it: keeping up with the latest interior design trends is tiresome and can cost a pretty penny. But, if you manage somehow to put in place all those little design details, your property will increase its value. Potential buyers like it when the home they have set their eyes on is modern and up to date. In 2019, the list of things you can change inside your home is long, but some alterations are both cost-effective and easy to do. Read on to find out what best suits you and your home.
A splash of color on the walls
Wallpapers are beautiful because they allow you greater freedom in choosing the color scheme of the walls. However, they are also hard to clean or peel off. That is why merely painting the walls is a much better solution. The colors will need to be vivid, especially in the children's room. This means different colors on different walls and even an exciting design on the ceiling.
Flooring: Plain white
Floors are another essential element of the home. They have the potential to make or break the entire space, so you need to be careful about what you choose to do. Sprucing them up, especially in the kitchen, can seem like a good idea but in reality, any "over personalization" of the house will hurt a future resale. Black and white tiles might be something you fancy, but buyers might not have the same taste in flooring solutions. For them, a tiled floor would mean an additional cost to replace it with something more to their liking. That is why a simple white floor adorned with a mat or rug of your choice is the way to go in 2019. There are many solutions you can find online that can help you on how to make your property worth more.
Renovating the house
If the property is already in perfect condition, then a simple clean-up can increase its value. In other cases, a more thorough revamp is needed. Ideally, you should aim to renovate the entire house at once and save time and money. On the other hand, a gradual improvement, one room at a time, is not a bad idea either. Before you reach the final decision on the dynamics of the job, ask experienced home renovators for their opinion. Of course, no renovation project comes cheap, so plan your budget and don't consider this as a cost but rather an investment. When buyers see how spruced up the entire house is, they will be ready to pay extra.
The golden middle
We mentioned that walls could be of a different shade, but only the ones in the children's room should be brightly colored. New owners will probably want to paint the walls in the hues they like, so you would be wasting time and money trying to introduce a bright color scheme. The golden middle should be your goal, and they can then change the décor to whatever suits them the best.
A home office
No house was built with a home office. It is the homeowner who creates a space for work and furnishes it according to his or her needs. Chances are those prospective buyers will require a home office as well, so they will be thankful if such a space already exists. However, this can be a double-edged sword because an ill-positioned home office can deter potential buyers. Most people make the mistake of placing the office inside the bedroom, which the worst place possible. This space is meant for sleep and relaxation, which will be impossible if your brain associates the bedroom with work.
Keep the storage space
Storage space is one of the number one concerns for prospective real estate buyers. During a tour through the house, they will eye the area for possible wardrobe locations. That is why you shouldn't convert storage space into extra rooms or for enlarging existing rooms. There is a good reason why architects left that meter or two of a wall that is further back, so respect their expertise. When the time comes, and you see for yourself how much people appreciate storage space, you will be happy you didn't alter anything.
Conclusion
Finally, the renovation trends this year aim at neutrality. The property should be decorated in this fashion, so potentials buyers will have greater freedom customizing their new home.
Sarah Jessica Smith
Sarah Jessica Smith is a young blogger from Sydney. She is in love with life and all the things that can make her daily routine easier. She loves to write about home improvement, lifestyle, and all the small things that make life such a great adventure.
Related posts