Tips for improving landlord-tenant relations

Adrian Johansen, 2 years ago
1
3 min

read
1565
There are several reasons to prioritize good landlord-tenant relationships. Ethical landlords have a better chance to secure and retain responsible and respectful tenants. Having an excellent reputation around town can also lead to an increase in potential tenants coming your way. Of course, it can be tricky knowing exactly how to improve relations with tenants.
If this is the case, here are some helpful tips to help you start improving that essential landlord-tenant relationship.
Avoid landlord red flags
These days, most renters have a keen eye for misinformation or potential scams, especially when it comes to housing. To be an effective and well-trusted landlord, it's worth ensuring there aren't any red rental flags you're inadvertently displaying. Any legitimate and responsible property owner wants to make sure potential renters feel confident and secure. Some key red flags of a rental scam include:
Expensive Background Checks/No Screening Process
You don't want to overcharge for background checks as tenants may mistake your rental post as a get-rich-quick scheme. However, tenants will also be wary if you don't have any screening process in place. They may feel that tenant safety isn't a priority or you're not a legitimate business.
Bad Grammar
It might seem ridiculous to focus on grammar in your listings, but poorly written ads are a major red flag to tenants. Serious landlords or property managers should always prioritize error-free listings that reflect their professionalism and legitimacy. If a post seems rushed, riddled with mistakes, and is missing information, tenants often fear it may be a scam and will likely keep looking.
Go the extra mile
When it comes to accessibility and other considerations, as a property owner, there are certain lengths you can go to that'll help ensure your rental is the best possible dwelling for any number of extenuating family circumstances. For example, if you are renting a furnished home and happen to be contacted by a family with special needs, it means a lot to go the extra mile to make sure they are comfortable in your rental. You could include more sensory-friendly furniture and decor that's beneficial for autistic children. Things like replacing fluorescent lighting with warm or natural bulbs and opting for soft furniture pieces rather than rugged or hard are some thoughtful ways to make your rental a welcoming and secure place for all.
Too Good to Be True
It's tempting to go all out with your ads, but over exaggerating listings can drive potential tenants away. Many may think the post is too good to be true or fear that if they do rent through you, you'll be a controlling or overbearing landlord. Ads and listings are like a first impression for tenants. If you don't ensure that you're making a good introduction, you're likely to find it difficult to foster a solid tenant-landlord relationship in the future.
Be a proactive communicator
Communication is an integral part of any legitimate landlord-tenant relationship. However, to maintain or improve your relationship with tenants, it's essential to be proactive with your communication. Yes, being a responsive landlord is helpful, but renters will appreciate knowing about things that will directly affect them as soon as possible. This can be anything from a change in garbage pickup dates to new street construction to increase rent or utilities. Thorough communication will also help build trust between you and your tenants, which means they'll be more likely to stick around and keep renting with you.
From accommodating special needs to proactively communicating, ensuring you have a healthy and positive relationship with your tenants is good for business. Whether it's a new applicant or a long-time tenant, there are numerous ways to show you care, not just about the property but for those who make it their home.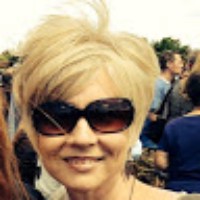 Adrian Johansen
I'm a writer and adventurer in the Pacific Northwest, always in the pursuit of more knowledge!
Related posts