Inspiring decorative ideas for your kitchen

Christian Kruse, 2 years ago
0
5 min

read
1052
This article is for you if you are one of those people who love perusing and admiring kitchen ideas featured in magazines. There are simple ways to upgrade your kitchen with inspiring designs without shelling out a lot of money. Here are four tips on how to go about it:
1. Dress your kitchen island
A kitchen island is the heart of your kitchen because it gives you room to prep for meals and offers space for your family to sit and eat. The first step to decorating a kitchen island is getting rid of clutter and incorporating either a floral arrangement or a bowl of fruits. You should go for a ceramic vase, preferably one with the same color as your kitchen island, for consistency.  Flowers are among the most beautiful items to include for a pretty view, so why not make use of them in your house?
When it comes to the flowers, you could alternate them weekly, based on the theme that you wish to have that week. You could also incorporate a vase of flowers and a bowl of fruits at the same time. Rather than using one bowl for your fruits, you could stack three or four small bowls from your favorite dinnerware and place the fruits on the topmost bowl. In instances where you lack pretty vases, you can always use your lanterns or shiny candles. Having these groupings of centerpieces on your kitchen island will automatically give it a refreshing look.
2. Reinvent your cabinets
The kitchen is where you create all those delicious recipes. However, before you do that,  you need to have the right cabinets to put your food in. If you still have dated kitchen cabinets, it is time that you pull them down and replace them with RTA Wood Cabinets. RTA cabinets are more flexible, affordable, and easy to assemble and come in high-quality material. To decorate these wood cabinets, you could paint them with a fresh coat of gloss or semi-gloss finish. Paint that has sheen will make them reflect light and make them durable, essential for the kitchen environment. Once you have your beautiful cabinets installed, you must decorate the space above them to complete the look. You could attach nooks on top of your cabinets to provide extra storage.
While at it, you can place baskets as a decorative touch to provide additional space. Rather than letting your treasures (framed photos, small macramé creations, vintage cooking tools, and mirrors) gather dust in the basement, you could hang them on your cabinets to add some character. Lastly, you can incorporate some artificial faux plants to give your cabinets some 1980s charm. Green plants have a welcoming touch and will make your kitchen ooze freshness and cleanliness. If you want to help your plants thrive indoors, you can make use of grow lights.
3. Bring in ambient lighting
The last thing you want is to squint to read those old recipes as you prepare a gourmet meal for your loved ones. You need to have three kinds of light in your kitchen, including general lighting that illuminates the entire room, task lighting that highlights specific areas like the kitchen island, sink, and cooking area, and accent lighting that creates a focal point in the room. You could use several light pendants for the kitchen island based on its size. The pendants can be in any color white, black, or gold, based on the theme you have in your kitchen.
You could also get some chic shades in neutral colors to light up your island. You can incorporate a cut-out light fixture for general lighting, which would look cool when you turn it on. Moreover, you could enlarge your windows, particularly the window above the sink, to bring some sunshine into the room. You could dress your windows with bamboo blinds, café curtains, or Roman shades to create a sensational style.
4. Revamp your kitchen walls
Wall hangings are the trick to achieve an inspiring decoration for your kitchen. It would be nice to revamp your kitchen walls by staying faithful to your cultural traditions. Some of the options you should consider are tapestries with cooking designs or food, antique or oversized utensils, or cookware painted in bold designs. You could also build some shelves, mainly if your kitchen is small.
Low profile shelves with a pop of color white, black, or yellow decorated with supplies and accents will look efficient and attractive. This requires a lot of work. Therefore you might consider finding the right general contractors who can help you with that. Additionally, you can incorporate large-format letters in varied fonts and colors on the walls. The letters can be made of sturdy metal, and you can use ones that have a profound meaning to you, such as your initials, names, or ones that convey welcoming a message.
Conclusion
Decorating a kitchen is a daunting task; thus, if you are unsure whether you can bring your vision to life with these tips, you can get some good professional interior designers to help you. The catch is that a beautiful kitchen adds value to a home and makes it easy for you to keep yourself entertained.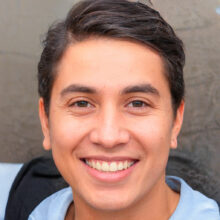 Christian Kruse
Christian Kruse is an economist specialized in strategic consultancy, with vast experience working at the intersection of marketing and technology. A transformational leader, Kruse has held a raft of executive positions throughout his career, and now dedicates part of his time sharing his professional experience to a larger audience.
Related posts