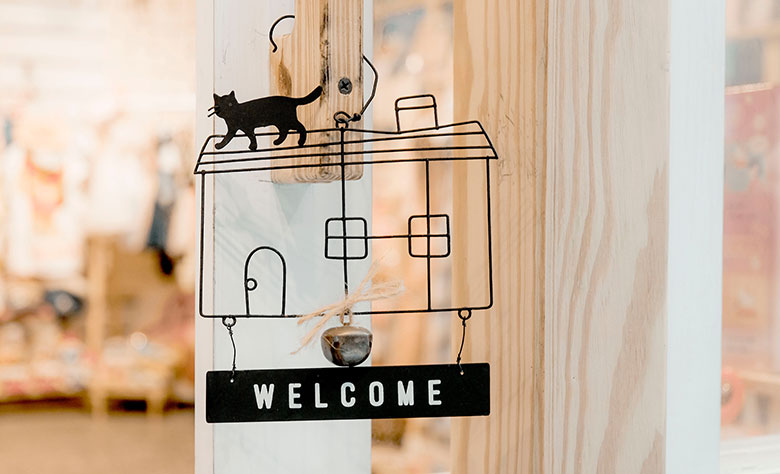 Moving in Spring: 5 Tips to Save You from Stressing Out
Rachel Jones, 3 years ago
1
4 min

read
1044
Spring: The season of change, rebirth, and renewal. It's not blazing hot, but warmer than the frostbitten chill of winter. This is the time of the year when the air feels clean, crisp, and breezy. Perhaps that is why spring is the second most popular moving season after summer.
Spring is a better time to transition into a new life compared to summer. Movers are abundantly available during this time, there is little to no competition for moving supplies, and the costs are significantly lower than during summer. But in case you doubt the feasibility of a spring move, here are 5 tips that will assure you a stress-free move:
1. Prepare for possible weather fluctuations
Spring weather is notoriously unpredictable, so it would be naive to assume that the weather will be favorable on your moving day. Spring weather can quickly change from sunny and calm to unbearable torrential rain and strong winds. Your big day will, however, roll out smoothly if you make these preparations beforehand:
The spring season is filled with blooming flowers and beautiful plants. Whether you are planning to work on your garden or on your flowers with grow lights, you also need to know that the downside, from a mover's perspective, is that pollen quickly collects on your fabrics, textiles, and furniture. Make sure all your moving boxes are well-sealed and furniture covered to keep pollen at bay.
It could also rain unexpectedly, so you will need to cover your items with waterproof covers. A cloth would be the right choice. During the big day, raise a makeshift canopy outside to breach the gap between your old apartment and the moving truck. When unloading your items at your new home, build a temporary covering, just like the one you had at your old home.
Wear appropriate clothes and shoes. Don't dress too warm or too light.
Schedule the move two days earlier than the actual deadline. In case the movers are delayed by unfavorable weather, there still will be a 2-day window to accommodate the delay.

2. Make your plans early
As much as movers and moving supplies are in abundance in spring, booking them well in advance will help you save on costs. The real estate market is also busy at this time of the year, so you should be careful not to wait until the last minute to start shopping for a new home.
Making plans also means transferring all your utilities (power, cable, water, phone, and the internet, etc.) to your future home and closing the accounts from the old house that you don't need anymore. Remember that many people are moving at this time- the phones are jammed most of the time. The earlier you make the call, the faster you will be served, and the more the time you will save and don't forget, you need a plan for staging your house as well.
3. Choose the right moving company
If you are lucky enough, you can still benefit from the competitive prices of the off-peak winter period when you move in spring. Be sure to hunt down high-rated moving companies that could still be offering their services at off-peak rates.
Note that spring is the transitional period between winter (off-peak moving season) and summertime (peak season). Some moving companies will pressure you into moving immediately after winter because they have been money-starved for a long time. At the same time, they want to get your project out of the queue before peak season. You should not allow their impatience to rush your moving plans.
4. Hold a garage sale
Spring weather is the perfect weather for getting rid of unwanted items and making extra cash while at it. Selling your outcast stuff also reduces your load, which has two main effects: It will lower your moving costs, and secondly, it will create more space in your new home for functional, useful, and better-quality items. You could, for example, replace your outdated cabinets with the trendier and classier ready-to-assemble ones.
5. Learn how to manage spring fatigue
If winter months were slower, a spring move might take a toll on your energy. You will be doing more physical activities within a week or so than you did for almost 4 months. This extra demand for energy precipitates spring fatigue. How do you manage this fatigue when moving in spring?
Drink plenty of water to boost your metabolism and remain sufficiently hydrated all the time. Hydration will alleviate headaches and other symptoms of fatigue.
Eat small amounts of nutritious food, most notably fresh vegetables and fruits, to give your body sufficient vitamin C. Your body also needs vitamin B1 for an optimally-functioning circulatory system.
Resume your workout routine at least two weeks before the move to get your body fit enough for the upcoming high-energy demands

Closing thoughts
Some fraudulent movers will quote peak season prices during spring. Watch out for such movers and be extremely careful when considering different offers.
Related posts