6 Popular Types of Rental Properties
Chloe Taylor, 4 years ago
0
4 min

read
983
Do you plan to rent a property? Then, you need to consider multiple factors, such as location, lifestyle and your available budget. Once you start your search, you might get surprised by the large variety of different rental properties available.
You should take time with your decision until you find the rental that ticks off all your boxes because only then you'll have the best living experience. The following types of rental properties are among the most popular ones and will hopefully help you narrow down your search.
Luxury apartments
Premium, high-end apartments can be found in all major cities across the country due to their top-quality features, amenities and their prime location. These pricey apartments are typically within walking distance from major metros, shops, restaurants, and high-paying jobs.
The only disadvantage of these luxury apartments is that they are in high demand in big cities, which leads to ever-rising fees and costs. Whereas some people can afford this expensive lifestyle, most working-class people chose either standard apartments or family homes to accommodate their growing families.
Standard apartments
With top-notch city apartments being quite expensive, many people opt instead for standard flats, more suited to their financial means. These properties are often located either in the suburbs or a bit further out of the city. Still, they are usually within a shorter commute distance from major companies and offices.
Standard apartments vary significantly on their quality, price, and size. They could also be part of a single apartment building or a massive building complex with thousands of units. The rents of these properties are much lower than luxury apartments, but it also comes at the cost of fewer amenities and a longer commute.
Studio apartments
One happy medium for those who want to stay in the city. These conveniently-located studios for rent are furnished, stylish, and comfortable, and even take care of your bills. Usually, water, electricity, and Wi-Fi are included in the rent costs. They're also serviced, which means the house-keeping staff will clean your studio a few times a week and change your linens as well. Another advantage is that you can choose to keep private or socialize with other tenants in the communal lounge. You also have access to a self-serve laundromat, fully-equipped kitchen, and a rooftop deck.
Single-family homes
The most common type of rental property all around the globe is a single-family home. It's a broad term that covers anything from an apartment to townhouse or a luxury home. Whereas city apartments cater more to single or married childless professionals, these homes are mostly sought by married couples with children. They are also highly popular for the:
Freedom they offer
Larger indoor and outdoor space
Excellent school district.
These characteristics rank high on most families' wish lists and aren't readily available in urban neighborhoods.
Condos
Much like the single-family homes, condos are rental properties managed by HOA, regardless of their type. They include:
Apartment buildings
Large complex properties
Villas
They often have a shared common space that is also taken care of by the association. These high-quality rental properties offer an excellent place to live, so if you're thinking of renting or investing in them, bear in mind, they come with HOA fees.
Vacation Homes
Vacation homes are highly seasonal rentals properties typically located in coastal areas and other areas attractive to tourists and vacationists. They may not generate big profit for most of the year, but during the high season, whether it's summer or winter, the demand increases, and so makes the profit. Owning a property like this can give you excellent possibilities in two ways: you can earn extra money during the vacation season or benefit yourself from having a comfortable and peaceful retreat to get away from the hustle and bustle of city life and work.
Conclusion
Real estate offers different types of rental properties to choose from, but it all depends on what you want. If it's just a temporary living arrangement, your decision will be guided by your personal needs and preferences. But, if you're looking to invest and become a rental property owner, make a careful and thoughtful choice as different properties require a different level of management. Hopefully, rental properties listed here can help you get a better picture of the direction you're going for.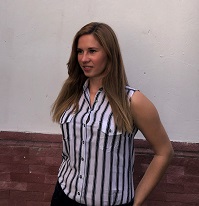 Chloe Taylor
Chloe is an interior design consultant and she enjoys writing about home decor, remodeling and organizing. Her biggest dream is to travel the whole world and take stunning photographs of beautiful places. She is a regular contributor to Smooth Decorator.
Related posts