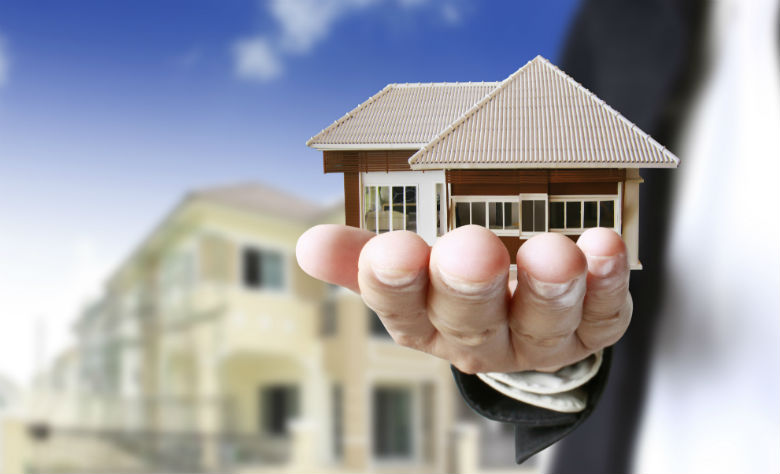 Realtor's red flags. Watch out!
Lisa Ross, 9 years ago
5
9 min

read
1375
The real estate market is in a constant change, however, one thing is for sure and will forever remain as a rule of thumb: the relationship client – real estate agent must be open and transparent. Either that you want to sell or to buy a property you need a great real estate specialist by your side. You need an expert, someone you can rely on! Therefore, picking a person that can act on your behalf might sound more than challenging at first sight, however it is not. Taking into account the following aspects, you can make things easier for you and help you watch out for false appearances.
Long gone are the days when you just bought a newspaper and called the owner yourself, now it's the time when you can receive helpful advice and assistance from a genuine professional. The key however is to find that special someone who is knowledgeable enough to provide that official opinion you are looking for. Remember, there are professionals and amateurs out there, choose the one that best fits your necessities!
With this in mind, here are some guidelines that might give you a clue of what you need to be careful about when hiring a real estate agent.
Possible issues you may come across
If any of these problems sound familiar? Then, look for a better fit!
Probably one of the first things you should be worried about when working with a real estate agent is the existence of the so-called 'monthly catch-up'. Of course, this doesn't mean that he/she must be available 24/7 for you! No! But, communication is primordial to a great outcome; if there is none, this will cost you dearly. Even though it all seemed a good choice at first, your collaboration over time is what counts the most!
Real estate transactions present numerous challenges, and guess who can help you with all these headaches? A good real estate agent! So, finding a trusted and at the same time, an efficient real estate agent, can make the difference in the end between a fast sale and an agonizing transaction. He/she must be able to bring the buyer at your door!
There are several distinct traits of an unprofessional real estate agent, but you can spot them! First impressions always count, so trust your instincts! If something doesn't appear to be real, then it probably isn't. If something sounds fishy and he/she doesn't make the effort to clarify it for you, then ditch him as fast as possible. There are so many others out there that would do anything to represent you and your property on the market. Don't waste your time!
Nowadays, it is not enough anymore for an agent to have all the necessary qualifications, you just need to be on the same page with him. Think about it, the right real estate agent can make a huge difference!
He/she doesn't understand your needs
The proper real estate agent should first of all listen to your expectations and your needs and try to do his best to meet them. Thus, some might say that the first meeting with your agent should be like a counselling session, like going to a therapist – he/she must know what your wishes are in order to be able to make them come true. For instance, if you need a two bedroom house and he/she gets to you a four bedroom property at a much higher price, then this should ring the bell for you.
One of the most common complaints of unpleased clients is that they waste their time on properties they don't need or afford. And this can only lead to frustration. You don't need this! Move on!
Real estate is a full time job and the most probable scenario when working with a part-timer is that he/she won't have the necessary time to research the market appropriately for you. Such a realtor is most likely going to cost you time and money too. But don't panic, you can avoid this – ask for a resume to make sure he/she is the perfect estate agent for you!
Moreover, if something like – 'I don't like technology and I don't understand it!' gets to your ears then you can be sure he/she is not what you are looking for. The problem isn't you, it's him…
He/she fails to advise you
If you are a first-time seller or buyer then you are mostly in need of professional advice and support. You need to firstly understand how things work and then make your decision. If your agent doesn't bother to make you understand how things really are or work in real estate, then you should dump him for sure! You need guidance and leadership. In short, you need a professional.
It's regrettable to run into bossy realtors, but do you know what? These things happen and they are unfortunately part of today's world. Unprofessional Realtors do exist! On top of this, if your agent has lack of respect and interest in your needs then he/she's clearly not for you. Bad language and lack of patience are some characteristics to be avoided. He/she has to be first of all a creative and a resourceful person with an eagerness to help you.
He/she agrees on everything you say
If you don't have experience in real estate then you are probably not right with everything you say. So, how come your agent agrees with everything you suggest? The answer is simple: he/she is not a good leader, and this is particularly what you need. You have hired him, let's say – for selling your house, and not for making you feel great, haven't you?
Advertising a listing in a world full of similar other properties requires using every tool and knowledge that you possess. And with an agent that doesn't give his best interest to make it all happen faster, you honestly don't have a chance… A bad listing description, or even worse, no description at all, is just one sign that you have the wrong agent. Get a new one and fast!
Being disorganized and giving you the inappropriate information each and every time you require it, should sound as warning signs for you. Pay attention to what might indicate he's not a perfect match. Find out if he prioritizes your needs instead of his. Does he show up late for your meetings? This is just out of line.
He/she makes you feel uncomfortable
Of course that an agent who doesn't behave appropriately or who makes you feel uncomfortable is someone to be avoided. You need to feel at ease with his presence. You need to be able to act naturally and therefore, not be forced to make an offer before you're ready. Don't be afraid to share your mind and your opinions and put your agent on the right track. If he/she doesn't seem to get the idea, then it's probably the time for you to adjust your strategy.
A good agent will prepare you for the process and will do his best to sell your house. A certain level of confidence is needed in such cases so find that agent who inspires you. If during the first meetings he/she appears to be a stranger, after some while he/she needs to be almost like a friend!
You should be worried if:
You have no offers
Don't you have visitors? Doesn't anyone seem to be interested in your property after such a long time? Then, something is clearly not right. It's generally said that every property deserves an owner, and the agent's job is exactly to find yours. If this doesn't happen then you should think twice if he/she really is what you were looking for.
He/she can't explain parts of the contract
You need to clearly understand every sentence of the contract you are about to sign. If your agent doesn't seem interested in clarifying any misunderstandings you might have, maybe it is better not to sign the paper at all. Communication is the key to a successful relationship, but transparency is what should count the most.
He/she doesn't respond to every question you have
As a client you depend on your realtor to carry you to the playoffs. But what if you understand just a part of the transaction? Then, you should ask questions until everything is clear for you. Doesn't he/she want to answer? Does he/she seem secretive? Then, ditch him! It's that plain and simple.
He/she is not licensed
If he/she is not licensed or if he/she doesn't have any training at all, then this should mean something to you – he/she should not be part of your team. Professionalism is required, skills are required! Don't make any compromises when you talk about your property! Don't try to make savings where you shouldn't. Here, there is no place for something like that.
He/she doesn't do his homework
Either that we talk about a particular type of property that you asked him to show you or that we talk about a specific question he/she didn't know how to answer during your previous meeting, homework needs to be done. Your time is as valuable as his, so make him understand this from the early beginning. The ideal real estate agent should prepare every meeting he/she has with a customer independently. Open wide your eyes and if something sounds fishy, then you're probably right! You need a realistic image of the market, you need a well-educated agent with a solid image of professional ethics and conduct.
Overall, you should have zero tolerance for unprofessionalism and for manipulative behavior. Having the proper representative should lead you immediately to success. In addition, when wanting to sell or buy a house you don't want more troubles on your hands, you need just the opposite. Consequently, look for that particular real estate agent that keeps you updated with his work, and who irrespective of how many questions you might have is always pleased to clarify everything for you.
A fact is certain, though – there are both great realtors and ordinary ones too. Yet, you are the one who chooses whom to work with! Find the perfect match for you! He/she is out there somewhere…

Lisa Ross
A former head writer for some of the most successful online magazines, Lisa Ross is the official writer of Tour Wizard. Widely regarded as one of the most prolific authors in today's online world, Lisa came as a surprise for her audience often providing controversial points of view. She is considered one of the preeminent writers on real estate topics, who is also the fount of creativity and innovation for editors worldwide.
Related posts