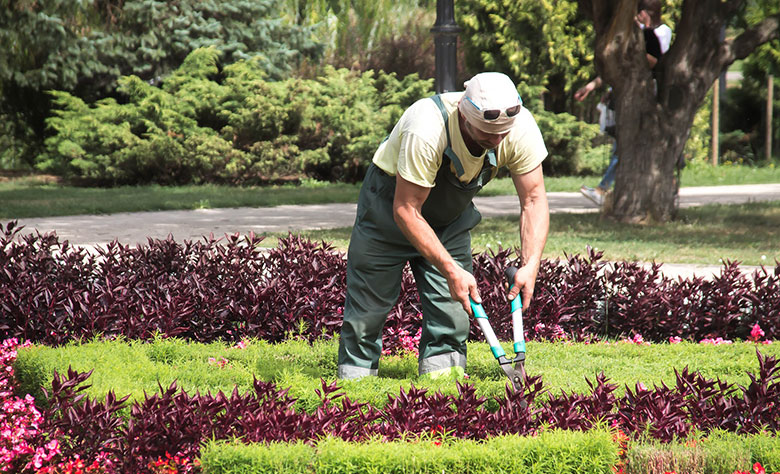 Why You Should Hire Professional Landscapers
Layla Flinn, 5 years ago
0
2 min

read
1514
Most people spend a lot of money making their interiors look attractive but tend to forget about the outdoor space completely. Home buyers need to understand just how vital an outdoor area is, especially when it comes to real estate equity. Having a beautiful landscape design can transform your investment and bring extra value in case of resale. But, can you do it on your own? Here are some benefits of hiring landscapers.
Piece of mind
Think of how many outdoor activities you can do around the house if you have the space for them. But, to maintain your landscape in pristine condition, you will need to enlist the help of a professional. Landscaping is not a layman task, and it requires a lot of experience and skills. Doing all the heavy lifting on your own is time-consuming and sometimes dangerous.
Time Saver
With the help a professional landscaper, you won't have to do much. Just sit back, relax and watch how the whole garden transforms before your eyes. Most people have busy schedules and don't even get to spend quality time with their families; much less tend to their gardens. But a good landscaper, who can take care of your plants and dreams, might be the answer. It will certainly save a lot of time.
Expert services
A professional gardener or landscaper has the answer to most of your gardening problems and questions. You don't have to worry about choosing the best plants, the most beautiful flowers or resilient seeds. He will select plants according to the seasons and area so that they can proliferate in your environment.
Everything in your budget
It takes years and years to become an experienced amateur gardener and many fixed leaks in your budget to get there. Sadly, the results never seem to rise to the expectations. It's an entirely different story when it comes to professional gardening services. With a landscaper, you get to set a budget and let him worry about following it. One thing to keep in mind is to ask for a quote before sealing the deal.
Long-time investment
Nowadays, gardening services are an excellent long-time investment. You can get quotations from different landscapers so that you will know an estimated budget for the project. Leaving your precious outdoor space into the hands of a professional almost guarantees a good return on investment if you ever decide to sell. Make a wish list, discuss your needs with your landscapers, and you're good to go.
Layla Flinn
Layla Flinn is a knowledgeable and qualified blogger. She adores blogging on many topics, like Home Improvement, Pet, Food, Automotive, Business, Health, Lifestyle etc.
Related posts