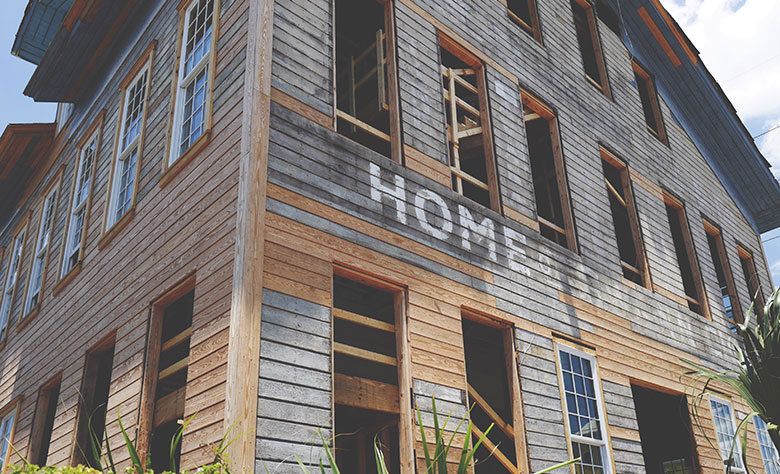 A home expansion takes time, finances and careful consideration. Not to mention the required paperwork, permits and other legal stuff. So, before you run out to get a bunch of construction material, let's see what an expansion project entails.
Why are you expanding
Depending on which part of the house you want to expand and what the purpose of the expansion will be, there are several things to consider. First, do you plan to add a kitchen or a bathroom? Because that might require some additional piping installment. Not to mention a lot more wiring than you would need for a bedroom or a living room. Naturally, this will have a big impact on your budget and expansion construction timeline, so it is imperative to have a clear idea of what you're getting yourself in before starting.
Have the detailed plans and budget ready
Before you start any construction work it is important to have detailed building plans. This includes the approved architectural design, finances and a clear completion deadline, all of which are essential for a successful completion of the expansion. In addition, make sure you get all the relevant permits and licenses and that you are abiding by the current zoning laws. Finally, keep in mind that a house expansion is an investment. So check the market value of your home and neighborhood,  and see how much-added value will you get from this extension.
The construction process
When it comes to construction process it is best to hire experienced contractors. However, you still have to have a say when it comes to materials and execution timeline. One of the current construction trends is getting quality steel frames for facade framing. They are a lightweight yet strong solution and enable easier installation. You should also consider using some eco-friendly building material, and make sure you get top of the line insulation – it will save you more on the heating bills later on. Finally, check that the facade matches your current one and the roof is properly sealed.
The interior
Now that the exterior is finished, it's time to finish the expansion process on the inside. When you have found the right purpose for your expansion you need to choose the paint color most suited for your interior design plans. Make sure it works well for the rest of your home. Take into consideration the amount of light and sunlight exposure it will get. And make sure you have planned for sufficient amount of sockets and light fixtures before you add finishing touches. There is still enough time do the rewiring. In the end, all you have to do is decorate your extension according to your style and make it feel as homey as possible!
The exterior
A home expansion is quite an endeavor and it will most likely take its toll on your front and backyard, so it would be wise to have a post-construction landscaping plan. Most of the soil will be dug out, so first comes leveling and then grass planting. If you have been planning a yard remodel for some time, this is the perfect opportunity to execute it. It will make your whole expansion feel complete and you will once again feel at home in your house. Just don't forget to add landscaping costs to your overall budget, as this project can get quite expensive.
There you have it: the most common issues you should take into account when planning a home addition. Just one more thing: don't forget about the post extension increase in the cost of living. Sadly, this often slips the minds of most homeowners. With a bigger space comes an increase in home insurance premium as well as in most of the bills. So it would be wise to keep this fact in mind before embarking on such an adventure.
Lana Hawkins
Lana Hawkins is an architecture student and a crafty girl from Sydney. She enjoys writing about home decor and she does it regularly for
Smooth Decorator
. Also, Lana loves cooking for her family and friends, and spending time in nature.
Related posts