5 Trends in urban property development
Chloe Taylor, 3 years ago
0
3 min

read
1289
The urban housing industry is seeing major changes. From a shift in the millennial mindset when it comes to housing to revitalization and redevelopment of suburbs, an increased focus on sustainability and the implementation of AI. All these different factors are slowly, but surely, reshaping the future of urban property development. Below, five urban planning trends investors should watch out for this year.
Implementation of artificial intelligence
The emerging digital technologies, such as artificial intelligence (AI), are becoming an integral part of urban design. We can already see them in the design and organization, building management, and market analysis. Also, the construction industry is sure to profit from implementing such technologies. The benefits that come with digitization are numerous.
For instance, by monitoring the consumption of resources, such smart structures could reduce energy costs, which means higher building efficiency. The integration of AI also translates to higher levels of safety and security in buildings. The trend of implementing built-in smart devices and elements such as LCD screens and computer automation is increasingly being embraced in urban areas.
Designing future-proof cities
The contemporary urban design is a direct response to the current global changes. Developers are paying more attention to all the different factors as a way of designing future-proof cities. Some of the factors influencing urban design are:
Technological advances
Changes in temperatures
Sea levels
Demographics, and
Frequent natural disasters
The idea is to design buildings that would address specific issues such as storm surges, rainfalls, and floods. They should also provide practical solutions to those problems, thus future-proofing urban properties.
Redevelopment of suburbs and cities
Contemporary urban design is all about meeting the demands and needs of modern consumers. Because of that, single-use downtowns that are the result of years of urban sprawl are no longer acceptable. As a result, they're being re-imagined to promote continual engagement of:
Residents
Shoppers
Tourists, and
Employees
With the help of urban planning services provided by urban development experts, it is possible to achieve commercially viable development outcomes and ensure the consumers' expectations are being met. Generally speaking, we can expect to see a redevelopment of mixed-use neighborhoods in suburbs and cities, with the particular emphasis on improved access to culture and the design of no maintenance residences.
Focus on sustainability
As environmental awareness continues to rise, property investors and urban developers shift their focus to a more sustainable urban design. This shift is primarily a response to the significant climate report that warns of consequences of climate change, risks of a crisis we could face, and hints at possible solutions that would help avoid the damage. Being more mindful about the world around us and adopting new environmental policies is one of the emerging trends that will shape real estate not just in 2020 but also in the years to follow.
Millennials migrating to the suburbs
Despite the massive investments that are being poured into the redevelopment and revitalization of downtowns, many millennials want to move to suburbs. The result of this trend is an increased demand in housing that surrounds big cities, and it's only expected to continue in the following years.
While this may come as a surprise, the decision to purchase a property in the suburban areas could help revive those areas. Suburban homes are also more affordable housing options, so moving away from urban city centers can seem like a logical step to millennials looking to settle down and reduce their housing costs.
Conclusion
Keeping up with the changes in the urban construction market is essential for meeting the consumers' ever-evolving needs and expectations. Although the shifts and transformations in urban design are rather radical, being up to date with the residential housing industry will help investors familiarize themselves with the upcoming changes.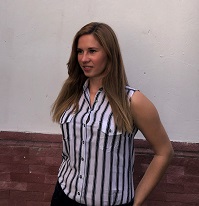 Chloe Taylor
Chloe is an interior design consultant and she enjoys writing about home decor, remodeling and organizing. Her biggest dream is to travel the whole world and take stunning photographs of beautiful places. She is a regular contributor to Smooth Decorator.
Related posts