5 Ways to perfect your real estate craft

Adrian Johansen, 2 years ago
1
5 min

read
1292
As an established real estate professional, you have likely had some great success selling high-quality homes in your market. It's a great start, but what if we told you that by bolstering your skills and adding new tools to your arsenal, you could sell even more houses and attract more clients to your brand?
It's true, and though it will take some time and dedication, by learning more about your community, selling yourself on social media, and partnering up with other agents, you can see even greater levels of success. Below we will talk about these tips and other excellent skills that you can learn and nurture to be the best agent in your market.
1. Learn your market
While most real estate agents will likely be able to tell their clients the median home cost in the area or the quality of the local school district, only the best agents will have such an intimate understanding of their market. In addition to the ordinary facts, you should know your community inside out, from where the upcoming developments are being built to the difference between homeowner associations in the area.
Take some time to learn some unique facts about your market, including notable historical sites or structures and how home values could fluctuate due to changes in the local economy. While most agents can tell their clients which homes are available, the best agents will tell them why they should buy and when.
2. Market yourself
As a real estate agent, you are likely an independent contractor, so you will need to do most of the legwork to find clients and sell the homes necessary to remain successful. To do that, you should know a bit about marketing.
While the typical tactics of going to local events, joining groups, and becoming a member of an association in your area are a good start, other approaches can garner a larger audience. For instance, you could launch your podcast where you talk about housing trends and the hottest properties on the market.
It would be best to consider making a Google My Business page, which is a great way to pull in potential buyers who are using the internet to find a home in your area. This page is simple to set up. Just don't forget to include all your contact information as well as pictures of your most high-profile properties.
If you feel clueless as far as marketing is concerned, then take a class on digital marketing. There are many available, and you can learn anything from creating Photoshop images to finding success with online marketing.
3. Social media is a must
Social media needs to be part of the equation when thinking about marketing strategies. Join all popular social media networks and think about what information you want to get out to the masses. Start with Facebook, where you can create posts that show off your newest listings with high-quality photos and a few of the most exciting details of the house. If you want to reach a younger audience, consider using Instagram, where viewing and sharing images is the name of the game. Again, vivid photos of the best attributes of your homes will attract attention.
Once you have a presence on those networks, you can look to more advanced social media strategies. A clever tactic is to go on social media to advertise your live online events. During these events, you could answer questions from the audience and provide them with much-needed insights. When potential buyers can see that you know your stuff, they will likely come to you with their housing needs.
Also, never forget the importance of video on your social media posts. While pictures are nice, videos can provide a virtual tour of a property so potential buyers can better understand what you are offering. Producing video will take a bit more work, but it could lead to more clients.
4. Build trust through security
Cybersecurity may not often be on the mind of new real estate agents. Still, as a seasoned pro who can see how the industry has evolved, you should prioritize learning how you can protect your online information and the data of your clients. Cybercriminals are especially fond of small businesses and independent contractors like you because they know that many independent agents believe that since they are small fish, they are not a target of hackers and cyber thieves.
However, that is far from the truth, and by making a simple mistake like using an unsecured Wi-Fi network or falling victim to a phishing scam, your device could easily be infected by malware. From there, a hacker can steal your client's data as well. By using strong passwords and installing antivirus software on your device, you and your clients can stay protected, and when clients know that their security is your priority, they will trust you more and refer their friends.
5. Partner up
Finally, while it may seem counterintuitive at first, if you are looking to double your success, you might want to consider partnering with another agent. While it is likely that doing so may require you to split your commission, the rewards can be worth the compromise. For instance, if you join forces with a senior agent who has been in the industry for years, you could gain knowledge about the market and other trade secrets that could help you become more successful.
Additionally, by teaming up with another agent, you can double your marketing efforts and reach a wider client pool, resulting in increased sales. Just make sure to have your agreement in writing to protect you and your partner.
In the end, it is no secret that we are in a hot real estate market, so now is the time to strike. By adding the skills and tips described here to your utility belt, you can double your profits and see new levels of success for years to come.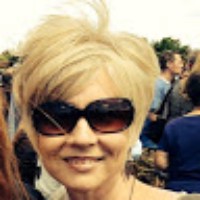 Adrian Johansen
I'm a writer and adventurer in the Pacific Northwest, always in the pursuit of more knowledge!
Related posts