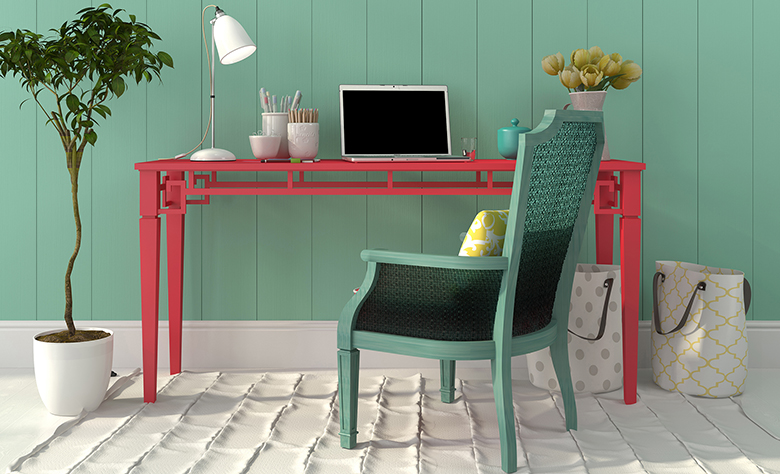 6 Home Upgrading Ideas That Won't Break the Bank
Lana Hawkins, 7 years ago
1
4 min

read
1309
New Year's resolutions are a good way to pave a road towards a better self. However, instead of making promises that may or may not come to realization, why not begin instantly? Upgrading a home is an excellent way to start off a brand new year, but these do tend to cost quite a bit, which is why we've come up with a list of 6 design ideas that won't dig too deeply into your pocket.
Natural Light
Natural light is an extremely important factor in your home – it has a huge impact on your mood and has actual physical benefits. In addition, it can completely transform the look of your living space and create a new atmosphere. Since winter is the time of the year that features the coldest, darkest months, any extra amount of sunlight will do you a world of good! For example, make sure to always keep the blinds open and replace the heavy drapes with thinner, gauzy curtains. Let in as much sunlight as you can!
Lighting
Short days are yet another gloomy property of the winter months and no matter how thin your curtains are, night time will always be around the corner. You may think that your typical lighting fixtures are as good as things get, but installing LED bulbs can go a long way in providing lighting that's pretty close to natural light. Even though LED prices are somewhat heftier than those of your typical bulbs, this upgrading is likely to save you money in the long run!
Repaint Your Furniture
Buying new furniture is always a great choice, but this will definitely require a sizeable investment. However, a more affordable and more eco-friendly solution to revive your home's interior is by repainting your old furniture. This is one of the most economical ways to give your old place a refreshing new look. Furthermore, if you want to 'energize' your room a bit, choose bold, bright colors, such as sunny yellow or Kelly green. Repainting your cupboards, doors and even your dining table won't cost you a lot, and you'll be able to enjoy a new environment.
Smart New Choices
Of course, you are allowed to buy new indoor items, and, luckily, there are several solutions that won't cost you a fortune. You should consider buying a set of quality new aluminium doors; this probably won't set you back much more than doing a repaint and it's an interesting way to create a sense of novelty in your home. New carpets, drapes, table sheets and reading lamps are also excellent ideas for upgrading your home without breaking the bank!
Furniture Rearrangement
It can't really be said that this method is cheap because it's completely free. Rearranging your furniture should actually be done even on a yearly basis. The changes can range from subtle ones, such as moving your living room furniture slightly toward the centre of the room for a livelier, warmer atmosphere, to completely reorienting your sofa, armchairs, coffee tables and even movable lighting fixtures. In addition, getting rid of pieces that you no longer use is also a valid option – a cluttered home is never a fresh home.
Decluttering
You can apply the previous note to the rest of your house – whether it's your attic, bedroom or kitchen, clutter is always an enemy to interior design. Clutter is almost always the result of you being too attached to items that you don't need in the first place. In order to tackle this issue, take a piece of paper and make up a list of items that you haven't used in a year. You are allowed to keep some of the listed items, but you can't really be attached to every single one. You can throw away or give away everything that's left, or organize a garage sale and earn some extra money.
A new refreshing look in a home can be achieved relatively easily and without too much investment. Make decisions depending on how big your home's upgrading budget is and always try to be creative – there are a lot of DIY project ideas available out there that will save you a pocketful of money!
Lana Hawkins
Lana Hawkins is an architecture student and a crafty girl from Sydney. She enjoys writing about home decor and she does it regularly for
Smooth Decorator
. Also, Lana loves cooking for her family and friends, and spending time in nature.
Related posts